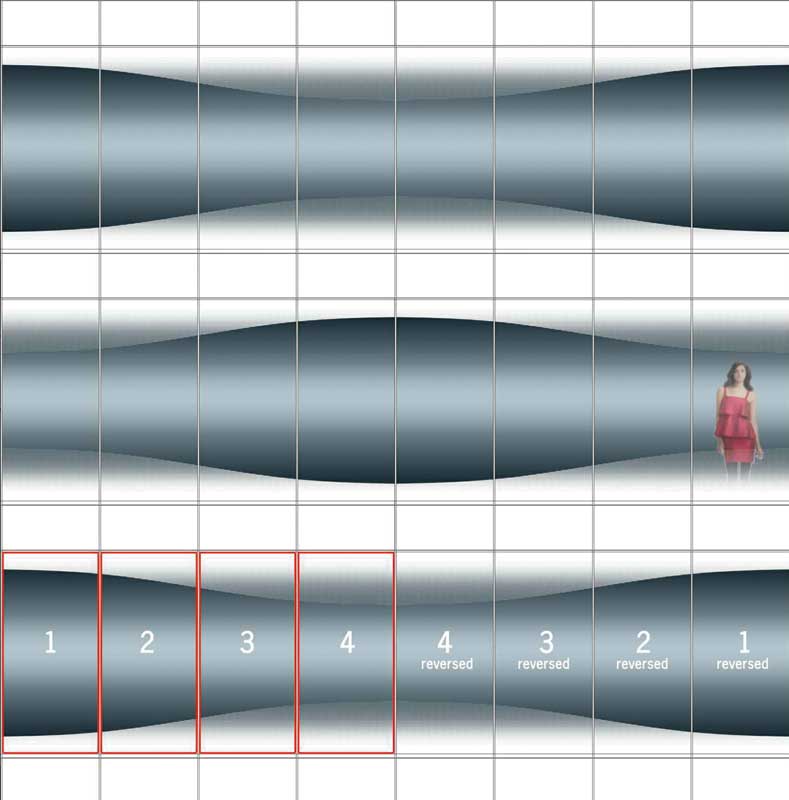 The construction process
Roy Anderson Corp (RAC) was selected as the construction manager for the Scarlet Pearl Casino Resort. The project executive, Jason Taylor, led the team to meet the challenges of procurement, quality assurance (QA), and installation with an all-hands-on-deck approach. Other team members included M/E Engineering (mechanical/electrical/plumbing), Machado Patano (civil), DeSimone Consulting Engineers (structural), and Bryan Parks of Linfield, Hunter & Junius (landscape).
The installer was selected for the hurricane-impact unitized curtain wall assembly based on critical quality requirements, including manufacturing, delivery, and installation standards. This process included sending RAC's quality control director, Benjamin Herron, and assistant project manager, Turner Hobbs, to Shanghai to review insulated glazing unit (IGU) and unitized factories. During the China visit, team members witnessed the testing mockup and the first complete unitized curtain wall system roll off the production line.
Understanding the curtain wall installation was the most critical element in maintaining the construction schedule, SOSH NY worked diligently throughout the shop drawing review process. With the unitized system, the building was able to enclosed sooner, while creating a watertight enclosure to allow interior construction to proceed as compared to other envelope systems. RAC met the schedule demands of delivery and installation by working around the clock with the focus of the unitized curtain wall installation being conducted at night and layout testing and delivery processes initiated during daytime hours.
System and material considerations
To the untrained eye, the casino resort looks as if it consists of only one structure, but the design team was strategic in stacking the hotel tower and podium. The resort was designed so the hotel tower has independent structural, mechanical, and electrical systems from the casino, but the connection is seamless for guests. This separation of systems allowed two construction teams working side by side for a quicker topping out of the superstructure.
The exterior wall of the podium was originally designed as a stick-frame exterior insulation and finish system (EIFS), but RAC proposed substituting this with a panelized prefabricated system for quicker installation. On review, the team installed a hybrid system of mostly prefabricated panels with stick construction in certain unique areas. Aesthetically, the exterior finish between the two systems is indistinguishable, but the panelized system allowed quicker installation, since the panels were fabricated offsite. In doing so, the building envelope was able to be enclosed at the podium quicker than with traditional construction methods to allow interior work to progress sooner and meet the overall construction schedule.
The tight construction schedule also impacted the roof assembly. SOSH NY specified a thermoplastic polyolefin (TPO) roof that was substituted with an ethylene propylene diene monomer (EPDM) roofing system. The team recommended the roofing contractor install one ply on a protection mat over the roof insulation to act as a temporary construction membrane while equipment was being installed. After roof traffic subsided, the roofer installed the two plies as specified.