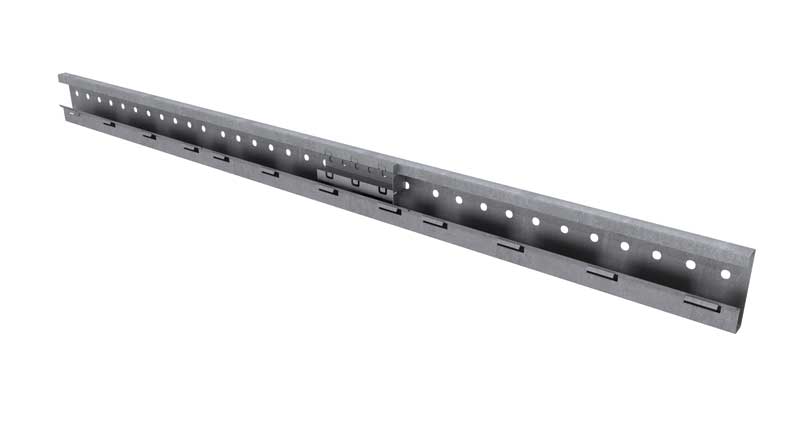 Growing demand
Fiber-cement cladding is used in approximately 15 percent of new, single-family homes. Nonresidential demand for the product is expected to rise steadily this year as construction continues to rebound, and as architects and builders embrace it as a substitute for brick and natural stone. This prognosis comes from market-research firm Freedonia, which says U.S. demand for fiber-cement cladding is poised 
to grow six percent a year through to 2019, from 
204.4 million to 269.4 million m2 (2.2 billion to 
2.9 billion sf), valued at $2.2 billion.
The evolution of the material included some growing pains. The earliest fiber-cement panels—created in 1901 in Austria as an equally fire-resistant alternative to Europe's popular terra cotta roofing—included strength-building asbestos fibers among its ingredients. Now a banned component, asbestos has not been used in fiber-cement products for more than 30 years. Japan was the first to introduce a non-asbestos fiber-cement product, and manufacturers in Europe and the United States followed.
Newer cutting methods have greatly reduced exposure to silica when cutting panels since it has been reported that silica dust may be hazardous when respirable particles are inhaled. Therefore, some manufacturers have replaced silica in their fiber-cement recipes with fly ash—a coal byproduct that might otherwise be sent to landfills.
Today's versions of fiber cement still have a few things in common with the 1901 creation. They are fire-resistant, and fill a need for a strong, dense product that is lightweight, less bulky, and easier 
to install than alternative claddings like stone and concrete. Fiber cement does not require specialized installers like a carpenter or mason, but it does need a professional installer skilled with building materials. Most manufacturers do not demand certified installers for warranty.
Flexible design options
Fiber-cement panels can be crafted to resemble many traditional building materials, so architects who specify them not only cut material costs, but also save time—and therefore money—on labor.
For one, sourcing a product like trendy reclaimed wood can be a time-consuming venture, given the scarcity of that material. A fiber-cement panel manufactured to look like reclaimed wood, on 
the other hand, is in plentiful supply. Second, the designer who specifies multiple materials on a single façade is likely to have to source them from separate suppliers. The building exterior that mixes multiple styles, textures, and colors of fiber-cement panels needs just one source.
Further, most installers of masonry, wood, or 
metal claddings are very unlikely to be experts in 
all three materials. A design that combines multiple cladding products might require multiple installers. The combination of wood, masonry, and metal fiber-cement architectural wall panels all made from fiber cement requires a single installer.
Finally, because the system is the same for each style of fiber-cement cladding, installation is quicker than on an exterior with diverse products constructed from natural materials with inconsistent detailing requirements. Even on an intricate building design, the simplified system can also ease the construction of the exterior skin components, allowing for a more continuous air/water barrier without the difficulties of installing multiple systems. In the midst of a severe labor shortage, efficient installation could mean fewer delays on jobsites.
Multiple looks
A bellwether example can be found in Antioch, Tennessee. At almost 102,200 m2 (1.1 million sf), Hickory Hollow Mall—an enclosed regional shopping hub that was once the state's largest mall—succumbed in the late 2000s to competition from newer malls, the rise of online shopping, and a location in a high-crime community.
Renamed Global Mall at the Crossings in 2013, the shopping center was sold in pieces and reborn as a hub of learning and recreation. Today, it houses two National Hockey League (NHL)-sized ice rinks where the Nashville Predators hold hockey camps (i.e. Ford Ice Center), along with a satellite campus for Nashville State Community College, a library, a community center, and some local businesses.
Its revitalization presented a challenge to architects tasked with creating three distinct spaces within the existing, beige-brick mall structure—each unique, yet complementing the others. Their solution involved the use of fiber-cement architectural wall panels in different custom colors: the Predators' blue and gold panels for the hockey center (as shown on the cover), blue mosaic panels for the community center, and white panels with mosaic glass for the library.
Dan Meehan, a principal with Cleveland-based HBM Architects, which designed the center, said the revived structure has a "great feel" and "a new, strong identity for all three parts."