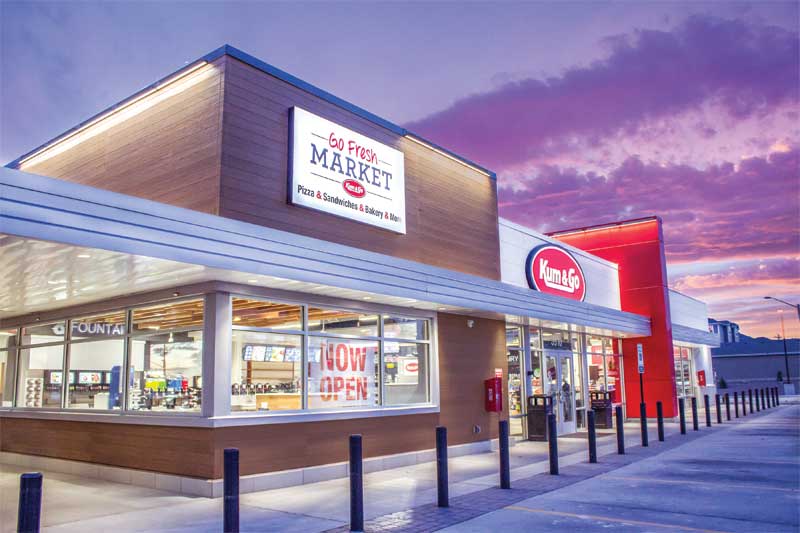 Blending in
Designers of a 204-unit apartment building in the Warehouse District of Minneapolis' North Loop faced a very different challenge. They aimed to create a façade that paid homage to existing structures while still appealing to tenants' desire for a contemporary aesthetic. The architects used fiber-cement architectural wall panels in a variety of colors and shapes on the three sides of the Third North Apartments complex abutting sidewalks and facing existing warehouses (including many that have been converted to office space or condos).
Long, rectangular panels in six hues of red and gray complement the brick and concrete façades of the nearby warehouses without mimicking their dated look. The panels' smooth texture and high-sheen finish introduce the modern aesthetic sought after by potential young renters. The project was the first in Minneapolis to win an exception to a city code limiting fiber cement to 30 percent of a building's façade. The initial restriction was to guarantee the façade would be aesthetically pleasing and cohesive with other exterior elements. However, officials granted the waiver after approving of the commercial appearance of the cladding and its rainscreen system.
Similarly, Charleston, South Carolina, allowed the city's first fiber-cement architectural wall panel apartment building after its Board of Architectural Review was convinced the product met its rigorous requirements for quality and aesthetics. The newly built 400 Market Street Apartments, a student housing project, had a tight construction budget, and architects had settled on a modern building in a historic area.
Designers persuaded officials to introduce fiber cement to the historical city's palette by mocking up three wall designs that maintained the integrity of the local architecture. The resulting façade combines three shades of gray on architectural wall panels laid out like a checkerboard, chosen to enhance the building's contemporary architecture. Charleston has since approved the use of fiber-cement architectural wall panels on several other new buildings.
Cost savings
The use of fiber-cement wall panels on apartment building façades is growing, as is its placement on commercial structures like gas stations and convenience stores, along with office buildings, hospitals, and schools. Aside from its aesthetic draw, the product appeals to architects limited by tight budgets and hurried construction schedules.
For example, architects from Kansas City-based BRR Architecture said they chose fiber-cement architectural wall panels for nearly two dozen new Kum & Go stores as the 400-store chain introduced its 'Marketplace' design concept. For the first store in the new series—in Rock Springs, Wyoming—designers shied away from the brick that clads the chain's existing convenience stores because of the expense and time required for installation. To brighten the store's exterior, architects chose factory-finished panels in white, accented by a gray stripe around the building. A fiber-cement cedar-look accent panel added a warm note.
BRR Architecture's design manager, Todd Felger, said the prefinished panels eliminate the expense of onsite painting and guarantee a color match on every store. The use of fiber-cement architectural wall panels allowed siding trades, rather than more-expensive masons, to do the installation. Plus, Felger said, the job became "much simpler without multiple subcontractors."
As Kum & Go has stores in 11 states—including several in northern and western climates—architects selected a material that resists weather and wind. Additionally, Felger says fiber cement may be installed at any time of the year, "even when your fingers can't move," without tenting or heating.
Conclusion
While many projects can select fiber cement as 
their cladding of choice, there are certain projects like skyscrapers or radiused and angled-wall buildings that are not ideal for the use of this material. Additionally, buildings that also have bump-outs and design features requiring small cuts and unusual shapes are not ideal. However, these are only a few exceptions to the use of fiber cement in today's construction.
Often, today's buildings require a mix of cladding styles. With the growing popularity of fiber-cement architectural wall panels in commercial construction, the design options are limitless, from color, texture, to material choice. Coupled with outstanding performance, this makes fiber-cement cladding a simple choice to break up monotonous facades without breaking the budget.
Carolina Albano heads up Nichiha USA's technical division, running the team of technical field representatives that supports installation, provides installation training, and ensures product performance, code compliance, and design innovation in North Amerca. Albano also manages the architecture and engineering group within Nichiha, which works with architects and specifiers, conducting research regarding current installation methods and building science and making it easier and safer to install more products in different building envelope types. She holds bachelor's and master's degrees in mechanical engineering from the Georgia Institute of Technology, and is a member of Structural Engineer's Institute (SEI), American Society of Civil Engineers (ASCE), and several committees in ASTM. Albano 
can be reached at calbano@nichiha.com.