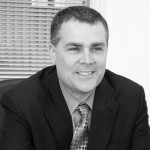 INSIDE CSI
Walter T. Marlowe, PE, CSI, CAE
The Construction Specifications Institute (CSI) wrapped up its 56th Annual Convention this past September. The participating members came away from the event excited about our community, the relationships they built, the education they obtained, and the professional knowledge they contributed. During the week, I was energized by the members I interacted with. I came away with many tips for increasing CSI's relevance and membership value in the coming year. Unfortunately, the more than 2500 people who participated are only a fraction of the overall CSI membership.
Do the rest of our members know how to get value from their CSI membership? Do they know today's CSI? I updated the members on some of our accomplishments in Phoenix. Here's a summary to encourage those who couldn't join us then to understand CSI's array of value-increasing activities.
The CSI Master Specifiers Retreat
The Master Specifiers Retreat brings together 80 experienced specifiers and senior building product representatives for two days of advanced education, group discussions, networking, and one-on-one meetings between the specifiers and building product executives. We are looking forward to another full event from January 17 to 19 in Tucson, Arizona.
CSI Academies
In the past two years, more than 300 professionals have attended the CSI Academies, which offer over 14 hours of education in CSI's core knowledge areas:
specifying;
product representation; and
contract administration.
Registration is open for the 2013 Academies to be held in Charlotte, North Carolina, from February 7 to 9.
Distance education
As distance education is a staple of learning in today's busy world, CSI is producing new mission-centric webinars and on-demand learning. This past year, more than 5000 people earned education credits in one of over 40 CSI live or recorded webinars.
Certification
Each year, hundreds of learners go on to earn CSI credentials under the following programs:
Construction Documents Technologist (CDT);
Certified Construction Contract Administration (CCCA);
Certified Construction Specifier (CCS); and
Certified Construction Product Representative (CCPR).
Demand for CSI's credentials continues to grow because of their relevance. In the past year, more than 1600 individuals sat for an exam. In fact, over 18,000 individuals have earned the CDT credential since its introduction.
This year, the free CDT Handbook has been updated. We're also very proud of the online CDT prep course and the in-person CDT prep boot camps held this year. Further, CSI introduced the CDT Study Workbook to help candidates prepare for the exam with an in-depth understanding of the fundamentals and formats of construction documents.
The study guides for the CCS and CCCA education programs were upgraded to better assist chapters, education institutions, companies, and individuals in delivering certification prep courses. The CCPR education program and study guide will be updated next year.
Formats
CSI formats remain the leading systems for organizing and analyzing information throughout a project's lifecycle. Whether starting with the broadest view (a look at the whole built environment in OmniClass) or a tight sightline (sharpened with the application of Section/PageFormat), CSI formats pave the way for a clear, concise, complete, and correct presentation of information.
In April, CSI members issued the 2012 MasterFormat Update. This incorporates additional user-based suggestions, which help the system continue to respond to new innovations in building materials and work results. CSI members have free, web-based access at www.masterformat.com.
The MasterFormat Maintenance Task Team has moved to a two-year update cycle to better balance the desire for incorporating new information with the need to maintain consistency and avoid confusion in the industry. Look for the next MasterFormat Update in Spring 2014.
We're also excited to maintain the support of key building information organizations—including Construction Specifications Canada (CSC), ARCOM, ARCAT, BSD, McGraw-Hill Construction, and Reed Construction Data—in the ongoing development of MasterFormat. More than 30 industry-leading organizations, including Autodesk and IBM, license MasterFormat to use in their software, truly making it our flagship offering.
Practice guides and groups
Our members also contribute to the wealth of project delivery, specifying, and contract administration information. More than 4000 copies of our three practice guides were sold in the past year, bringing best practices to industry professionals, and serving as preparatory references for CSI credentials. In 2013, the Practice Guides series will expand with the publication of new editions in the areas of product representation and sustainability.
CSI members share their knowledge and connect with industry leaders through five CSI Practice Groups:
specifying;
building information management;
sustainability;
product representation; and
contract administration.
These free groups are self-directed entities that conduct monthly webinars on issues of importance in their specific knowledge areas. More than 500 individuals have participated in these groups during the past year.
Social media
The association's website, CSINet, continues as the central hub of CSI's communications. More than 1300 users visit www.csinet.org every day. One in 10 visitors to its front page click the chapter locator to find a chapter and interact with our members at the local level.
More than 4700 individuals participate in CSI's LinkedIn group. Over 3700 individuals follow CSI on Twitter; members tweet CDT Study Notes or deliver webinars on social media to chapters. CSI members document our activities and capture memories with photo collections on flickr, Pinterest, and Facebook. CSI's Youtube channel videos have been viewed more than 7800 times. These are only a few of the new tools available for members to connect with each other and the information they need.
The year ahead
I'm grateful to all the CSI members who have made contributions to these various activities. I look forward to your increased awareness of them, participation in future activities, and receipt of more value from CSI! cs
Walter T. Marlowe, PE, CSI, CAE, is the executive director/CEO of the Construction Specifications Institute (CSI). He can be contacted via e-mail at wmarlowe@csinet.org.