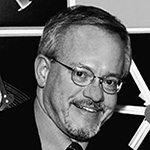 INSIDE CSI
George Middleton, CSI, AIA, LEED AP
Those who follow the green and sustainability dialog know CSI's GreenFormat was released back in 2006. Two years later, GreenFormat.com enabled manufacturers to pay for product information listings while users accessed that information for free. The cost and complexity of maintaining this web-based tool suggested CSI take a different approach. Since 2012, GreenFormat has shifted from an online product selection resource to a comprehensive information-formatting tool.
CSI developed GreenFormat as the best way for industry professionals to organize, request, and use product sustainability-related information. Just like other widely used and accepted CSI information structures like MasterFormat and SectionFormat, it can be the basis for many potentially useful information products.
The theory behind information formats is fairly simple and comes down to the needs of buyers and sellers. In the case of GreenFormat, when two parties can agree on the salient sustainability information they want to exchange about the pieces that go into a building, communication between them should be better and so should the outcomes. For example, a specifier might want to know about recycled content or the energy embodied in a product. A manufacturer might want to feature the certification of that product by a green labler or simply to structure its product information so design professionals can find what they need.
This author chairs the GreenFormat Task Team, which is organized around specific charges like promotion, education, and updating. In recent reviews of the format, the group has received two types of feedback. One is 'technical,' such as suggestions for improving content and format. The other is 'fundamental,' with questions about whether it truly responds to what the industry requires.
There has been the question, "Why do we need GreenFormat?" One specifier pointed out the industry does not have FireSafetyFormat, ProductMaintenanceFormat, or DécorFormat. Can't all the materials, products, systems, and technologies in the built environment be described using one universal set of salient feature criteria? The answer is probably, "yes."
The fundamental comments are harder to answer, but no less vital to the Task Team's mandate. The response is twofold: First, a lot of valuable work has gone into GreenFormat to bring it into existence as a published CSI standard. Second, it is part of the team's charge to bring the best thinking to bear as it moves the resource forward.
The Task Team's attention must be focused on responding to real market needs because only the market can determine whether GreenFormat is useful. Essentially, market support and dollars will quickly show whether it is a viable basis to bring manufacturers and specifiers together over a set of relevant, objective, and useful sustainability attributes.
The Task Team's response to the fundamental comments grows from an understanding there is an important difference between GreenFormat and hypothetical tools like FireSafetyFormat. Sustainability prioritizes attributes; it advocates for a point of view that does not always have unanimous agreement.
In this highly diverse marketplace, the Task Team believes there are enough people for whom GreenFormat's structure provides value. It does this by allowing selection criteria to match up features and perspectives with the desires of decision-makers. A larger universal format of single attributes would make this much more difficult. Besides, many would say a comprehensive, holistic approach to choosing products for specific applications is better than depending on single attributes, which could lead to products that fail early or do not perform as intended.
When a design professional wants to know about certain salient features (in this case, a building product's sustainability-related attributes), GreenFormat can serve as a useful checklist. When a manufacturer wants to respond in one way to hundreds of separate inquiries about a material's lifecycle impact, Green Format can also do that. The goal of the Task Team is to see information-providers structuring new knowledge-product offerings around GreenFormat, just as seamlessly as they do today using MasterFormat and SectionFormat.
GreenFormat's real value can be as a subset of a much larger domain of selection criteria. It can serve to organize and classify information building owners, designers, constructors, suppliers, and regulators exchange as they consider all relevant aspects of sustainability, including the environmental, economic, and social impacts of products they make or use.
The challenge is for tools based on GreenFormat to actually enable better choices. Those tools will have to be objective, ethically sound, evidence-based, and comprehensive—this way, users can make choices that are better for the environment but also ensure high performance in intended applications.
CSI recognizes sustainability as a complex idea that means different things to different people. As a professional association, it must be neutral and cannot advocate for a particular point of view. However, GreenFormat can enable information-providers and decision-makers to have their own perspectives, determine their own priorities, communicate selection criteria important to them, and ultimately reduce confusion in the marketplace.
Readers who would like to share their perspective or find out how GreenFormat can enhance communications, are encouraged to download the development draft at www.csinet.org/greenformat. Alternately, they can get in touch with the association's staff liaison Chris Gummo CSI, CDT, by e-mail at cgummo@csinet.org.
George Middleton, CSI, AIA, LEED AP, is president of George Middleton & Associates, a construction industry consulting firm based in the Chicago area. A licensed architect, he is a member of CSI and the American Institute of Architects (AIA), and both a U.S. Green Building Council (USGBC) LEED Accredited Professional and Green Globes Assessor through the Green Building Initiative (GBI). He chairs CSI's GreenFormat Task Team. Middleton can be reached at gtmgtm315@gmail.com.