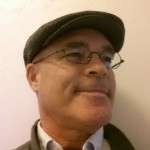 LAW
Robert Craig, RRO, CDT
Hopefully, it would not take a lawsuit to convince design/construction professionals or owners to consistently incorporate a proactive approach to address the most common construction-litigation concern—moisture intrusion at building exterior systems.
Caused by inadequate designs, faulty specifications, improper materials, defective construction, and/or lack of field oversight and quality control (QC), this type of envelope damage contributes to the vast majority of building and material failures. In fact, in the July 2008 issue of ASHRAE Journal, the article, "Preventing Deflect Claims in Hot, Humid Climates," by K.R. Grosskopf, P.Oppenheim, and T. Brennan," places the figure at 90 percent.
The architectural firms that experience litigation often learn from their mistakes, opting to include building envelope consultants as members of the project team for all future work. This leaves the lawsuit-inexperienced firms at an avoidable increased exposure risk for many years beyond project completion.
The best approach for owners, designers, and builders is to use a building envelope consultant early on in the project so moisture management strategies can be included in the preliminary design phase. The wide variety of materials available and options to consider are overwhelming to anyone who does not specialize, or have extensive experience, in the field of moisture management. Relying on firms who have only a general knowledge of these complex components often falls short. Also, putting faith in vendor sales associates to select the best products for the particular site is not always reliable due to bias.
Even when consultants do not have early involvement, it is still possible to benefit by having onsite monitoring (i.e. quality assurance [QA]) to confirm and document the products and installations are per the specifications, drawings, manufacturers' recommendations, and industry standards.
At the root of most water intrusion problems is improper installation (i.e. construction deficiencies) from inexperienced workers. Independent building envelope field observers effectively administer QA, helping to achieve proper assembly and sustainable buildings.
Some consultants have more useful experience than others. Generally, the more years and projects a consultant has worked on, the more that is brought to the table. The ideal consultant, in addition to experience, should be a licensed professional and be certified by recognized associations to demonstrate a commitment to professional development.
Another type of consultant, one with litigation experience, adds another skill set. These firms have first-hand knowledge of design and material failures derived from onsite forensic investigations and bring this experience to the project. (Knowing what not to use for particular projects is just as valuable as knowing what to use—for example, this author has seen cases where uncoated metal components were employed in coastal environments.) Also, if a building envelope problem occurs, despite the best efforts of all parties, the litigation consultant is already on-board to answer questions pertaining to the products and installations.
Construction project stakeholders should always exercise due diligence and include a professional, independent, and experienced building envelope consultant in all new projects as well as for repairs, alterations, and renovations to existing structures.
Robert Craig, RRO, CDT, with forensics firm LOhSE2, has 25 years of experience in the architectural industry. Over the past decade, he has specialized in investigating and designing various types of waterproofing and roofing systems. Craig's responsibilities also include analyzing building moisture and leakage problems, assessing, repairing and renovating structures, peer reviews of construction documents, and field observation for quality assurance. He is a certified inspector or auditor in systems and assemblies ranging from electrical to air barriers and exterior insulation and finish systems (EIFS). Craig can be reached at bob@lohse2.com.