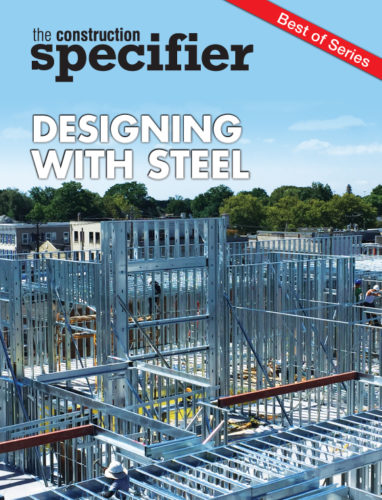 The magazine's series of sponsored e-books continues with a look at design and construction using various steel assemblies.
The Construction Specifier has announced the newest volume in its series of free, downloadable e-books—a technical exploration of steel products with topics ranging from resilient-channel acoustics and curved assemblies for concert halls to the properties of high-performance coatings for structural systems and curtain walls. The curated collection of magazine articles also includes our look into how cold-formed framing can be used to achieve certain project efficiencies.
Download the "Designing with Steel" e-book in two different formats—pdf or digital edition—by visiting https://www.constructionspecifier.com/ebook/marinoware-designing-with-steel-e-book.