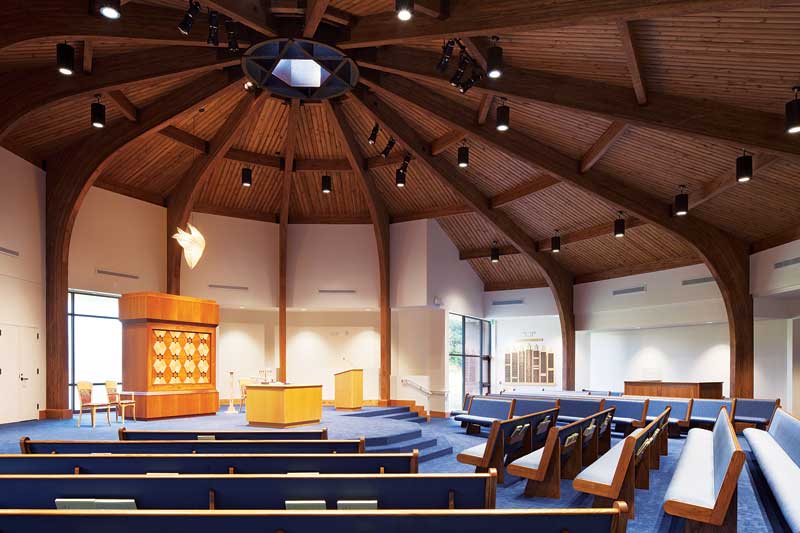 Conclusion
The lighting specification process includes many players, each with a different definition of success. For the lighting specifier, success means delivering a design that achieves the proper aesthetic and energy goals of the project, creating a fair bidding environment in which product manufacturers may compete, staying within a budget, and specifying appropriately controllable and maintainable lighting systems for the foreseeable future. This is a difficult balance to achieve, but everyone wins if the lighting specifier is careful and plans ahead.
By establishing a budget very early on and by considering a good-better-best design approach from the beginning, the lighting specifier may succeed at keeping the project cost within expectations and avoiding a redesign effort or value engineering later. A fair bid process results only when the lighting specifier is careful in development of the specification. Early coordination with the design team, as well as vigilant scrutiny of submittals and installation, can ensure the best outcome while building client trust in the process. The very best lighting specifiers will seek engagement with every stakeholder early and often to ensure success for all.
Alan Cave, PE, LEED AP, is an electrical engineer with more than 20 years of experience in the architecture and engineering industry, and is RMF Engineering's division manager. He is a professional accredited under the Leadership in Energy and Environmental Design (LEED) program, whose experience includes extensive building infrastructure design focused on laboratory and healthcare, academic housing and classroom, administrative office, performing arts, and preservation projects. Cave has worked on a number of notable projects for clients such as Duke University Medical Center, North Carolina State University, Rex Hospital, National Institutes of Health (NIH), Environmental Protection Agency (EPA), and Wake Technical Community College. He can be reached at alan.cave@rmf.com.
Linda Anderson, LC, IES, LEED AP, is a certified lighting designer who has been working in the building industry for more than 25 years. Lighting Language & Design's founder and principal lighting designer, Anderson provides design and management on a wide range of project types. Her responsibilities include lighting concept visualization, programming, electric and daylighting calculations, specification writing, design development, and economic analysis. Anderson can be reached at linda@lightinglanguage.com.