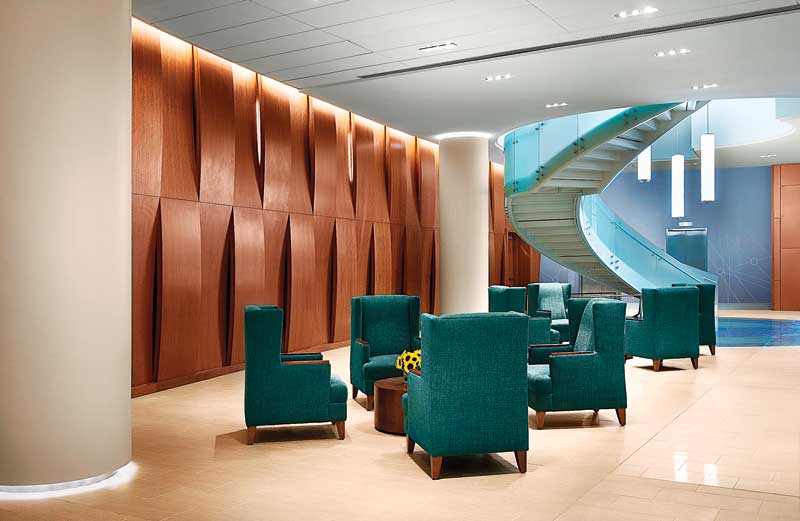 Preparing for the contractor's bid
After reviewing the project's lighting applications and any budget information available, the lighting specifier begins to consider which products would produce the desired effects (e.g. illumination levels, aesthetic appeal, good integration with the architectural features, etc.) in each space or application. This leads to the preparation of a lighting schedule, which is a table describing each type of luminaire in the project. For example, Type A might be a 0.6 x 1.2-m (2 x 4-ft) fluorescent troffer, Type B a recessed light-emitting diode (LED) downlight, and so forth.
These descriptions are a start, but quite a bit more information differentiates products from each other. A lighting specifier knows how each of these products must perform, what they look like, and other details. Providing less information on the bid documents risks lowering the quality of the lighting project and the reputation of the design team, as well as possibly shortchanging the owner. A loosely written lighting schedule leaves interpretation up to parties who may not represent the owner's best interests.
An excellent way to ensure protection of the design intent is to describe one product as the basis of design, then add in one or two equal products by other manufacturers. To equip the bidding environment for the most cost-effective bid, it is a good idea to provide at least two equivalent manufacturers selling essentially the same types of products. Although definitions can vary from one written specification to another, one typical interpretation of 'equal' is where all products named on the lighting schedule are functionally interchangeable within a given application. They should be able to perform in essentially the same manner and have very similar physical characteristics. Providing three product names means one manufacturer is not guaranteed the successful bid and must therefore compete with others. This helps ensure the owner gets the best value, provided the specifier can find at least two equivalent products meeting the design criteria.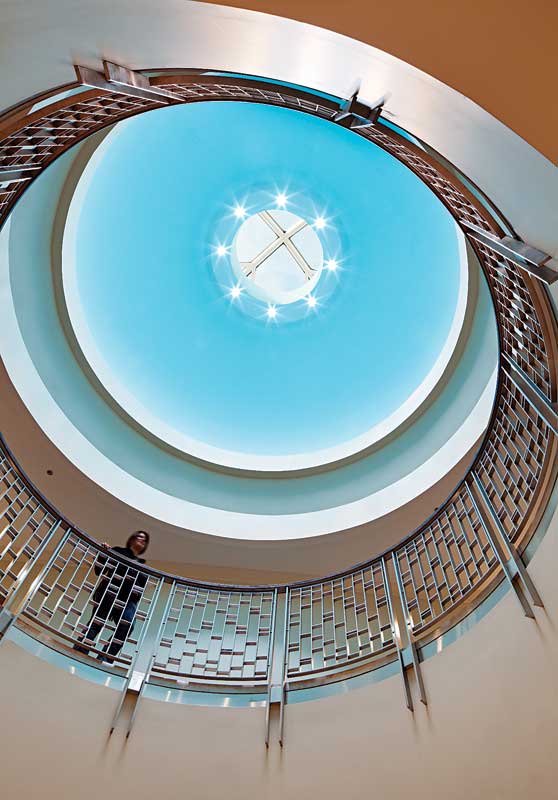 Many federal, state, and local entities require that each specification must include three equal manufacturers' products from which to choose. For the majority of lighting applications, where the most common types of fixtures are being specified, it is not difficult to find three equal products. However, in both privately and publicly funded projects, there are instances where either a specific product type is desired to fulfill a certain task, or the owner has a standard in place and—for the convenience of parts replacement and continuity—a proprietary product is preferred. In such cases, a performance specification is written to describe a specific product.
There are two concerns when the performance specification route is chosen. First, when the performance specification is written too narrowly, it can eliminate competition, circumventing the fair bid process required by public projects and strongly desired by most private clients. Second, there is still a risk the submitted or bid product provided may look and act like the one described in the performance specification, but fall very short in terms of overall quality. This is hard to assess unless two working products are compared side by side.
Perhaps a better way to specify a proprietary product is naming an alternate option. In this case, the preferred product as well as two other relatively similar products may be listed together on the specification as part of the base bid. Then, the preferred product is named as an alternate with a directive the bidding contractors are to provide separate pricing solely for that product. This sets the stage for the owner to procure a specific product, distinguishes it from the other products on the schedule, and makes the bid clearer for all parties. However, in any publicly funded project, the lighting specifier must be careful to comply with all state laws and local ordinances related to bidding of lighting product systems. Each state or local authority having jurisdiction (AHJ) has its own requirements, so it is imperative to know which regulations affect each project. The way products are specified makes a difference in creating a fair bidding environment and in how a lighting specifier's performance is viewed by the client.