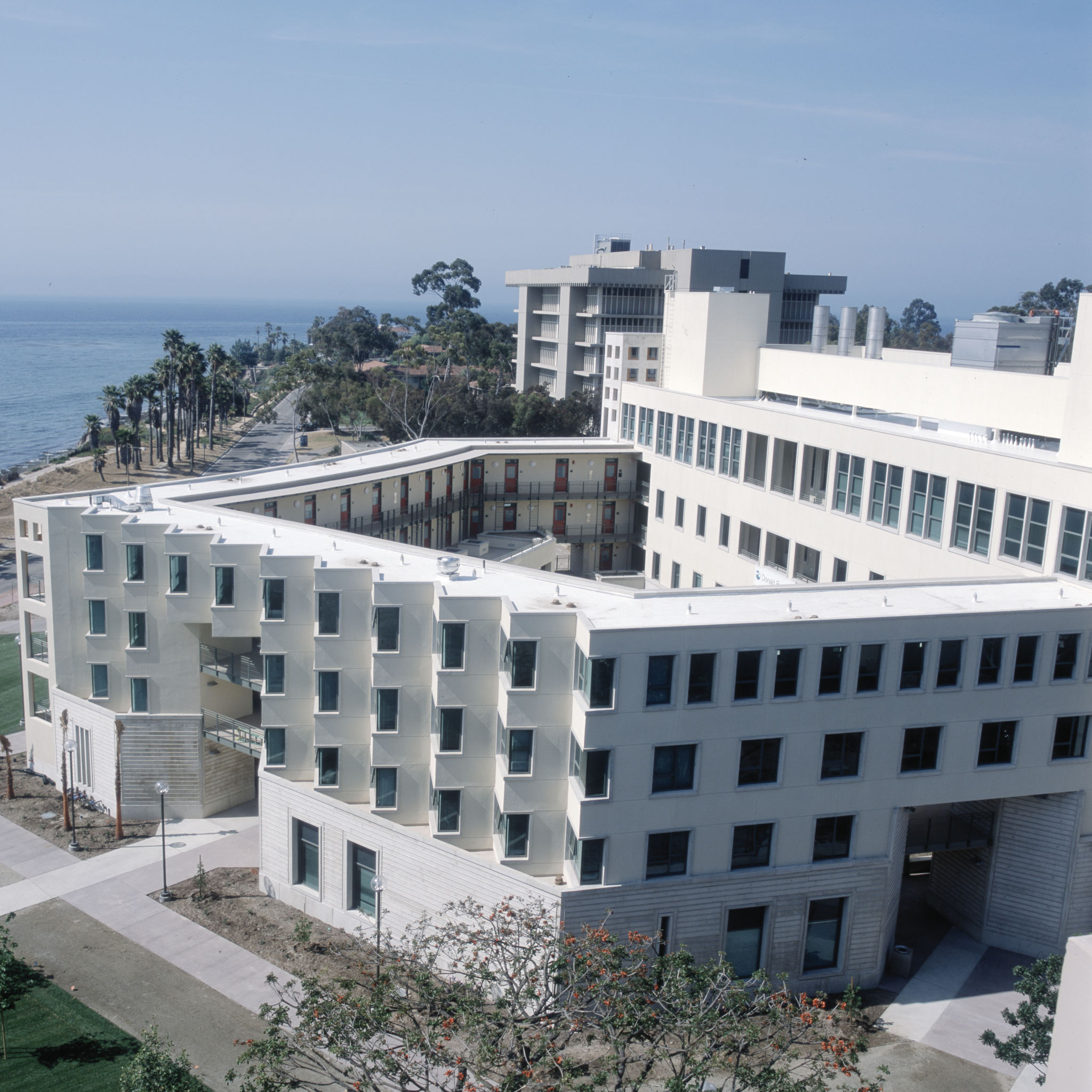 The U.S. Green Building Council (USGBC) is hailing Donald Bren School of Environmental Science & Management's laboratory as one of 15 Leadership in Energy and Environmental Design certified (LEED) projects built in the last 15 years.
Located at the University of California (UC) Santa Barbara, the $26-million, 7866-m2 (84,672-sf) building was certified to LEED Platinum in 2002.
"As the first project to receive LEED Platinum certification as both a new and existing building, Bren Hall demonstrates tremendous green building leadership," said Rick Fedrizzi, USGBC's president, CEO, and founding chair. "The urgency of USGBC's mission has challenged the industry to move faster and reach further than ever before, and Bren Hall serves as a prime example with just how much we can accomplish."
The building has three floors of teaching and research laboratories and four floors of offices. Each floor blends disciplinary boundaries to reflect the school's commitment to interdisciplinary study.
Maximizing energy efficiency in an energy-intensive laboratory setting was a priority for the design team, which specified a daylight-harvesting window system. Facing the ocean, the office wing has no air-conditioning, relying on flow-through ventilation with proprietary operable windows and transoms. The windows in the office wing feature a mechanical interlock (i.e. a small sensor in the frame) so that when the units are open, the office's heaters automatically turn off.
In addition to the use of natural ventilation and daylight, energy-efficient lamps and ballasts, including motion and ambient light sensors, help control lighting levels and a rooftop solar photovoltaic system (PV), which generates approximately 10 percent of the building's power onsite. It is estimated the building uses up to 40 percent less electricity than a conventional structure, surpassing California Energy Commission's (CEC's) Title 24 requirements for energy efficiency standards by more than 31 percent.
Recycled, renewable, and durable materials also help meet the project's sustainable design and construction objectives. The building features recycled aluminum framing using a two-coat 70 percent polyvinylidene fluoride (PVDF) custom-blended resin-based coating that meets AAMA 2605, Voluntary Specification, Performance Requirements and Test Procedures for Superior Performing Organic Coatings on Aluminum Extrusions and Panels.
Further, the building's paints, adhesives, and finishes meet requirements of the South Coast Air Quality Management District's (SCAQMD's) Volatile Organic Content Rule 1168 for Adhesive and Sealant Applications.