by Steven Gille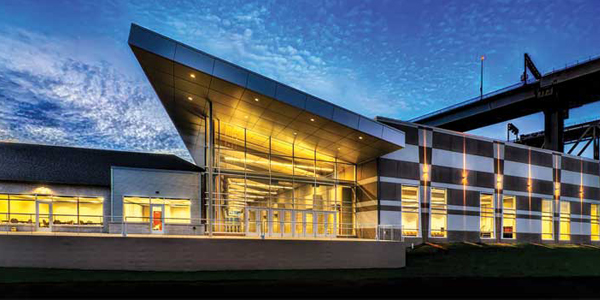 More than ever, it has become the responsibility of specification writers to ensure curtain wall products' performance, testing, and installations are defined in order to meet project requirements. A properly installed, field-assembled stock length curtain wall can meet industry leading performance standards, and support continued construction challenges with regard to availability of qualified labor, as well as fast-track project schedules.
The construction industry is currently challenged by a labor shortage, while being pressured to reduce costs and compress project schedules. Field-assembled curtain walls may seem counter-intuitive in these conditions, but in fact, there may be some benefits to this method.
After the most recent recession concluded in 2011, the commercial construction market reported an increase in starts. With the exception of 2015, double-digit growth percentages continued through 2016, moving to single-digit growth in 2017. In 2018, starts began trailing slightly behind last year's annual average pace, according to Dodge Data & Analytics. Reflecting the cyclic nature of construction starts, the forecast downturn currently is projected to begin in 2019, and followed by predicted improvements starting in 2022.1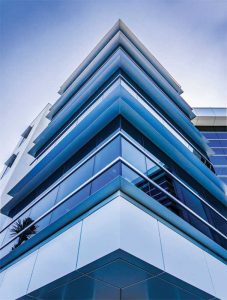 The top five metropolitan areas for commercial construction starts are New York, Los Angeles, Dallas, Washington, D.C., and San Francisco, as of February 2018. Until April 2018, office, retail, and large hotel construction markets showed the highest percent of growth, noted Dodge Data. A historic review of Dodge Data shows a steeper decrease in construction starts for large projects (those with 10 floors or more), compared with low- to mid-rise projects during market downturns.2
While the average pace for construction starts may be slowing, the need for qualified labor is higher.
The U.S. Chamber of Commerce notes filling available jobs within the construction industry remains a key issue. More than 90 percent of contractors are concerned about finding skilled, qualified labor and expect problems to worsen. In contrast to their worries regarding labor, contractors have high confidence in the market's ability to provide new business for the next 12 months through June 2019. Nearly all (96 percent) of the contractors report high or moderate confidence in the demand for commercial construction.3
In Glass Magazine's 2018 Top 50 Glaziers report, 67 percent of respondents cite higher sales, 57 percent report increased bid levels, and 33 percent are experiencing greater competition for projects. New construction represented 84 percent of their projects, and their best markets were office, multifamily, and education. Again, labor was a top concern for glazing contractors. More than half (53 percent) reported difficulty in finding qualified workers and 36 percent indicated it was about the same as the previous year. The most challenging positions to fill included:
glaziers and field labor (69 percent); and
project manager (54 percent).4