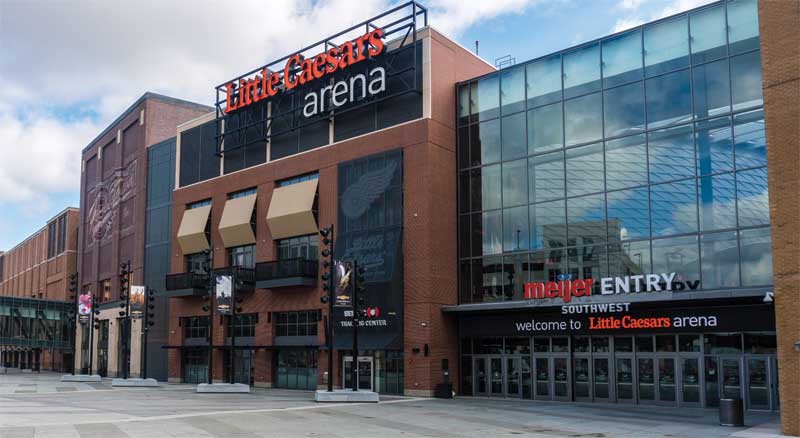 Fast-track schedules
As commercial contractors continue to face labor shortages and search for qualified workers, their already fast-paced schedules for new projects can compress and costs can increase. The U.S. Chamber of Commerce found commercial contractors
turn to alternative construction solutions such
as prefabrication and modularization to create
more efficient jobsites (89 percent), increase labor productivity (85 percent), drive cost savings
(58 percent), and provide a competitive advantage
in the marketplace (51 percent).
Across all regions, concern over the cost of hiring skilled labor has remained consistent throughout the past year with 64 percent of contractors expecting these costs to increase by September 2018. Helping counter these costs, nearly two-thirds (63 percent) of commercial contractors surveyed showed moderate to high demand for prefabricated and modular building materials.5
Factory assembled vs. field-assembled
It may seem counter to the prefabricated and modular trends to have regional and local glazing contractors buying stock length materials from curtain wall manufacturers for field assembly. On closer inspection, this construction solution follows the same pursuit for efficiency by minimizing longer lead-times and higher shipping costs on unitized products, and allowing just-in-time response to changing schedules.
Extruded aluminum is the industry standard for both factory-assembled unitized and field-assembled stock length curtain wall systems. Thermal breaks and barriers are used to separate the exterior and interior aluminum surfaces for improved thermal performance (U-factor) and condensation resistance. Insulated glass units (IGUs) and architectural finishes offer numerous options to enhance the overall system performance, durability, and aesthetics.
Additional design options for curtain wall systems may include:
sizes (exceptionally large or small);
shapes (formed of linear, angled lengths or stretch turned into arches and curves);
hardware (selected for appearance, or for improved security, hurricane resistance, blast mitigation, and other durability considerations);
thermal enhancements (may include non-metal pressure plates, and extra-wide weather-stripping in addition to thermal strut or poured-and-debridged thermal barriers); and
accessories (e.g. custom covers, trim, integrated exterior sun shades, interior light shelves, and operable insert vents).
Used for high-rise building applications, unitized curtain wall systems are fabricated and assembled by the manufacturer into units spanning one or two floors, and are often installed by large national glazing contractors. These units are shipped to the contractor and installed using a construction crane. The factory assembled curtain wall often takes several weeks or months for delivery. The shipping, equipment rental, and licensed operators also are significantly more costly than field-assembled systems and staff.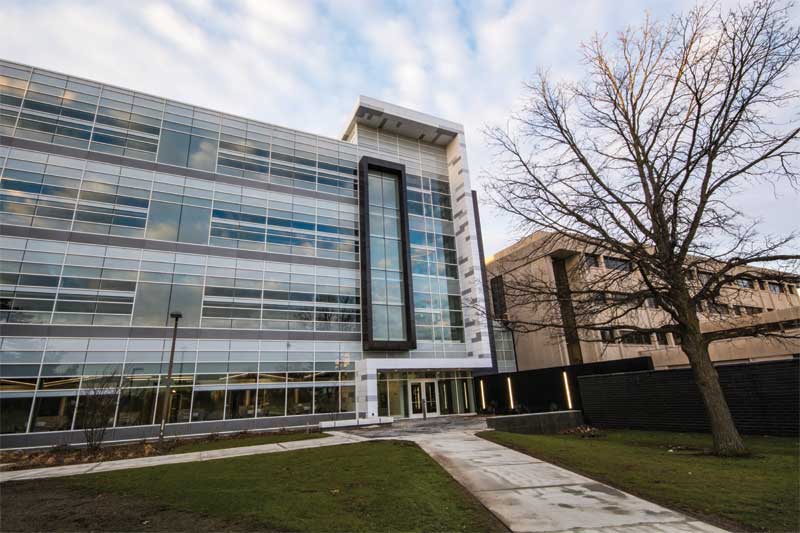 Best suited for low- to mid-rise buildings, shop or field-assembled curtain wall systems often are installed by local and regional glazing contractors. The manufacturer provides these systems as "knocked down" or stock lengths. Knocked down systems are cut and machined by the manufacturer. Parts can be sent from the manufacturer by like type or grouped by item. Stock length, or "stick," systems are aluminum extrusions sent in lineals, requiring the glazing contractor to cut and machine them in their shop or at the jobsite.6 A major benefit of knocked down and stock length systems is the flexibility they provide the installer to perform functions in their shop or at the jobsite depending on the project's timeline, onsite space availability, and labor type and availability.
To retain qualified staff during downtimes, some glaziers prefer to have their employees handle as much of the curtain wall preparation and assembly as possible. Stock lengths typically ship in days or weeks, and at a lower freight cost than a factory assembled system's large units. The glazing contractor assembles the curtain wall, and it is typically installed using a lift owned by the contractor. Managing the assembly, equipment, and labor locally provides glazing contractors with greater flexibility in meeting projects' dynamic construction schedules.