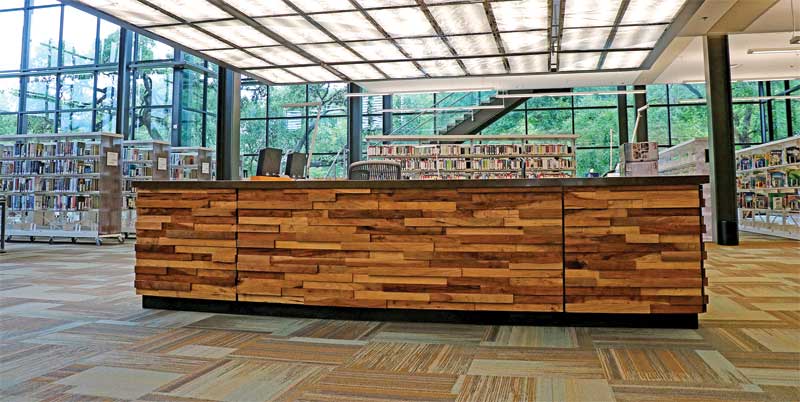 Additional testing can include acoustics, condensation resistance, U-factor, ballistic, hurricane resistance, blast mitigation and other performance criteria. Industry standards and procedures describe requirements, including sizes and quantities, for each application. These requirements must be clearly described in the specification. The performance-based testing described earlier is completed at an independent, certified curtain wall testing facility. Additional field testing,
such as air and water, as well as non-typical field testing (e.g. acoustics), may be specified based on project requirements.
Installation methods and considerations
After successfully passing the testing outlined above, the curtain wall manufacturer develops a detailed installation manual outlining the proper frame fabrication, assembly, installation, and anchorage, glazing, and watertight sealing into the opening. Each test provides necessary information regarding performance of the installed curtain wall. For example:
critical horizontal-to-vertical framing member seals, as well as maintaining horizontal-to-vertical gasket seals, create an airtight and watertight curtain wall system;
proper compression of the pressure plate gasket (fastener torque) aids in the resistance to air and water penetration;
weep hole location and pressure equalization allow for proper water drainage; and
correct anchor design and attachment to the curtain wall and the building structure satisfy curtain wall structural requirements and accommodate specified building movements including seismic, interstory live load, column shortening, and thermal expansion and contraction.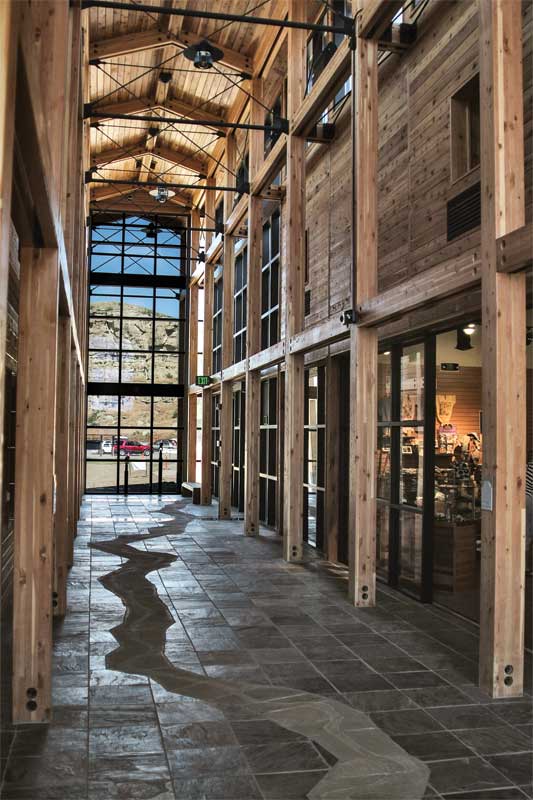 The glazing contractor and ideally, the specifier, should be aware and involved with the manufacturer's testing of the installed curtain wall to ensure project-specified performance and function. The curtain wall manufacturer can assist in noting critical installation techniques, seals, and anchorage in order to meet the performance requirements outlined by the project's specification writer.
Engaging a curtain wall consultant will provide even greater insight for the system's performance and help align expectations across the project team. This also may reassure the specifier the manufacturer's system can and will meet the performances outlined for the project.
The glazing contractor's knowledge of field installation techniques can further enhance the curtain wall system's usefulness and value. Consulting with the project's specification writer, the manufacturer and glazing contractor may be able to make recommendations to meet the specified requirements, while saving time and associated costs.
Conclusion
With glaziers and field installation personnel in short supply, early collaboration between the specification writer, curtain wall manufacturer, and glazing contractor can offer construction solutions optimized for the project's available labor, timeline, and budget, while ensuring performance as specified.
Notes
1 For more information, click here.
2 Read "Construction Market Forecasting Service Sneak Peek: The Next Five Years," published in May 2018 by Dodge Data & Analytics here.
3 For more information, click here.
4 Find out more here.
5 Get more details here.
6 A lineal is a linear (straight) section of material, usually measured in feet. A typical length is 7 m (24 ft).
Steven Gille is a product development engineer at Tubelite. He draws from more than 30 years of experience in designing, engineering, testing, and developing curtain wall, storefront, entrances, and daylight control systems. He works closely with specifiers, architects, glazing contractors, and consultants to assist with product information and selections and new solutions. He may be reached at sgille@tubeliteinc.com.