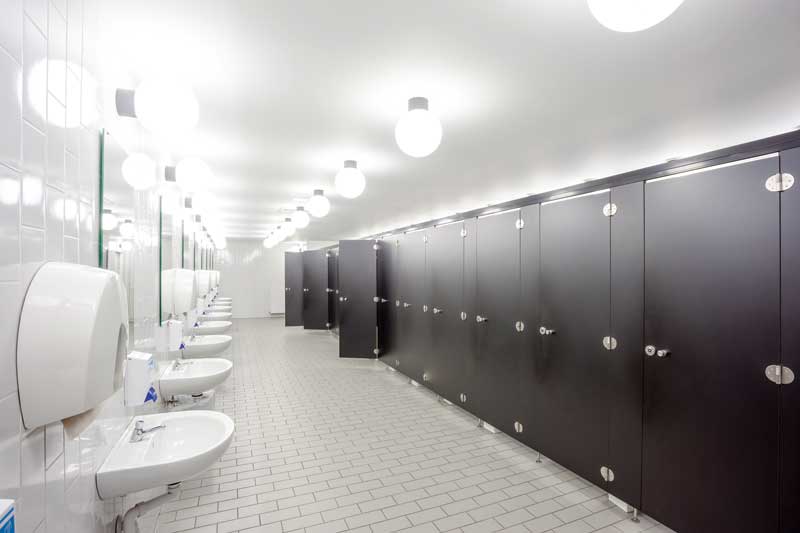 by Alan Gettelman
Changing social attitudes have prompted a nationwide trend toward gender-neutral and high-privacy restrooms in the United States, particularly for use in universities and commercial office facilities. This approach to public and institutional restroom design has been further reinforced by legislation, with more than 20 states—most recently, Massachusetts—passing laws aimed at protecting transgender individuals from discrimination. In May, all U.S. public schools were ordered to allow transgender students access to the restroom matching their identities.
While gender inclusivity has increased demand for multi-occupant restrooms that prioritize privacy, it is certainly not the only consideration contributing to the trend. Individuals with caregivers of the opposite gender have long requested restrooms that cater to all genders. Those who suffer from chronic health issues —such as diabetics who require injections and incontinent individuals who use colostomies—also consider privacy a non-negotiable issue.
Across demographics, restroom privacy is increasingly being seen as an amenity, for civil liberties, health, and personal reasons. As demand continues to build, architects and specifiers face new design challenges and considerations—for toilet partition design in particular. With each design challenge comes careful examination of the occupant experience, as well as aesthetics, durability, building codes, fire codes, and American Disabilities Act (ADA) regulations.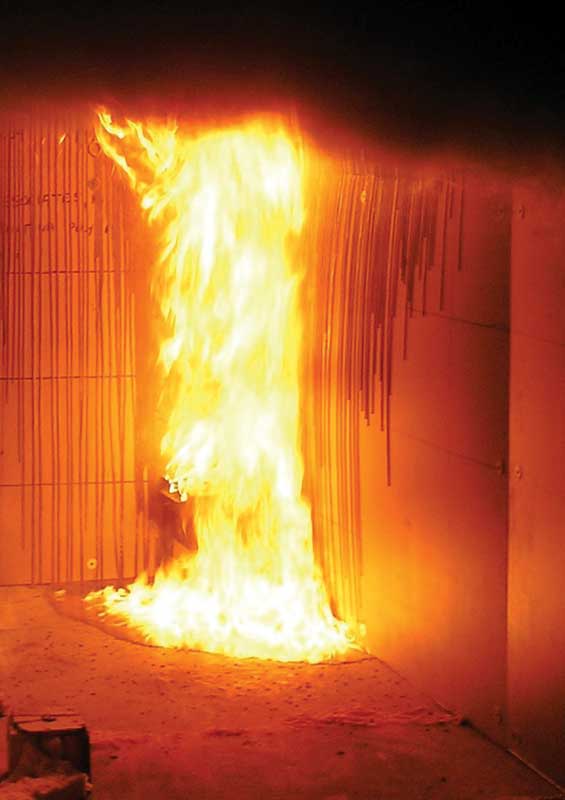 Selecting a privacy solution
A variety of solutions is available to building owners and facility managers looking to enhance restroom privacy. Most of these center on the toilet partition or compartment—the most critical factor in raising or lowering privacy levels.
Full-wall construction is one solution to this issue, as it effectively eliminates stalls in favor of private rooms. While full walls do offer the utmost privacy, implementation can be problematic in terms of cost, timing, and logistics.
New construction requires studs, drywall, tile, paint, and potentially expensive hardware. The installation process may also require realignment of fire sprinkler plumbing, as well as ductwork and ventilation. This not only increases project costs, but also has the potential to extend project timelines by amounts between two days and three weeks.
Full walls may also increase the restroom's footprint, as adjustments must be made to maintain ADA compliance and meet local building codes. These building codes, which vary by state and municipality, specify a minimum number of toilets based on building size and occupancy. Switching from a 13-mm (½-in.) thick partition to a 100 to 125-mm (4 to 5-in.) thick wall can usurp valuable real estate or reduce the number of available stalls.
Replacing toilet partition systems with gap-free, maximum-height, or floor-to-ceiling partitions is typically a more practical and cost-effective strategy for privacy. This solution has become increasingly popular, as it eliminates sight lines between doors and stiles at the front of stalls and those between stalls at dividing panels. Many configurations also create flush architectural styling across a series of panels, enhancing aesthetics and design continuity—particularly appropriate in prestige office spaces.
When the primary design objective is to increase privacy, gap-free and maximum-height doors and stiles can feature interlocking design (with no sight lines) and maximum-height compartments. Maximum-height compartments typically consist of 1830-mm (72-in.) high doors and panels with 110-mm (4 ¼-in.) floor clearance, and come with standard or full-height hardware. Manufacturers may offer taller doors and panels to meet project needs.