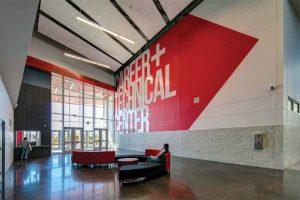 Abrasion resistance (Michael Clarke test)
A go/no-go abrasion test using abrasive papers coated with silicon carbide, garnet, and glass, respectively. This is used to discriminate between films of the correct hardness and those that may give poor service because they are too soft. The specification grade of abrasive paper is:
Abrasive Type: Glass, Grade: "Flour;" and
Mohs' Hardness Scale Number: 4.5-5.5.
Corrosion-resistance testing (previously referred to as salt-spray resistance)
Expose the sample for 3000 hours according to ASTM B117, Standard Practice for Operating Salt Spray (Fog) Apparatus test, using five percent salt solution. Test samples shall show no more than a total of 15 isolated spots or pits none larger than 1 mm (0.04 in.) in diameter, in a total of 4 m (12.5 ft) of test area grouped from five or more test pieces.
South Florida exposure
The coating shall maintain its color and gloss retention and erosion-resistance properties for a minimum of 10 years on the on-fence testing site in south Florida.
Gloss retention
Gloss uniformity shall be within established gloss range.
Color retention
Maximum of five delta E units of color change after the minimum 10-year exposure test.
Consistency in color and appearance for painted wall cladding
Beyond color retention and other performance specifications, maintaining a consistent appearance throughout a project's wall cladding system is often a top priority. Reducing variation can be a challenge and involves diligent aluminum material selection, quality control in the manufacturing and finishing processes, and in product installation, as well as in the color and finish selection.
Choosing a mica or metallic architectural paint coating will present the greatest opportunity for variation in appearance within a project, or even within a single part. Mica's reflective qualities create depth, brilliance, make these coatings aesthetically desirable, and ensure the painted surface looks different depending on the viewing angle, the angle of the light source (i.e. the sun), and the intensity and type of the light source. Additionally, the general orientation of the metallic flakes in the paint will also affect the brightness of the color. This is sometimes referred to as the 'flop of the flake.'
Perhaps the largest opportunity to reduce variation in a mica or metallic paint application is through color selection for the project. Lighter colors, specifically in the silver-gray color family (such as pewter and zinc), have a higher level of transparency. As a result, these colors tend to exacerbate the variation. Selecting darker, bronze-tone colors helps to reduce the intensified variation found in the silver and gray mica and metallic coatings.
In selecting an architectural wall panel manufacturer or brake metal fabricator, it is important to find out if their systems use flat sheets from continuous aluminum coils, aluminum brake metal plates, aluminum extrusions, or a combination of these components. Extruded aluminum typically composes the framing on a cladding system. Flat sheets and brake metal plates are most often used for aluminum wall cladding panels.
A project with a larger number of wall cladding panels is more likely to reveal variation than a project with panels separated by masonry or other materials that disrupt a side-by-side comparison. Similarly, inconsistencies in shaded wall sections will be more apparent than in those in full sunlight.
The larger the panel and the more complex the shape, the greater the likelihood for variation and for those differences to be noticed. If the material is considered oversized by the paint applicator, it may need to be finished on different equipment, which can also increase the risk of variation.
Material guidelines for optimal finish
Metal free from defects will produce a higher quality finish and more consistent end result. The aluminum should be carefully packaged to ensure the metal arrives at the finisher dry and free of scratches and dents. Storage and handling of mill aluminum can affect the resulting finish. Aluminum should be kept in a dry and controlled environment. If moisture is allowed to build-up between the aluminum pieces, it will cause corrosion that cannot be removed in the pretreatment or finishing process. Tapes, adhesives, or residues left on the aluminum also can negatively impact the finish quality.
Additional material precautions when preparing aluminum for optimal finishing include the following. PVDF coatings need to be baked (after the paint is applied to the aluminum) as part of the application process.
For painted finishes
If extrusion wall thickness varies significantly across a project's components, color uniformity can be a concern. This is due to the differential in baking temperatures to properly cure the paint. If a heavy walled extrusion is painted with a thin bead die, the bead die may over-bake, resulting in a darker appearance and lower gloss, as well as possible warpage of the metal.