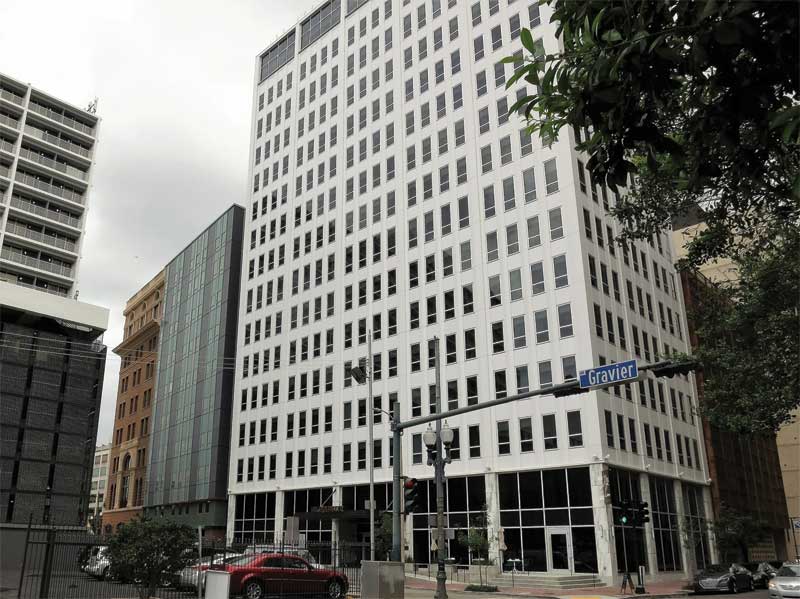 by Greg Galloway
In today's construction climate, increasingly tight schedules and rapid building close-ins are highly critical to success. Many factors can contribute to a successful project, but the type of system and method of installation used on the building façade—stick-built versus unitized systems—can have a large impact on a structure's overall timeline. Unitized construction is not a new development, but is a growing one given the importance of quality, time, and ongoing labor challenges today. So what are the differences between stick-built and unitized façade systems? What are the benefits of unitization, and also what do architects and Glazing contractors need to know before specifying unitized systems?
First, it is important to understand the basic difference between stick-built and unitized façade systems. Stick-built assemblies require an aluminum fenestration system to be delivered to the jobsite. The installer then assembles and installs the individual components on the structure, piece by piece (Figure 1). It can provide upfront cost savings over a unitized system as well as offer shorter product lead times. However, stick-built systems require more onsite labor, which often results in more time spent on the installation process. Environmental considerations like weather delays can also impact the timeline. This can also be a factor in the quality control process, as some more extreme conditions such as high humidity, dirt, and temperature swings can impact the sealing process.
Unitized systems, on the other hand, are fabricated, assembled, and glazed in a factory environment, then shipped to the jobsite for installation. The large glass units are then hoisted onto anchors which are connected to the building.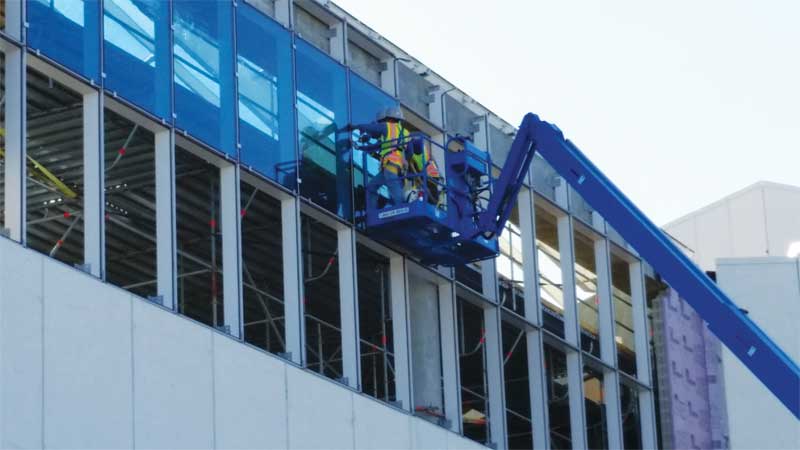 Beyond the curtain wall
Over the past few years, some architects and contractors have begun to shift toward unitized systems to solve many of the ongoing hurdles facing the construction industry. Tight construction schedules, crowded jobsites, and a shortage of both skilled workers and installers continue to plague the industry. Unitization can help address these issues while providing a high level of quality assurance and reducing overall project costs and time to close the building.
Traditionally, unitized systems have been used in curtain wall applications and predominantly in high-rise projects like condominiums. However, there
has been a more recent movement toward unitized or pre-glazing for low- to mid-rise projects. This has expanded the unitized market to products like window walls (Figure 2) and storefronts, bringing the benefits of unitization to a wider range of projects regardless of size or complexity.
Benefits of unitization
Unitized façade systems' rising popularity is partly due to their various benefits.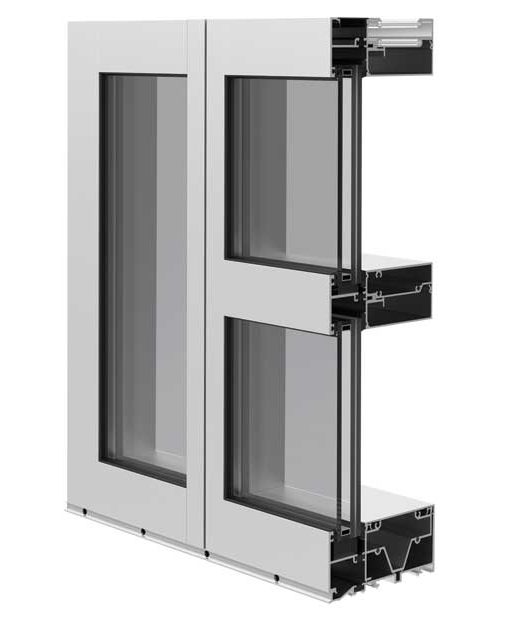 Reduced costs
Unitization lessens the use of more expensive field labor, often reducing overall project costs. As previously mentioned, labor shortage continues to plague the construction industry. The lack of skilled workers has raised the cost of field labor. Given unitization provides for shop fabrication, glazing, and assembly, it can reduce the amount of labor needed at the jobsite. This then allows the glazing contractor to get more done, working faster to meet demanding deadlines. As a result, other subcontractors on the project are better able to start subsequent work either on time or, in some cases, ahead of schedule. This can lead to huge overall cost savings for the project. General contractors increasingly recognize these benefits and set schedules that restrict the amount of 'time onsite' for glazing contractors. This forces a unitized or pre-glazed solution.
Improved quality control
Unitization improves quality control because of preassembly in a shop where it is protected from environmental elements. In a more traditional, stick-built approach, units are assembled in the field, where environmental conditions and disruptors at the jobsite may impact the end product. Unitization takes this out of the equation and brings the entire fabrication and assembly process into a controlled environment. The manufacturer's or glazing contractor's shop is an ideal setting for critical seals, where environmental factors such as dirt and rain are not a problem. Dry-in time can be significantly faster than onsite glazing, expediting the time it takes to close the building. Additionally, staff is more closely supervised in a shop environment—from monitoring attendance to supervising work assignments—which provides improved quality assurance in the fabrication of all components.
Suitability for dense areas
Unitization can bring strong benefits to projects in large cities where there may not be enough space or time. Hence, the unitized movement has been most apparent in densely populated urban markets, where labor is expensive and installation is difficult from a logistics standpoint. As unitized systems come to the jobsite ready to be installed, they save a significant amount of space in these urban environments where there is a limited ability to store materials, stage, and glaze large units onsite.