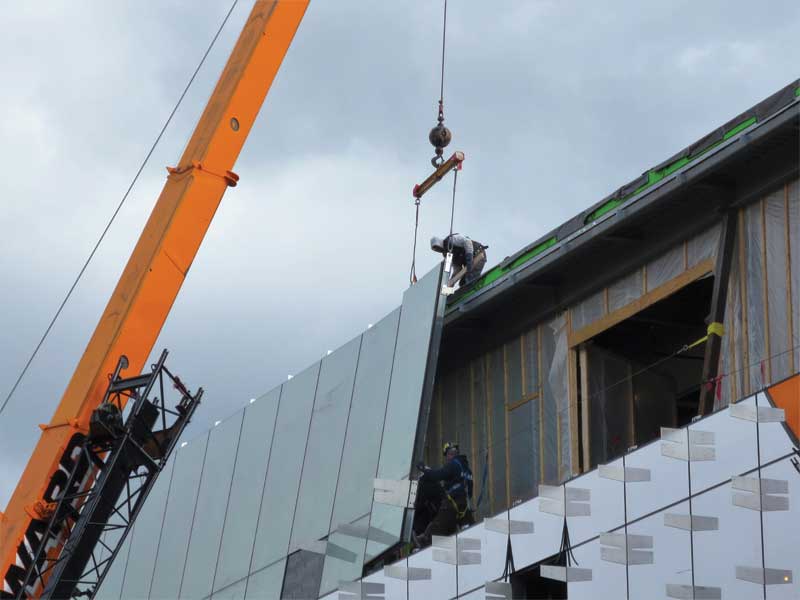 The challenges of unitization
It is important to gain a full understanding of unitization's inherent challenges before specifying this type of façade system.
More stringent planning requirements
Unitized systems require more careful planning. As discussed, one of the core benefits to unitized systems is the ability to have panels fabricated, assembled, glazed, and ready to install at the jobsite. However, because the majority of work is done at the shop, it is critical project managers carefully plan ahead, allowing adequate lead time for unitized systems.
Lower adaptability
Given unitized systems come ready to install, they are less forgiving on the jobsite. In a stick-built environment, contractors can fix many issues that arise the next time a stick is cut and continue to adjust along the way. Yet, unitized systems must work together seamlessly and lock tightly on the jobsite. This makes the upfront planning and measuring process very critical to the success of a unitized project. Additionally, unitized anchors must offer a greater range of adjustment on all three axes.
More stringent contractor requirements
Unitization requires the right glazing contractor for the job, one with adequate space as well as special fabrication and handling equipment. It is critical to line up the right glazing contractor, who must be equipped with the proper shop space and the ability to lift and transport heavy units. Since fabrication of the panels happens at the shop, a large staging area is critical to the project's success. This requires a large, organized space to receive all of the project materials (including aluminum, glass, and panels) and set up a highly organized assembly line to properly fabricate them. The assembly line process maximizes production and increases productivity.
Altered labor dynamics
From the field to the shop, unitization shifts the labor force. Although unitization saves on field labor, it also changes the dynamics of the type of labor needed for a project. A glazing contractor executing a unitized project must also have a larger, more specialized workforce with the proper training and expertise in the area of operation. Shops that pre-glaze or unitize tend to be larger than average. Unitization in a very small shop creates a 'feast or famine' condition. This is easier to smooth out as the scale of the business gets larger.
Specialized roles typically needed in a unitized shop environment include project management, computer numerical control (CNC) operators, field installation labor, and specialized engineering.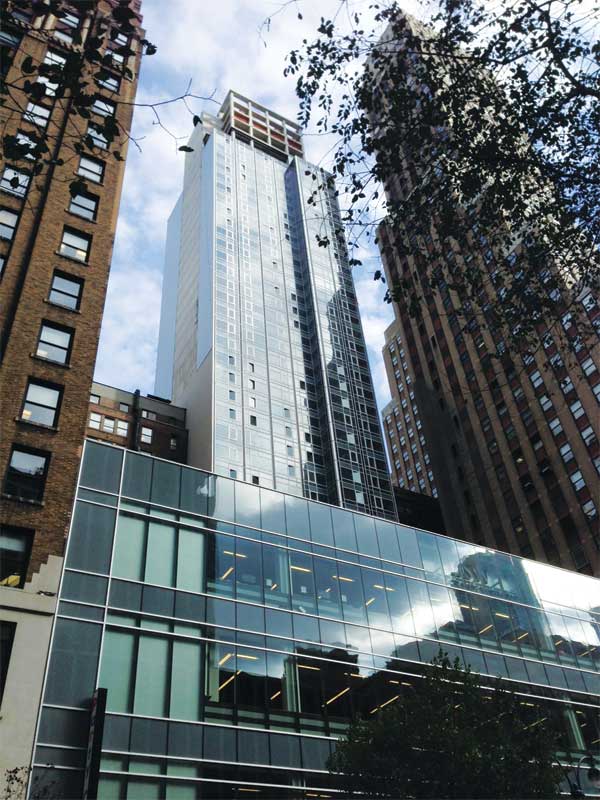 Project management
A project management team must set up the assembly line and manage fabrication, quality control, proper labeling, shipment, and installation schedule to ensure a project's success in unitized shops' highly controlled and organized assembly line environment.
CNC operators
Programming and operating CNC machinery, which is needed in a unitized shop environment, requires a higher level of expertise, and employees must be trained accordingly.
Field installation labor
Unlike stick-built, unitized projects have a reduced field crew size—typically composed of a lead field project manager or superintendent and a small installation crew.
Specialized engineering
The ability to identify critical details during the engineering stage is important in a unitized system, as many projects rely on tools such as building information modeling (BIM) to clearly see the interface of the fenestration as well as other building envelope components.
Coordination among trades and suppliers is also critical to ensure no adjustments need to be made in the field. For example, the location and sizing of the anchors is essential.