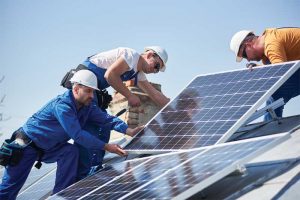 The project achieved Leadership in Energy and Environmental Design (LEED) Gold certification and incorporates abundant daylighting and operable windows, which lessens its dependence on surrounding infrastructure.
Design best practices
Design and detail all control layer components and use the red pen test (using a pen of any color to trace the control layer(s) on the drawings without lifting it off the paper) to ensure continuity. For continuous control layers:
detail transitions and penetrations at sufficient scale for clarity;
limit the use of 'similar' details and consider drawing unique and one-off conditions;
do not forget to consider building science fundamentals;
factor in constructability and sequencing of the roof system when detailing;
understand how the roof system will be used and what activities will take place on the roof and design accordingly;
review manufacturer's product and installation documents and coordinate with the specifications; and
consider retaining the services of an outside consultant to peer review project documents.
Specification best practices
Determine whether a prescriptive, performance, or combination specification is most appropriate for the project and be consistent throughout the document. Select a basis of design where applicable and coordinate with related sections, describe all system components with applicable standards and tests, understand single-source requirements for warranty and performance, and clearly define quality control, installation procedures, and owner, designer, and constructor responsibilities.
Value-engineering risks
Value engineering can happen even with diligent and conscientious designs. Common examples of value engineering include:
roof covering substitution – reduction in membrane thickness or type of membrane;
deletion of cover board or vapor retarder;
change in attachment system – adhered to mechanically attached; and
less conservative detailing such as elimination of a belt and suspenders approach.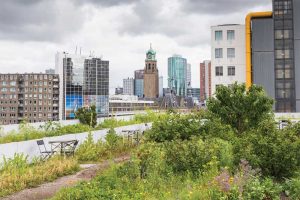 Value-engineering decisions need to be carefully considered by the design team. There is often a push to agree to cost-saving measures. Licensed professionals are well-served to consider the applicable standard of care as well as relevant industry standards when evaluating value-engineering suggestions. Risks include:
uncoordinated last-minute changes;
changes that may cost less but are not functionally equivalent;
decrease in roof system performance;
lack of coordination between disciplines;
upfront savings, but increases in life-cycle costs such as earlier system replacement or additional maintenance;
risk of future litigation related to defective design and construction; and
unintended consequences.
Mechanically attaching the roof membrane can lead to increased air infiltration and risk of condensation. Membrane billowing occurs as a result of wind-induced suctions lifting the membrane between attachment points Billowing may not be a defective condition, but it can be disconcerting to observe and increases the load on roof fasteners and the membrane. Mechanically attached systems can also lead to an increase in thermal bridging (areas of higher thermal conductivity), which lowers energy efficiency and poses possible condensation risks at the fasteners.
Conclusion
Building codes are minimum standards and generally do not consider functional recovery after disaster events. IECC requires the depiction of thermal envelope and air sealing details on construction documents. Vapor retarders at the roof are not required by code. It is best to consider climate zone and building use, and calculate temperature gradients to determine need and placement of vapor retarders. Improperly located vapor retarders can cause damage to an assembly.
Use the red pen test to ensure all control layers—moisture, air, vapor, and thermal—are designed and detailed correctly.
Resilience is about the building and the roof as well as the infrastructure serving the facility. It is no longer adequate to consider past events when designing for future hazards and storms.
Pay close attention to the roof edge design, which is often the point of initial failures. Many types of pressures act on the building and the roof, such as wind, stack effect, and mechanical ventilation.
Consider blue, green, and cool roofs to mitigate the effects of climate change. When detailing, limit airflow and associated moisture into the roof system. Locate fasteners below insulation and adhere top layers to reduce thermal bridges.
Consider the roof as a system rather than as individual components to better understand expected performance.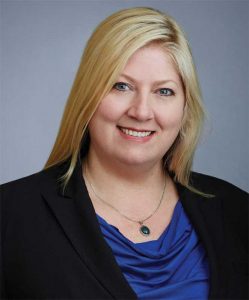 Tracy Myers, AIA, RRO, LEED AP, NCARB, is the founder of Myers Consulting. Her Southern California-based practice focuses on issues related to building enclosure performance, forensic architecture, and expert witness services. Myers has over 28 years of experience in traditional and forensic architecture, building enclosure investigation, peer review, quality assurance, building codes, and roofing design and investigation. She is a member of multiple ASTM committees on roofing, waterproofing, thermal insulation, and building performance. Myers can be reached via e-mail at tracy@myersconsultinginc.com.