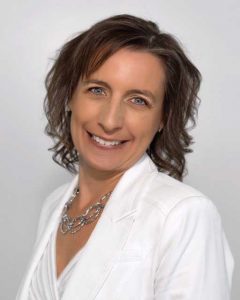 TO BE SPECIFIC
By Tracy Petrillo
CSI wants people to successfully earn certifications. Therefore, it invites you to continue—or begin—your certification journey. Hopefully, all in the AEC community continue to learn and set new goals that have a positive impact on them, both personally and professionally. One of CSI's biggest resources is its ability to offer industry-recognized credentials identifying your knowledge and dedication within the profession, so your level of expertise is clear to all. It does not matter at what stage you begin the certification journey. Whether you have entry- or mid-level experience or are a veteran in the industry, you can earn a new certification with CSI any time.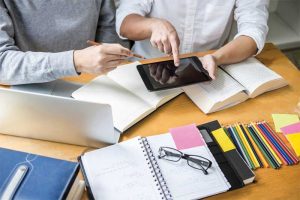 Here are three ways CSI works to help you succeed profesionally.
An important part of being successful in your career is learning, retaining, and actually applying the content, not just passing an industry exam. CSI has publications and resources to help you learn the content as well as access to peer-to-peer study groups that encourage networking and generate discussions on the practical applications of the content. Being successful at certification has many steps, including making the decision to seek a credential, mastering the content, and then passing an exam. All adults need to learn throughout their professional life, and the CSI community provides opportunities to connect with professionals who are either working toward the same credential or have earned the one you are seeking.
The Construction Documents Technology (CDT) is CSI's foundational credential. It has been around for a long time, informing best practices in construction documentation. The content for CDT is critical for learning and understanding the language of construction documents. Industrial professionals seeking CDT have backgrounds in architecture, engineering, construction, project management, and brand and company ownership, and they all strive to speak the same language. CDT requires little experience—you can learn this information early in your career, or even after decades in the industry. Regardless of your tenure, there is always something to learn about standards that can help you strengthen your reputation as a trusted, knowledgeable professional.
Finally, the big story this spring is CSI has brought back the specialty certifications—Certified Construction Contract Administrator (CCCA) and Certified Construction Specifier (CCS). Registration for all of these certifications opened on February 19, and study groups have already formed to create a community of resources to help you strengthen and demonstrate your entire understanding of the construction process, and achieve your worthy goals.
For more information, visit www.csiresources.org/certification/overview.*
* This article is adapted from a blog by this author that first appeared on the CSI website.
Tracy Petrillo is CSI's chief learning officer. She can be reached at tpetrillo@csinet.org.