The Construction Documents Technology (CDT) certification provides a comprehensive program of study for anyone seeking to enhance and demonstrate knowledge of writing, interpreting, enforcing. and managing construction documents. It is a valuable resource for project architects, contractors, contract administrators, material suppliers, and manufacturers' representatives, all of whom are realizing the advantages of being Construction Documents Technologists. Recently, on CSIresources.org, successful CDT candidates—as well as successful Certified Construction Contract Administrator (CCCA) and Certified Construction Specifier (CCS) candidates discussed their construction career goals and shared perspective on what it took to earn their respective certifications.
What prompted you to earn your CDT?
As a consulting and design firm in the water and wastewater sector, my company undertakes large and challenging municipal projects. My new role involves construction contract administration for projects that use conventional and progressive delivery methods. Having discussed with my manager available training opportunities that will equip me with the current knowledge and tools in the field, I decided to pursue CDT certification. I have already noticed the added value this certification has given me.
How do you feel earning your CDT will impact your future in the industry and perform the work you do?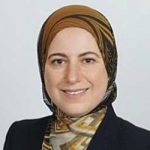 With the accelerating change in the construction industry and the desire to adopt more progressive and less conventional project delivery methods, it is important to keep up with the latest developments in the field in addition to mastering the 4 Cs in construction documentation. CSI CDT certification gives me the competitive edge in the documentation, communication, and practices in this dynamic field.
~Nuha Alfahham