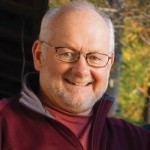 HORIZONS
Peter Davis
Builders, architects, and specifiers have always demanded excellence in themselves, their materials, contractors, and subcontractors. Design professionals find success through various ways, from word of mouth to programs such as EnergyStar or Green Globes, or by seeking professionals certified in their given fields.
The growing sprayed polyurethane foam (SPF) installation industry is a good example of designers reaching out to certified professionals. Popular in both residential and commercial construction, the material seals cracks and gaps in the building envelope, while also providing enhanced air sealing. In the field, installers apply SPF using specialized equipment to mix two liquids. Three main types of SPF exist, each with slightly different characteristics; different products allow for a customized application. In all cases, these liquids chemically react, forming foam that is sprayed on a wall, ceiling, or floor assembly. This spray-applied plastic foam adheres tightly to the framing members of a structure and provides insulating and all-sealing properties. (For more information on the basics of SPF, see Peter Davis' article, "Making Sense of Sprayed Polyurethane Foam," in the March 2014 issue of The Construction Specifier.)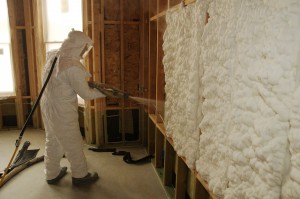 As with any material, it is important to consult a qualified contractor when specifying SPF. Qualified contractors and installers are trained—and in some cases, professionally certified—on the proper procedures to use to help keep fellow contractors, installers, and building occupants safe during SPF installation. Training programs offer courses for contractors, while certification programs require participants to demonstrate knowledge through testing of skills and abilities in field exams and/or on-the-job experience, similar to the demarcation of Certified Construction Specifier (CCS) for those who have completed that exam.
Several organizations offer such certification and training programs specifically for SPF installation. For example, the Spray Polyurethane Foam Alliance's (SPFA's)Professional Certification Program is for individuals who install and apply insulation and roofing. Certification is earned at the assistant, installer, master installer, and project manager levels. Currently, SPFA's certification is the only industry-specific certification program developed, designed, and operated in compliance with internationally recognized International Organization for Standardization (ISO) 17024, Conformity Assessment—General Requirements for Bodies Operating Certification of Persons.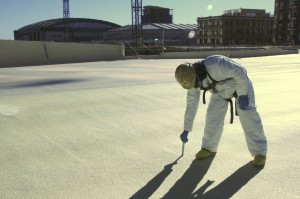 At the same time, the Air Barrier Association of America (ABAA) provides a three-day onsite training and certification on SPF for air barrier installers at specific locations across the United States. As well, the Center for the Polyurethanes Industry (CPI) offers an online SPF Chemical Health and Safety Training Program for those working with high- and low-pressure, two-component SPF. A certificate of completion is available and can be verified online for the individuals who have successfully completed the course.
Although these programs vary in focus, the shared goal is to provide individuals installing SPF with the information to enhance the professional knowledge, skills, and abilities to install SPF safely.
Specific topics often covered in training and certification programs can include:
recommended areas where SPF can be installed;
which SPF type is best suited for the job at hand;
how to designate the SPF installation area to address site safety;
how to confirm the necessary safety precautions and technical specifications are in place;
what contractors, building owners, and occupants can expect during each stage of installation; and
how to take advantage of local or federal energy efficiency tax credits or rebates related to SPF.
For example, installers who have been through a certification program will be taught how to obtain and use the proper personal protective equipment (PPE), as well as how long to keep others out of the space during and after installation, since re-entry times can vary depending on the application type and SPF applied.
These types of training programs not only arm contractors with the best available information, but they also enable them to demonstrate their expertise, and help educate specifiers, architects, and builders on the best available practices for SPF installation. They can inform the rest of the project team on SPF applications, the installation process, ventilation needs, and the best safety practices. When contractors demonstrate knowledge in these key areas by successfully completing a professional certification or training program, they can have a profound impact on the rest of the project team.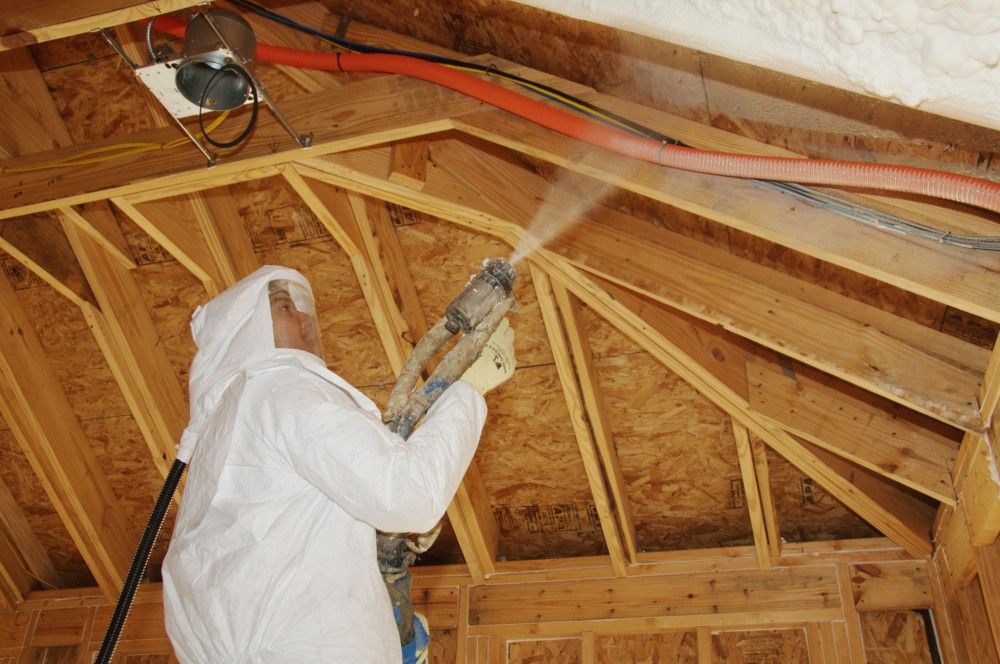 Peter Davis is chairman and CEO of Gaco Western, and chairs the Spray Foam Coalition at the Center for the Polyurethanes Industry of the American Chemistry Council. He also serves on the executive committee of the Spray Polyurethane Foam Alliance (SPFA). Davis can be reached via e-mail at pdavis@gaco.com.