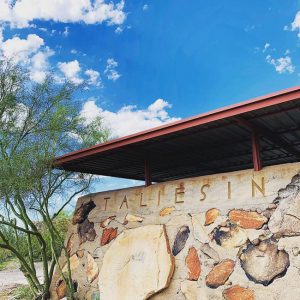 The governing board of Frank Lloyd Wright's School of Architecture at Taliesin (SOAT) has voted to reverse their January 25 decision to cease operations of both its campuses in Scottsdale, Arizona, and Spring Green, Wisconsin, in June.
The school was slated to close its doors after 88 years as it was unable to reach a financial agreement with the Frank Lloyd Wright Foundation to keep the school open.
The board cited several factors in voting for the reversal including:
● the school has the strong possibility of major funding and students from several sources;
● students, alumni, and the community have voiced their concern and wish to continue the school in very clear terms;
● the board determined it can and will ask for mediation to resolve any issues that might prevent the renewal of the memorandum of understanding (MoU); and
● the board confirmed its financial situation is such that it has long-term viability, especially in light of new support that has come forward since January of this year.
Dan Schweiker, chair of the school's board of governors, said the board is now calling on the Frank Lloyd Wright Foundation to allow the school to extend its existing agreement so it can remain open, but the foundation still retains the power to force a school closure unless an agreement is reached.
"Despite having two representatives on their board, the foundation has little information about these new income sources and programs, which remain to be vetted by the school's accreditors, its lawyers, and its own finance committee," the Frank Lloyd Wright Foundation said in a statement to the Architects Newspaper.
"The foundation believes that the timing of this most recent proposal to the school's board, the notion of which was communicated to them shortly before its January 25 decision to close, does not reflect the careful exercise of fiduciary oversight incumbent on the organization's governors. The School's announcements and lack of planning for the consequences of its earlier decision have adversely affected the lives of its employees who were terminated, generated distraction for its students from their studies and future planning, upset its alumni community, and disrupted the foundation's own important work. The board has demonstrated more concern about seeking blame for its decision to close than creating a sustainable business model for itself."
"Because of the uncertainties around the school proposal, and the lack of any direct communication from the school itself, the foundation will have no further response until the necessary evaluations by the accreditors, attorneys, and financial stewards of the school proposals are completed and brought directly to the foundation for consideration towards the renewal of the expiring memorandum of understanding," the statement added.