by Matt Odell, RCDD
Progressive healthcare organizations realize the vital role of their facilities' low-voltage information technology (IT) infrastructure and have taken a holistic view of the many systems needed. This is especially important during new construction or renovation projects to ensure nothing is compromised during the process. Inefficient design and deployment practices result in added costs and project schedule delays; they may also contribute to the creation of 'technology silos' that reduce or preclude the infrastructure's ability to support network convergence and new technologies in the future.
The healthcare industry has become one of the biggest drivers of Internet Protocol (IP) convergence, expanding beyond digital patient records and administrative needs to include critical applications such as electronic video surveillance, access control, patient monitoring, and equipment tracking. Further, these applications are only the tip of the iceberg for IP explosion—IT touches every department across the healthcare enterprise.
As a result of the proliferation of technology systems within hospitals, more extensive planning has become crucial to allow for their proper installation. Even more challenging, these systems constantly change and evolve as technology advances. This means planning must provide flexibility to allow for the quick progress of technology. Just as important to effectively support organizational goals for improved patient satisfaction scores, healthcare systems must also incorporate an innovative wireless strategy that includes a robust and scalable infrastructure and expansive, reliable wireless coverage.
While architects, specifiers, and other design construction professionals are not the end users of hospital automation systems, they must understand them to ensure the hospital is equipped with the right material transport systems. It is critical they work with the end-user to help analyze needs, evaluate designs, and address current and future workflow requirements—ensuring the installed IT infrastructure system increases efficiency and enhances the patient experience.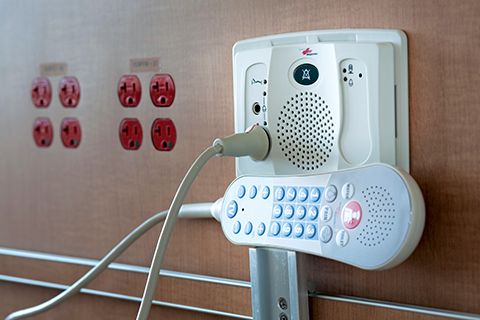 Product selection can reduce costs
During new construction or renovation, healthcare facility owners and managers face a combination of economic pressures and compressed schedules that can increase the costs of installation and retrofits. The careful selection of electrical infrastructure products has the potential to greatly benefit the entire project timeline.
The use of products and systems that have 'designed-in' productivity offer numerous benefits throughout the life of a building project. Products and integrated systems offer time savings in the design, assembly, and installation of the electrical and cabling infrastructure. Installation is simpler, so there are fewer errors and delays due to re-work. After initial construction, plug-and-play capabilities make it easy to accommodate moves, additions, and changes.
Prewired raceways
Armored cable (Type AC) and metal-clad cable (Type MC) provide a fast and efficient way of wiring both new construction and remodeling work. Their flexible metal armor provides mechanical protection of the electrical conductors while enabling them to bend around corners. The cables are pre-wired at the factory, eliminating the need to pull conductors into a raceway. Some of the key benefits for the healthcare industry are the ease of installation, the variety of profiles, capacities and fabrication options available, and the ease of making moves, additions, and changes to existing installations as the needs for services or spaces change.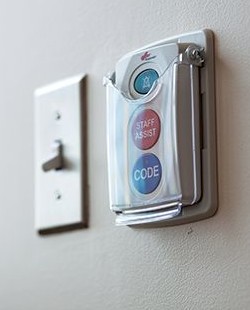 Modular wiring systems
A rapid and easily installed modular distribution system prefabricated offsite, these systems are essentially the circuit lines of a traditional scheme. They allow for a complete installation—from the pre-wired plug in distribution board (all wired internally) to the furthest point of a circuit—by simply connecting the system components together, without need for any hardwired connections. One of the key benefits of modular wiring systems is the speed of installation.
Wire-mesh cable trays with pre-assembled supports
This assembly allows for overhead or under floor cable routing and enables better airflow than solid conduit.
Pre-fabricated wiring systems
This is an easily installed modular distribution system that is more efficiently prefabricated off-site in a controlled environment. A pre-fabricated wiring system minimizes the number of hard connections that need to be made, saves time and labor, and increases efficiency. Additionally, it is a flexible system that uses factory-manufactured components that clip together and eliminate the tedious and repetitive work of installing pipe, pulling wires, cutting, stripping, and screwing wire nuts.