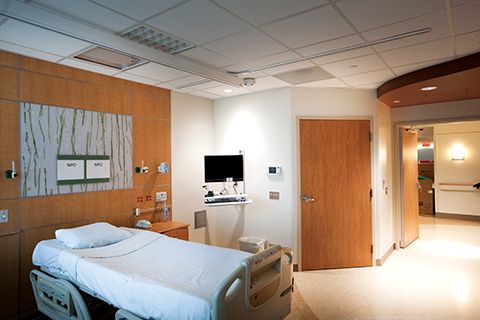 Healthcare cabling standards
There is a major challenge to install or upgrade the cable plant in a healthcare environment that is always operating, but the costs are often higher for healthcare facilities that close. In fact, the costs to re-cable a live hospital can be up to five times higher than the costs of cabling a new healthcare facility.
One of the biggest issues for infrastructure design and deployment has been the lack of consistent cabling practices in today's healthcare facilities. The impact of multiple IP technologies, combined with various integrated cabling systems, has caused the information and communications technology (ICT) industry to create consortiums of infrastructure manufacturers, healthcare IT professionals, network designers, and contractors to collaborate on creating documents for best cabling practices.
Over the last four years, these groups, through standards bodies such as the Telecommunications Industry Association (TIA) and Building Industry Consulting Service International (BICSI), have published two standard documents that provide recommendations for best cabling practices in the healthcare environment.
Cabling requirements in healthcare facilities can be much more complex than a standard commercial building or office space, which are covered by TIA 568, Commercial Building Telecommunications Cabling Standards. Consequently, TIA 1179, Healthcare Facility Telecommunications Infrastructure Standard, was created to address the unique requirements of healthcare environments, recognizing their work areas to be fundamentally different than those within a typical office facility.
Part of that standard defines and differentiates workstation densities for 11 categories found in a healthcare environment, such as operating rooms as high-density, patient services as medium, and waiting rooms as low. The TIA-1179 standard specifies cabling, topologies, and cabling distances to support a wide range of healthcare facilities and systems.
According to TIA, the telecommunications cabling specified is intended to support a wide range of clinical and non-clinical systems (e.g. radio-frequency identification [RFID], building automation systems [BAS], security management, and pharmaceutical inventory), particularly those which utilize or can utilize IP-based infrastructure. This includes standard IP-based systems as well as low-voltage systems such as lighting control, HVAC, nurse call, and access control that can be run over structured cabling.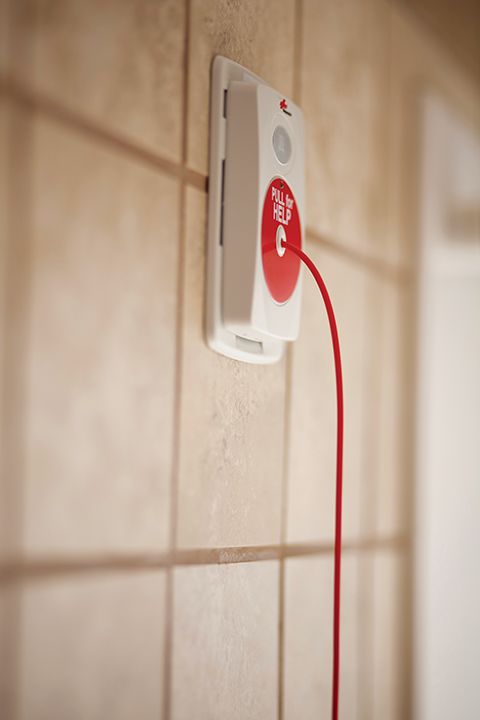 Choosing designers and integrating systems
Selecting a low-voltage systems designer should be a careful decision, but it can be done on the same basis on which other traditional design-team members such as architects, engineers, and interior designers are selected. One should:
look for companies and individuals with previous design experience and industry-recognized accreditations including registered communications distribution designers (RCDDs) for infrastructure and certified technology specialist−design (CTS−D) for audio/visual technology (ensuring
that their experience is of a similar scope to the current project);
meet with prospective low-voltage systems designers up-front to make certain they understand objectives and share the project team's values and concerns; and
ensure the company or individual is dedicated to
a successful project and will remain involved past the design process—throughout construction, and after to test these systems and train the staff on their use.
Low-voltage systems should be carefully integrated from initial design through construction to avoid an increase in project costs and scheduling challenges during installation, commissioning, and turnover. Considering all systems in a holistic approach can minimize issues and potentially solve a problem before it becomes one. Early emphasis placed on technology will help vet coordination matters up front and reduce downstream issues and increased expenses.
Healthcare organizations should consider integrating all technology scopes under one management source. This ensures all systems are being considered throughout each subcontractor's scopes of work, eliminating silos. Such an integrated approach will help to reduce challenges for both organizations and project teams. It will also provide a central point of accountability for the entire technology system.
Other advantages of utilizing a technology integrator is assurances the entire cable plant installation is a consolidated effort and can help the customer occupy their new facility quicker. Further, to address the complexities of technology-integrated design issues, a firm with highly specialized technology staff—certified electrical engineers, RCDDs, registered telecommunications project managers (RTPMs), security engineers, and wireless specialists should be selected.