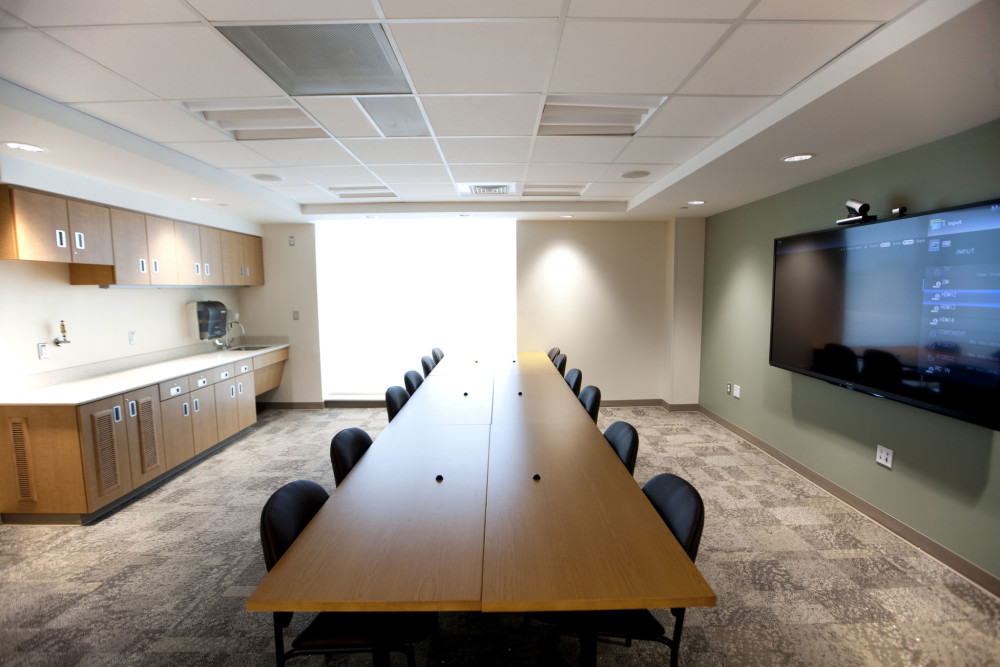 Case study: Renovations at Inova Hospital
The Inova Women's Hospital/Inova Children's Hospital (IWHICH) is the most expansive construction undertaking within Inova Health System's medical-campus' $850-million expansion in Fairfax, Virginia. When completed next year, IWHICH will be a 12-story, 61780-m2 (665,000-sf) hospital with:
308 patient rooms;
108-bassinet neonatal intensive-care unit (NICU);
eight general operating rooms (ORs);
six C-section operating rooms;
33 labor-delivery suites;
13-bed labor-delivery triage; and
48-bed high-rise prenatal unit.
Core to this construction is a new network to incorporate the many IP applications that go beyond electronic medical records (EMRs). This integration not only provides more efficient services to the patients and staff, but also consolidates network equipment, drastically saving on hardware equipment costs—for network operation budgets, this represents one of the biggest advantages of IP convergence.
The hospital network infrastructure design includes 23 intermediate distribution frame (IDF) rooms for distribution of the enterprise network and 23 physically separated 'low-voltage' IDFs for consultant/contractor-supported systems. This method helps alleviate security concerns and keeps the hospital data in compliance with the Health Insurance Portability and Accountability Act (HIPAA). The enterprise network includes telephone and administrative data, as well as biomedical engineering systems like a physiological monitor, fetal monitors, and telemetry. Some of the vendor-supported technologies in the low-voltage rooms include the nurse call system, building automation, real-time location systems, and electronic security with infant protection.
Supporting both the hospital and other structures is a standalone central utility plant (CUP) that provides all the utility controls to these buildings. It was necessary to design and install a small network and telecom room in that facility to monitor the security cameras and access control system. As such, contractors pulled 518 m (1700 ft) of 12-strand armored loose-tube optical fiber cable from the devices in CUP to an IT room located in IWHICH.
Due to the large footprint of each of the 10 main patient floors, from ground through 10 (excluding the seventh floor), there are two sets of IT and low-voltage rooms per floor to ensure no runs of twisted-pair copper distances exceeded the 100-m (328-ft) limitation. Each of the 23 IT rooms on these floors consists of three racks—one for data and voice terminations, one for physio monitoring, and one for active equipment and future expansion. The adjacent and stacked 20 rooms for other low-voltage services are the same size and contain three racks for the equipment; they are accessible to each separate service vendor.
When completed, there will be more than 914,400 m (3 million ft) of Category-6 cable—this is greater than the distance from the Fairfax campus to Philadelphia.
Conclusion
Healthcare facilities' IT infrastructure system is the building's backbone—the wiring and cabling pathways, lighting and lighting controls, and data, audio-video, and communications systems. As hospital network requirements are unique—such as the high number of outlets in operating rooms and patient rooms—network planners and administrators should look to ANSI/TIA 1179 for recommendation and advice on creating a high-performance structured cabling system. Beyond these industry standards, there remains the importance of selecting a low-voltage systems designer who is dedicated to ensuring a successful project.