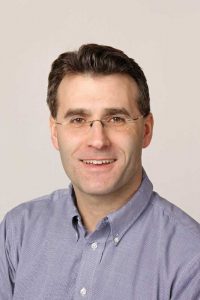 TO BE SPECIFIC
by Ken Lambert, CSI, CSL
Recently, I attended a six-hour in-person continuing education class for my state's construction supervisors' license renewal. Here are some interesting takeaways from that class.
Given the past nine months of shutdowns, endless webinars, and virtual meetings/conferences, it was refreshing to be at a location outside my home and office with other people. I felt comfortable attending this class as proper safety measures, such as masks, physically distanced learning spaces, and a limited group size, were in place. It was also more engaging than the six hours of online courses I had to take to comply with renewal regulations.
Improving diversity in construction
Sixteen of us took this class in addition to the instructor. Out of the 17 in the room, the average age was around 40. Most of the attendees were project managers, site superintendents, engineers, or foremen. Unfortunately, though women make up roughly 10 percent of the construction industry, none were present at this training. It was an important reminder to me that we still have to do a lot to increase the number of women and minorities in the construction sector, especially at the supervisory level.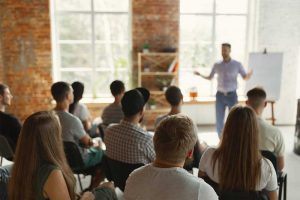 Residential construction on the rise
Anecdotally, residential contractors in Massachusetts and in southern New Hampshire are extremely busy, according to both class attendees and other industry professionals I have spoken to, including suppliers, manufacturers, and retailers. This includes remodeling, additions, and new home construction. Homebuilders in the class said their spec homes are often sold by the time they start hanging drywall, and usually over asking price.
Energy codes and green building practices
We spoke a lot about energy codes and green building practices. I went to this class a week after I attended an American Institute of Architects (AIA) webinar on the pending Massachusetts energy codes. I can say there is a major divide on this topic between the contractors/homebuilders and architects/consulting engineers. The architects did not seem to have a problem with the trend toward net-zero carbon emissions for new building and retrofits. However, contractors and home builders felt that the trend is too extreme. Some said it makes the process and installation too complicated and time-consuming, while others highlighted the additional material and labor costs. They felt the extra expenses would have to be borne by the pending homemaker as developers will not fund the additional costs.
Importance of lifelong learning
Lifelong learning is important, especially in industries like construction, design, and medicine where details and rules are constantly changing. With all the required knowledge, I think it is normal to get caught up occasionally and think, "I should probably know that." Continuing education gives us a structured time to focus on important topics and changes. This makes us better at what we do.
Note: If you have an idea or opinion you would like to share with your colleagues in the construction industry, please contact CSI content strategist Peter Kray at Pkray@csinet.org. He would love to help publish your thoughts.
Ken Lambert, CSI, CSL, has worked in the construction industry for more than 20 years as a sales engineer, licensed construction supervisor, and writer/presenter. He is also the president of the New Hampshire chapter of CSI. Lambert can be reached via e-mail at klambert@red-thread.com.