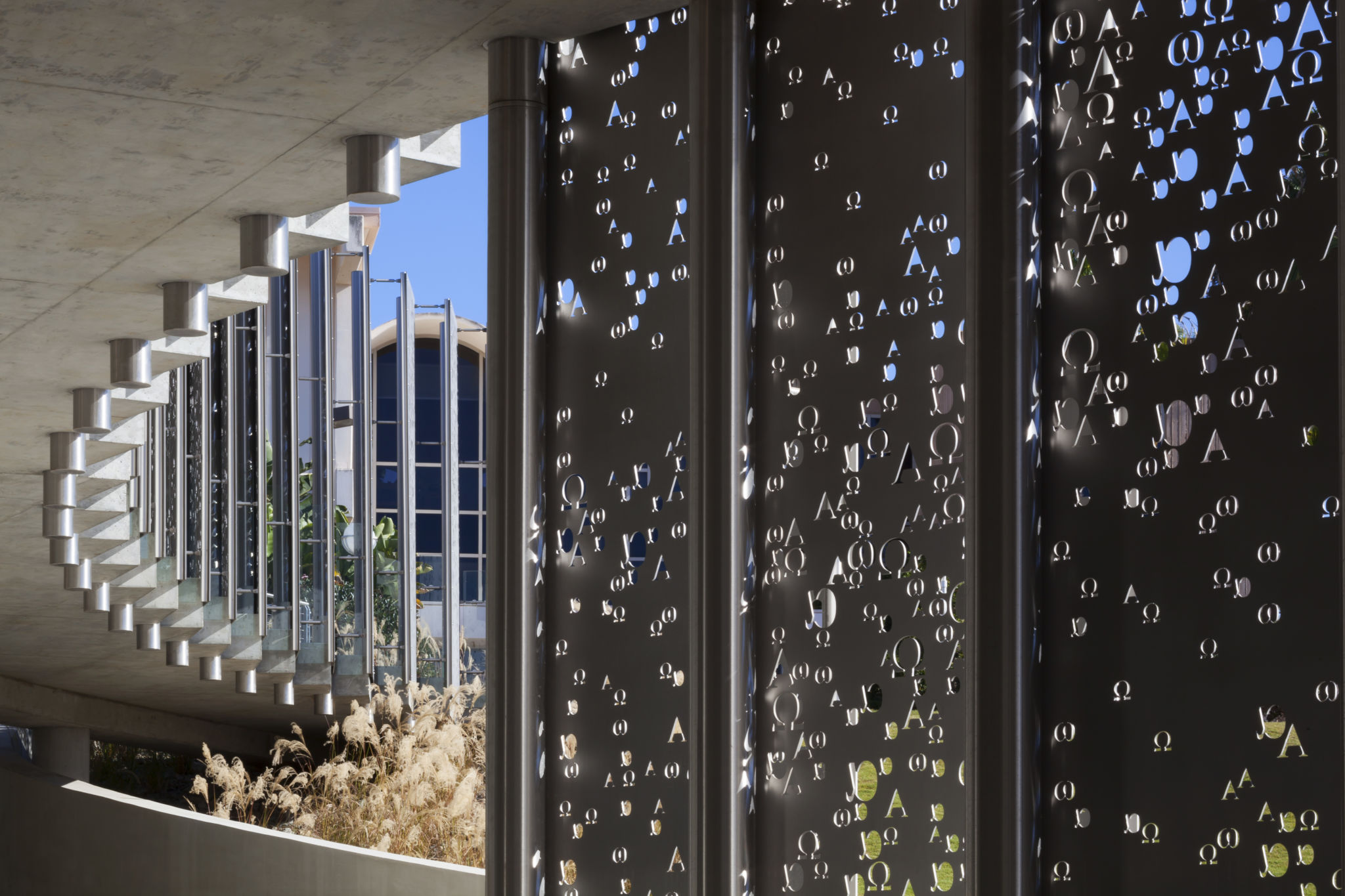 Point Loma Nazarene University (PLNU), an evangelical university in San Diego, opened its science center in 2015. Designed by Carrier Johnson + CULTURE, the Sator Science Center houses the school's acclaimed science department as well as reflecting the university's focus on faith.
The two-story, 3344-m2 (36,000-sf) facility features up-to-date technology, laboratories, and classrooms to support collaborative research and various science majors. Specifically, it includes four classrooms and 13 laboratories intended for biology, chemistry, and anatomy. It is connected to the previously existing Rohr Science Building via an elevated walkway with a patio overlooking the Pacific Ocean. An outdoor classroom is located between the two centers.
The facility incorporates perforated stainless-steel panels to help protect its floor-to-ceiling glass, which in turn shields students and faculty from excess glare and heat. It has a concrete roof, and its laser-cut metal screen helped earn it a 2016 Gold Nugget Award for Best Educational Project at the Pacific Coast Builders Conference in San Francisco.
According to the Gold Nugget Awards jury, "That screen is more than just a showpiece. The perforations create a lovely, dappled indoor-outdoor space that begins to define a series of outdoor paths that give access to the 13 cleanly designed new classrooms and lab spaces. The glazed volumes show rigorous detailing and sit lightly in the landscape, making this a standout."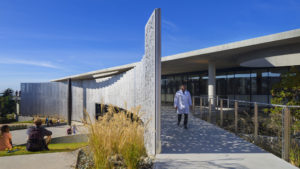 This same combination of sun and shade is what architect in charge, Ray Varela, says "echoes the qualities one finds in a cathedral space."
The center has earned positive feedback from both students and faculty, and was nominated for an Orchid Award from the San Diego Architectural Foundation in addition to the Gold Nugget Award.
The same firm has also been engaged for a campus chapel, set to open late this year. The Lyle and Grace Prescott Memorial Prayer Chapel will replace the school's existing, 50-year-old building. Its features include a canopy of carved wood—offering a similar balance of light and shade—cast-in-place concrete walls, a corten entry portico, and many tripartite elements (e.g. three windows of floor-to-ceiling glass and three individual prayer niches). The niches will implement freestanding stained-glass panels from the original chapel.