by John T. McGrath, Jr.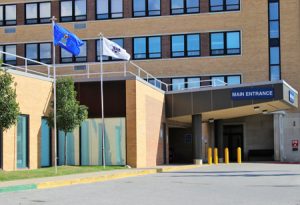 According to the Centers for Disease Control and Prevention (CDC), 1.7 million healthcare-associated infections (HAIs) occur each year in the United States, contributing to nearly 100,000 deaths. On any given day, roughly one in 25 hospital patients has HAI, costing the U.S. healthcare system billions of dollars per year.
These shocking statistics are just one reason why the prevention and reduction of HAIs is a priority for the U.S. Department of Health and Human Services (HHS). While the government and healthcare organizations are investing in research and resources to curtail the spread of HAIs, the architecture and design industry is also contributing to the fight in new ways. After all, with more than $40 billion spent annually on new hospital construction and renovations to existing facilities, building professionals have a major opportunity to create facilities that provide patients with safe, modern care.
One way to achieve this is by adopting specifications and standards to help safeguard patients from potential contaminants during renovations and construction projects. A new infection control risk assessment (ICRA) protocol ensures all projects done in healthcare facilities limit death-causing contaminants such as mold and dust. These protocols include establishing a negative pressure environment, building and sealing soft walls, controlling contaminates, and more. This assessment program is important for the building trades, specifically floorcovering installation, as it plays such a significant role in healthcare facilities. It is also critical for specifying architects and designers to not only understand ICRA, but also become trained and certified in it.
A growing risk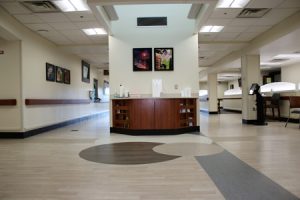 HAIs are infections patients get while receiving treatment for medical or surgical conditions. While many HAIs are preventable, thousands still die each year. It is also important to note HAIs are not limited to hospitals, but affect patients at ambulatory surgical centers, dialysis facilities, outpatient care facilities, doctors' offices, healthcare clinics, and long-term care facilities like nursing homes and rehabilitation centers.
While organizations like the CDC and HHS are working to monitor and prevent HAIs by increasing awareness and training healthcare workers, a number of contributing factors are beyond their control. For example, one of the major causes of secondary infections is cross contamination, which can occur during hospital remodels and construction projects.
The removal of ceilings, walls, flooring, etc. releases agents trapped behind dormant surfaces. If it is not handled properly, these infectious agents are transferred through HVAC systems, drafts, feet tracking, etc. to other areas of the hospital occupied by patients with compromised immune systems. As a result, hospitals and architecture/design firms are now looking for contractors and workers who have been trained to handle these situations during construction.
The role of ICRA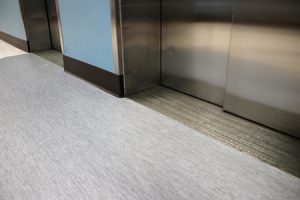 The ICRA program trains healthcare and construction professionals to ensure they are familiar with all the proper protocols and procedures. Working with greater awareness and compliance of healthcare facility infection prevention protocols is a proactive approach that directly affects patient and jobsite safety in a positive way.
The program's goal is to deliver a workforce of healthcare industry and construction-related professionals who understand why and how to protect patients, visitors, and themselves during maintenance and building projects in a healthcare environment.
ICRA was developed by the United Brotherhood of Carpenters (UBC) in direct response to an industry need to keep patients, staff, and construction crews safe. Now the International Standards and Training Alliance (INSTALL) is leveraging ICRA protocols to teach members how to contain pathogens, control airflow, protect patients, and work without disrupting adjacent operations. INSTALL members learn to classify work areas to minimize risks, understand, and adhere to ICRA protocols and communicate with a facility's ICRA team. The curriculum was developed by consulting leading construction-related infection control experts and is reviewed regularly to keep materials relevant to industry needs.
Contractors and workers performing healthcare or other occupied facility and renovation construction need to understand ICRA procedures to properly perform this work. The UBC's eight-hour ICRA training and certification program for hospital staff, designers, vendors, and all the non-carpenter trades program provides the necessary information to understand and apply ICRA procedures and examines the practical use of tools, such as containment, negative air, high-efficiency particulate air (HEPA) filtration, and work practice techniques.
The training program uses a variety of classroom activities to build on participants' experiences in construction, maintenance, renovation, demolition, or healthcare facility environments.
Additionally, a 24-hour UBC ICRA training program is available for carpenters. The training consists of 16 hours of in-class instruction and eight hours of hands-on learning in the shop. Efficiency and productivity gains can be realized by having teams with the ability to construct the necessary areas and systems correctly the first time.
These courses are critical for contractors working in the segment, as many healthcare facilities will not issue an ID badge without proving the successful completion of ICRA training. In fact, they are getting stricter on jobsite access overall, requiring everything from photo identification to extensive background checks for installers, journeymen, and contractors.