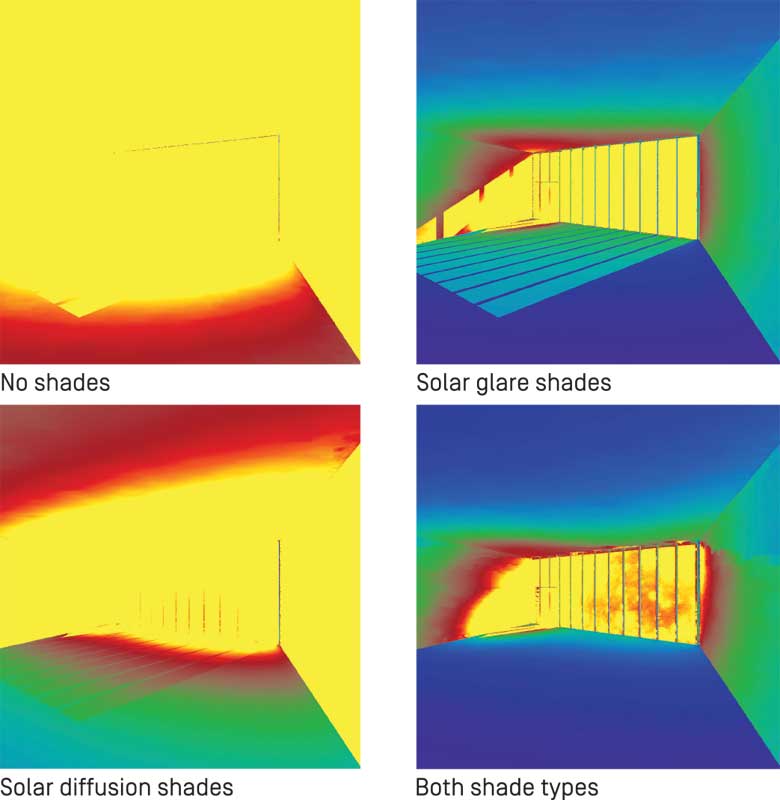 Benefits of LED lighting in museums
Museums have recently relied on tungsten halogen or incandescent lighting as the primary sources to illuminate art. This is principally due to the challenge of obtaining the high color rendering these conventional lamp types can offer—a feature not typically available through other lighting sources. During the gallery lighting design process for the Whitney Museum, light-emitting diodes (LEDs) emerged as a strong rival to conventional halogen lighting systems. LEDs offer longer lamp life, sufficient color temperature, and the high color rendering required in galleries. These lamp performance criteria were only achievable by a small number of LED products in 2010, and the design team maintained a 'wait and see' approach until they could be highly confident in the final lamp type selection.
As suitable product improvements became available from a broader roster of manufacturers, it remained critical to review LED lamp options as part of full-scale gallery mockups. Although evaluation of color metrics can help narrow down the choices, it was essential to provide mockups of light sources with similar light levels and similar paint finishes on similar artwork in test gallery conditions. There is no substitute for the human eye in spaces that have critical viewing applications.  After many months of testing and assessment of key attributes by the design team, curators, and conservators, a final determination was made to procure LED fixtures for the galleries from among a number of suitable vendors.
LED technology continues to evolve rapidly, and is now seen as a nearly inevitable source for illuminating new and existing museum galleries. However, some crucial considerations must be made.
Lamp life
LED lamps have a lifespan many times longer and life-cycle cost savings far greater than those allowed by incandescent or halogen lamps.
According to a 2011 study at the J. Paul Getty Museum in California, "the LED replacement lamp compares favorably against the incumbent 60-watt PAR38 halogen lamp, reducing power use by 83 percent and recovering the higher initial cost of the LED in year three of operation." (From the report, "Demonstration Assessment of Light-emitting Diode [LED] Retrofit Lamps," prepared in support of the U.S. Department of Energy [DOE] Solid-state Lighting Technology Demonstration Gateway Program in March 2012. It can be viewed here.)

LED lamps can last as long as 20 years with daily use of 10 hours per day (50,000 hours). Their greater cost compared with conventional lamps is anticipated to decrease over time.