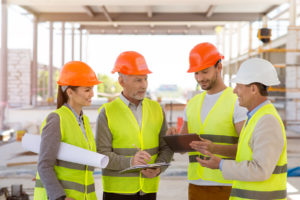 The National Institute of Building Sciences (NIBS) has released a number of updated resources building owners and design/construction professionals can use to support their work. First, the organization has launched a redesigned version of its free web portal, the Whole Building Design Guide (WBDG), making efforts to both streamline and improve its performance.
WBDG previously hosted the oldest continuously operating electronic information system in the building industry. The Construction Criteria Base, which had run since 1987, has been replaced with a new database, the Federal Facility Criteria library. This updated version offers similar information, but has added more criteria as well as options to sort documents by agency and type. Users can also 'subscribe' to receive notification of updates to specific documents.
The portal has also undergone numerous improvements, including:
a more accessible site menu;
bookmarking for account holders;
a template to make it usable with any device;
expanded search and browsing functions;
quicker loading; and
enhanced security, readability, and graphics.
People using the portal also now have the ability to browse courses and retake them every two years.
The new portal was developed after a year of work, as was another of NIBS' new resources, the National BIM Guide for Owners (NBGO). Examining building information modeling (BIM) as a means rather than an end for project delivery outcomes, this guide helps building owners develop an approach to creating project BIM requirements and documents.
It focuses on three general categories:
process;
infrastructure and standards; and
execution.
NBGO was developed based on existing BIM guides in place at various levels, and with the support of the American Society of Heating, Refrigerating, and Air-conditioning Engineers (ASHRAE), Building Owners and Managers Association International (BOMA), and the U.S. Department of Defense – Defense Health Agency.
NIBS National Council of Governments on Building Codes and Standards (NCGBCS) also recently released a white paper, "The Role of Existing Building Codes in Safely, Cost-effectively Transforming the Nation's Building Stock," which was unveiled along with NBGO at Building Innovation 2017, the organization's annual conference.
The white paper examines how existing building codes can address changes in a community and be used to ensure safety. It offers methods of promoting and adopting such codes, developing training programs for industry professionals, and dealing with enforcement, implementation, and technical challenges.
The paper can be viewed online.