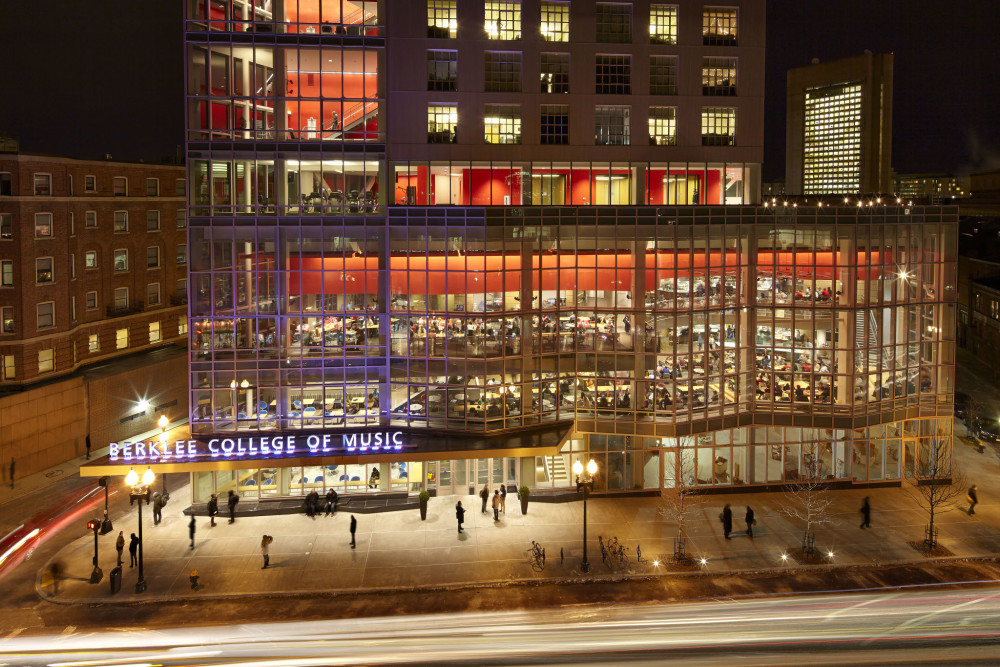 The American Institute of Architects (AIA) announced the nine schools selected for its 2015 Education Facility Design Awards.
The awards program, spearheaded by AIA's Committee on Architecture for Education (CAE), honors educational facilities the jury believes should serve as examples of high-quality places to learn that further the client's missions, goals, and educational programs while demonstrating excellence in architectural design.
One of the 'award of excellence' winners was Berklee Tower at Boston's Berklee College of Music. Designed by William Rawn Associates Architects, the 16-story building creates a center of gravity and a strong identity. It features a 12-m (40-ft) tall performance and dining hall fronting a major Boston thoroughfare, accommodations for 380 students, a fitness center, practice rooms, and a sit-above performance space. It also houses New England's largest recording studio complex two floors below grade.
The Carl Sandburg Elementary School in Kirkland, Washington, was one of the 'award of merit' winners. The designers, NAC Architecture, preserved and enhanced the park-like feel of the northwest corner of the school was crucial in the planning process. There are 70-year old Big Leaf maple trees that create outdoor learning spaces in a natural environment. The school accommodates 600 students in 'neighborhoods' of either three or four classrooms. Each neighborhood is organized around an open shared learning area, small group rooms, and teaching planning areas.
Winning the Walter Taylor Award was e3 Civic School in San Diego, designed by LPA. The central circulation provides students with more than just a travel path. The transparent connection between education and community is emphasized with the central steps and gallery space connecting two floors. Each gathering space has a quiet area and every learning cluster has a small team room. Informal environments support today's learning skills with areas for critical thinking, collaboration, and communication.
The Nueva School at Bay Meadows in San Mateo, California, won the Shirley Cooper award. Leddy Maytum Stacy Architects designed an integrated 'ecology of learning' space connecting high school students to a complex and changing world. The new campus provides a landscape of innovative educational spaces that support cross-disciplinary engagement and project-based inquiry. These spaces foster a strong community and model healthy, low-carbon living and learning.
To see all nine winners, click here.