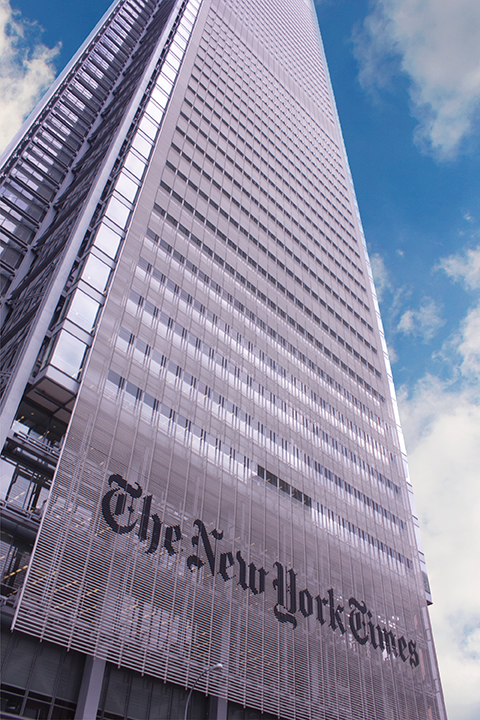 by William L. Maiman
Building owners, architects, lighting designers, and engineers must work together so a project's design can be maximized to bring in as much light without causing excessive glare or heat gain. While skylights work for a building's top floor, most of the daylight in commercial building comes through windows.
Architectural lighting design consultant Matthew Tanteri, principal of Tanteri + Associates (Austin, Texas), explained a climate analysis is conducted using typical meteorological data when creating a design.
"Two primary parameters we look at are global horizontal illumination and cloud cover," he said. "That gives us an understanding of the predominant sky condition, whether it is clear, overcast, or partly cloudy."
Once that information is available patterns of the key conditions over the day and the year is observed. This provides an understanding of the frequency and intensity of illumination values for the area. Solar angles are also studied and these directly relate to the site's latitude and the orientation of the building surfaces.
A property's location is also factored into the equation. Design teams should look at what is nearby the building—including obstructions such as other buildings or trees—as well as the structure's surrounding atmosphere.
"The surroundings can obstruct the solar path, but it is also a source of reflected light—a valuable resource, especially in dense, urban settings," Tanteri explained. "Putting location and climate information together determines what daylight is available to the site."
Daylighting analysis
If a building is already standing, how the sun and shadow plays on it will be analyzed to see if the fenestration is adequately shaded. The geospatial position of all façades will be analyzed for the desired solar penetration and to select proper shading to match existing glazing and the building's orientation, especially to the east/west orientation. The goal is to maximize the building's day-lit floor area from a half-hour after sunrise to a half-hour before sunset. The goal is to turn electric lights off as much as possible, while providing occupants with a view of the outdoor scenery, and meet and maintain expectations of visual and thermal comfort. Therefore, a key goal is also to keep shades up as often as possible, while still allowing for mitigation of glare and solar radiation.
Some systems work with predictive modeling and different sensors, including radiometers. The radiometers measure Btus and are then used in the building's immediate area to determine the clear sky or cloudy conditions requiring shades to be lowered to predetermined positions to intercept direct solar radiation or to manage excessive glare. An algorithm is used that interprets the American Society of Heating, Refrigerating, and Air-conditioning Engineers (ASHRAE) clear-sky model based on predetermined analysis of the building, it ensures the shades move to minimize solar radiation and improve occupant comfort.
From a daylighting designer's perspective, of first order are the building's siting, massing, fenestration, and orientation. Glazing selection, interior finishes, and the whole physical nature of the interior (including furnishings and the room geometry) are the next part of the equation. Following this, the lighting control system (i.e. sensors, controllers, control gear, and the intelligence linking them) must come together. Lastly, the system needs to be commissioned and verified by a third party and maintained on a periodic basis. Compliance with building codes and local laws also must be taken into consideration.
"As envelope components, windows have traditionally been prescribed energy performance parameters akin to a wall, with the most important factor being a low U-value," Tanteri said.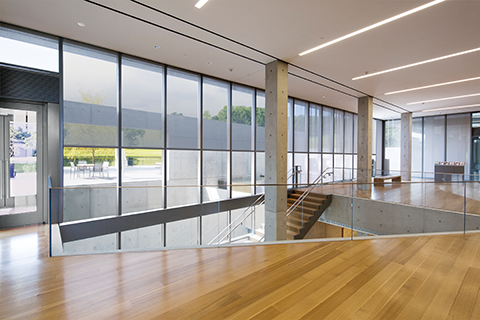 "On the light-delivery side, a window's solar heat gain coefficient (SHGC) trumps visual light transmittance (VLT), giving daylight a back seat. This conservative approach may have reduced energy exchange through the building envelope, but failed to address other critical functions of the window, namely daylight and view and all their non-energetic benefits (i.e. improved health, learning, or productivity)."
The design team and engineers associated with the building need to determine the criteria for installation of an automated shading system. Questions to consider include: Is the goal to minimize solar radiation or to maximize daylight integration? Is the entire building using automated shading or only a subtenant space?
Certainly, if the building is wired to provide sub-metering or demand-response on their power consumption, an automated shading system that reduces solar heat is desirable, as less HVAC will be needed.
While commercial office buildings of any size will gain from automated shading systems, managing glare and minimizing solar heat gain will have more impact in areas with bright sky conditions and strong sunlight. Building occupancy rates, hours of use, local utility energy rates, and Leadership in Energy and Environmental Design (LEED) certification, are some factors that must be considered when determining the return on investment (ROI) for a particular system.