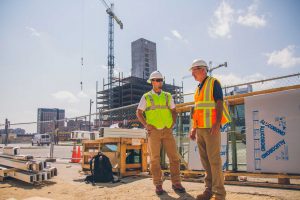 The Kansas-based manufacturer of construction chemicals, Prosoco has acquired Construction Tie Products (CTP) to expand its product offerings in the new construction and restoration masonry markets.
CTP has manufactured masonry restoration anchors and wall ties since 2005. With staff members possessing more than 30 years of masonry construction and restoration experience, CTP has marketed its system of products to architects, engineers, contractors, and owners.
CTP's operations, products, staff, and branding will continue with no interruptions in service to customers.
According to Prosoco, this acquisition gives them a more complete system to offer to mason and restoration contractors who already use its cleaners and protective treatments for restoration and new construction. Additionally, it further rounds out Prosoco's suite of products required to complete energy retrofits of existing buildings.
"Both companies promote construction of new and preservation of existing masonry buildings," said David Boyer, president of Prosoco. "This acquisition expands Prosoco's technical expertise and product offering in both market segments."
"In addition to both being family-owned, Prosoco and CTP have very similar core values," said Steve Getz, owner of CTP. "We share the same interests in building and restoring masonry structures with high-quality products. We are proud of the business that we have grown, and excited to watch it continue to thrive as it moves forward under Prosoco's leadership."