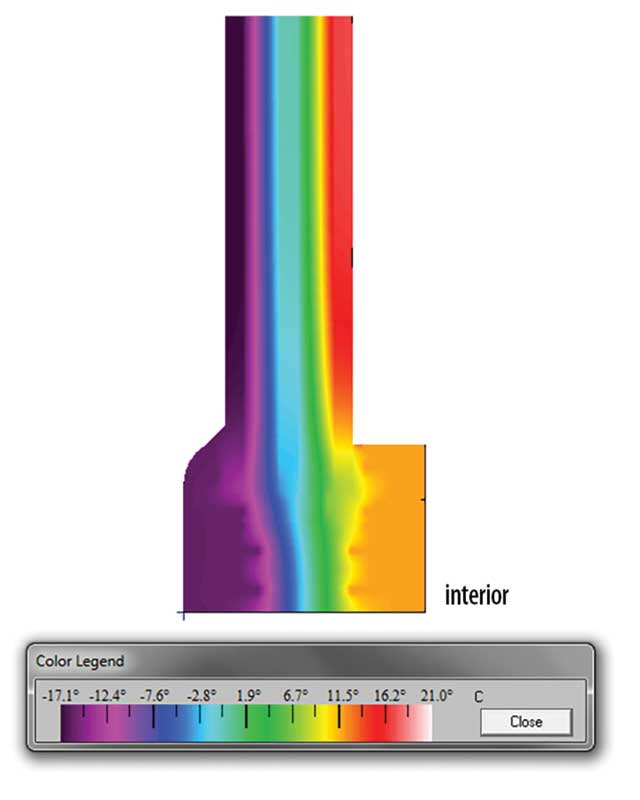 Meeting the green challenge
Two case study examples demonstrate the different ways in which aluminum can help project teams meet the green challenge.
For example, the 18-story Edith Green-Wendell Wyatt Federal Building in Portland, Oregon, received funding for renovation that required it to meet the stringent energy and water conservation requirements of the Energy Independence and Security Act (EISA). (Among other things, EISA was enacted to improve the federal government's energy performance.)
The building, built in 1974, was sheathed in a high-performance skin of shading elements and reflecting aluminum reeds and panels that bounce light and provide shade on the southwest and southeast. West-facing vertical reeds provide relief from low-angle sun without obstructing views.
The exterior renovation, and its updated equipment and systems, reduces the building's energy consumption by 55 percent compared to the original structure. The building was among the 2014 Top 10 winners named by the American Institute of Architects' Committee on the Environment (AIA COTE), and recognized as the 2016 Top 10 Plus winner as well. (This comes from the American Institute of Architects [AIA] website.)
In another example, the BAE Systems facility in Sterling Heights, Michigan, was a new construction project made up of a four-story office building and attached 5110-m2 (55,000-sf) prototyping facility. The distinctive structure features a curved and slanted aluminum and glass curtain wall, which provides a state-of-the-art custom exterior, as well as improved thermal performance. The office building was designed and constructed to meet Gold under the Leadership in Energy and Environmental Design (LEED) program. The facility reportedly uses 15 percent less energy than a conventionally designed building. (Visit www.usgbc.org/projects/bae-systems-sterling-heights-facility for more information on the project.)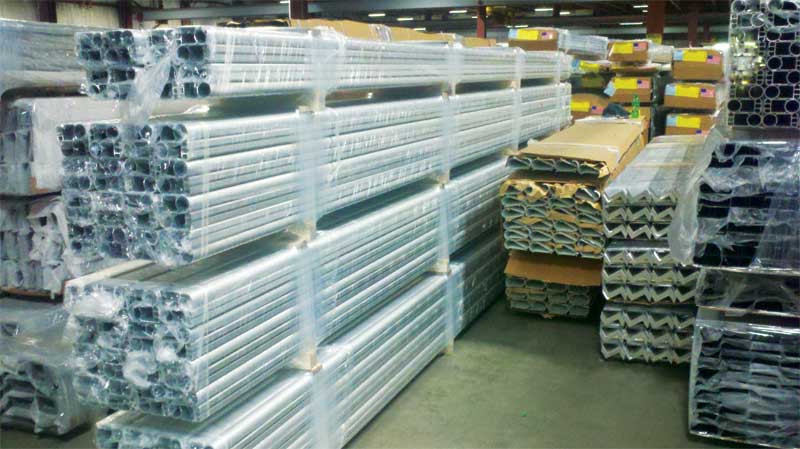 Taking the LEED
According to the U.S. Green Building Council (USGBC), buildings in the United States account for 38 percent of all CO2 emissions and 73 percent of electricity consumption. Compared to average commercial projects, LEED-certified ones consume a quarter less energy and generate 34 percent fewer greenhouse gas (GHG) emissions.
Using recycled aluminum may allow buildings to satisfy the LEED 2009 Materials and Resources credit (MRc4). This recognizes materials with a specified amount of recycled content, based on cost of the total value of materials in the project. Recycled aluminum can also help reduce energy consumption and meet the new LEED v4 criteria for protecting the health and comfort of building occupants when used to create fenestration systems that help control temperature and daylighting.
Using aluminum in construction may help garner LEED or other third-party green certification because of the material's:
recyclability (See the Aluminum Association's 2015 guide, Aluminum in Green Buildings. Visit www.aluminum.org/sustainability/aluminum-green-buildings.);
high strength-to-weight ratio, which provides
the strength to support double- and triple-pane insulating glass in aluminum fenestration systems;
efficient assembly (i.e. prefabrication of components helps minimize waste at construction sites, which potentially reduces waste and trips to the landfill);
minimal cleaning/maintenance requirements; and
opportunities to buoy energy efficiency pursuits (i.e. high-performing aluminum windows can help improve daylighting and ventilation, manage internal temperatures, and reduce acoustic transmissions—this makes energy use more efficient and surroundings more comfortable for workers, tenants, and visitors).