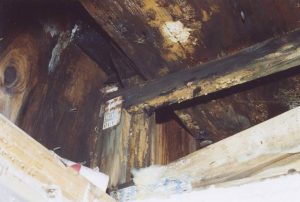 Many designers and specifiers understand controlling air, vapor, and thermal transfer helps mitigate moisture problems within the building envelope. Moisture accumulation is a performance adversary that can lead to structural deterioration, finish damage, organic growth, and reduced building longevity. However, navigating the fundamentals, code requirements, and industry trends can be complex.
As codes advance and higher performance is expected from building assemblies, the control of moisture within and through the exterior envelope is critical to the success of any project. Even when building codes are satisfied, optimal performance may not always be achieved.
A new e-book from The Construction Specifier addresses these and other challenges related to the use of air and water-resistive barriers. The newest volume in this series of free, downloadable e-books discusses topics ranging from airtightness and energy efficiency, to tapes, flashings, and building wraps.
Investigate why airtight standards for energy efficiency have created new challenges for moisture management, and the potential implications of various compliance approaches to recent code changes.
The e-book also covers trends found during the testing of tapes and flashings, particularly as they relate to adherence, durability, and the products' ability to accommodate movement.
Download the "Exploring Air and Water-resistive Barriers" e-book in two different formats—pdf or digital edition—by visiting https://www.constructionspecifier.com/ebook/typar-exploring-air-and-water-resistive-barriers-e-book/