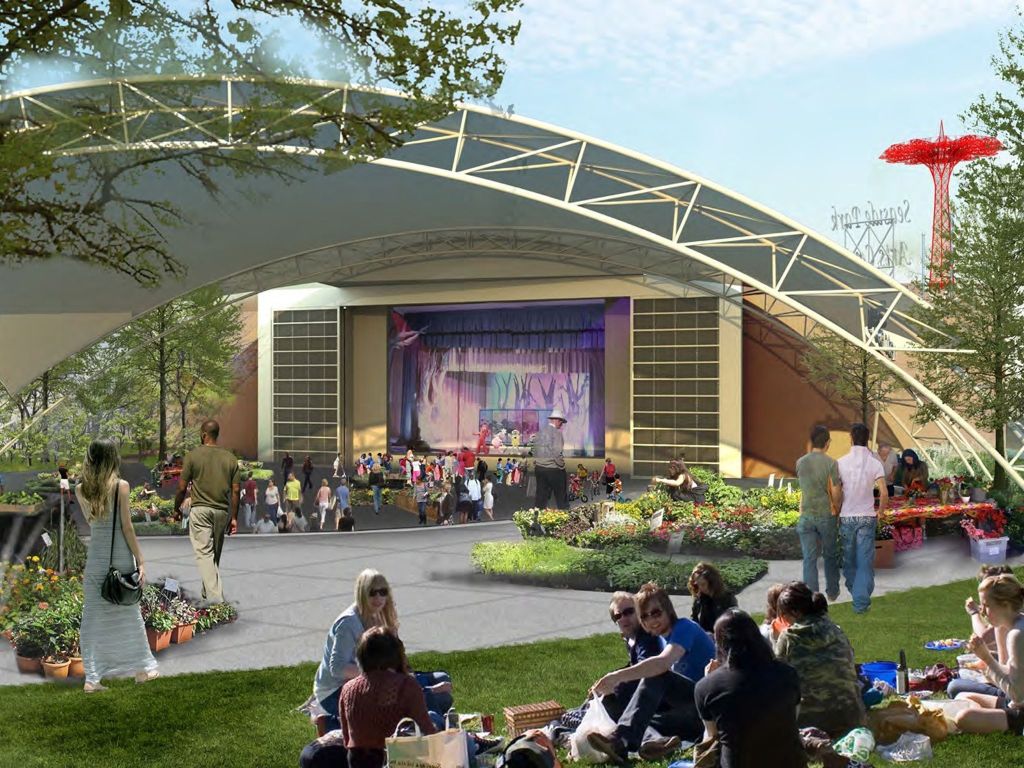 Coney Island is getting a revitalization makeover, and a 5000-seat outdoor amphitheater topped with a polyvinyl chloride (PVC) membrane roofing system is at the center of it.
Estimated at $53 million, the Seaside Park and Community Arts Center is being designed as a year-round destination.
The community-centred project includes an entertainment complex and public park housed in the empty space once home to the historic Childs Restaurant—one of the country's first eatery chains that flourished in the 1920s and 1930s.
Seaside Park Amphitheater's roof will feature approximately 3800 m2 (40,900 sf) of PVC membrane exterior and 3025 m2 (32,565 sf) of PVC membrane liner with two acoustical curtains supported by multiple structural steel arches.
The open-air amphitheater is expected to host approximately 40 concerts between May and October. The PVC roof is temporary and will be put up and taken down once a year.
"The intricate complexities of the site and its use required a seasonal structure that could be demounted during the off-season and stored onsite. Fabric solutions offer one of the few possibilities for such a condition and the PVC fabric is especially well-suited for this application," said Nic Goldsmith, senior principal of FTL Design & Engineering Studio, the project's tensile roofing consultant.
"Our design approach combined the inherent stability of two pairs of leaning arches defining smaller-scaled fabric fields that allow for demountable conditions. The clear span arches give unobstructed sightlines throughout both for the enjoyment of performances and infrastructure support for sound and lights."
Manufactured in a multitude of colors to coordinate with individual building project needs, PVC membrane can be a cost-effective alternative to traditional roofing systems. When produced in bright white, this flexible fabric membrane can reduce radiant heat gain, keeping interior temperatures cooler during warmer weather conditions.
The project is set to be completed in May 2016.