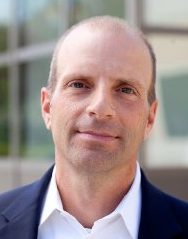 HORIZONS
Brandon Tinianov, PhD, PE, LEED AP
In the United States, buildings account for nearly 40 percent of carbon dioxide (CO2) emissions—more than the transportation or industrial sectors—and commercial and residential buildings comprise more than 70 percent of electricity use.
Increasingly, sustainability regulations and energy codes are shaping the development of modern buildings, adding pressure to the process of curbing buildings' carbon emissions. While government intervention is often perceived to stifle innovation, one needs to simply look at California's Title 24 as an example of how building policies can produce groundbreaking design strategies and building components.
In 1978, California legislators had the foresight to reform and reduce statewide building energy use. The Title 24 energy efficiency standards, which have been regularly updated since their inception, have made a considerable impact. The state has become a proving ground for technologies that have gone on to achieve mass-market success, such as light-emitting diodes (LEDs), small-scale solar, and compact fluorescent light bulbs. These and other factors have contributed to Californians using half the energy of other Americans on a per capita basis.
Title 24 is now targeting its most ambitious goal to date—net-zero energy (NZE) for all new residential construction by 2020, and all new commercial construction by 2030. Meeting these increasingly stringent standards can be a complex, expensive proposition for architects, designers, and builders, requiring these parties to be more collaborative, creative and industrious. While traditional wisdom could conclude that progressive policies like these could be detrimental to the private real estate market, there are plenty of projects and collaborations demonstrating the value of these building efficiency requirements.
One example is a ZNE reconstruction effort, dubbed the Mathilda project, in Sunnyvale, California. Built in the 1970s, the building was transformed last year from a racquetball facility into a Class B+ commercial office NZE structure that provides a blueprint for NZE and net-zero carbon building. Using an integrated package of eight emerging and mature technologies, including dynamic glass and extreme insulation/night-flushing, this project achieved a return on investment (ROI) 20 percent higher than conventional construction projects, proving the strong economic value of this approach that will help drive replication across California.
The Mathilda project provided three lessons about how our industry can thrive in a progressive policy environment.
1. Voluntarily undertake market-attractive ZNE buildings that cost less to build and rent for a premium.
While new construction is the primary focus of building efficiency policy, the Mathilda project demonstrates the immense opportunity to remake current buildings on a sustainable model and at a compelling ROI.
2. Approach sustainable building with practical economics.
While high-performance building carries steep initial construction costs, the Mathilda project's costs were significantly outweighed by the near-term benefits of reduced operating expenses, accelerated lease-up, and premium rent over the life of the occupant's lease.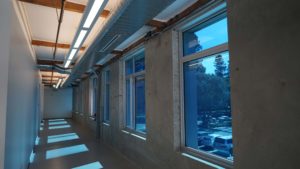 3. Take a holistic approach with energy-efficient building technologies.
ZNE strategies must be broadly replicable to achieve true scale. The Mathilda project's innovative, integrated package of building technologies are market-ready, battle-tested, and easily adopted. They include:
low-cost dynamic windows;
advanced use of skylights;
extreme envelope insulation;
night-flushing;
LED lighting;
plug-load management;
renewable power via a photovoltaics (PV) system; and
HVAC with advanced comfort controls.
While California is the undisputed leader in forward-thinking building efficiency regulations, other efforts are being made across the industry to reduce energy use, such as the Living Building Challenge, Health Product Declaration (HPD) Collaborative, and Seattle 2030 District. With respect to the International Energy Conservation Code (IECC) and American Society of Heating, Refrigerating, and Air-conditioning Engineers (ASHRAE) 189.1, Standard for the Design of High-performance Green Buildings, there are also early signs of progress in the national energy code and NZE roadmaps at the city level across the country.
As an industry, it is our duty to ensure we take an environmentally responsible approach to the built environment. While some may object to the government imposing energy standards on construction, the Mathilda project shows going green can not only be a cost-effective undertaking, but also a profitable one.
Brandon Tinianov, PhD, PE, LEED AP, is the senior director of business development at View, and an expert in energy efficiency and building sciences. His 20 years of experience in the construction industry (including ASTM and ISO development) span various materials and systems including insulation, wallboard, glazing, and software controls. Tinianov serves on the U.S. Green Building Council (USGBC) Advisory Council and as an expert in the California Technical Forum (Cal TF). An accomplished inventor, he has been issued 26 patents, with more than 20 pending.