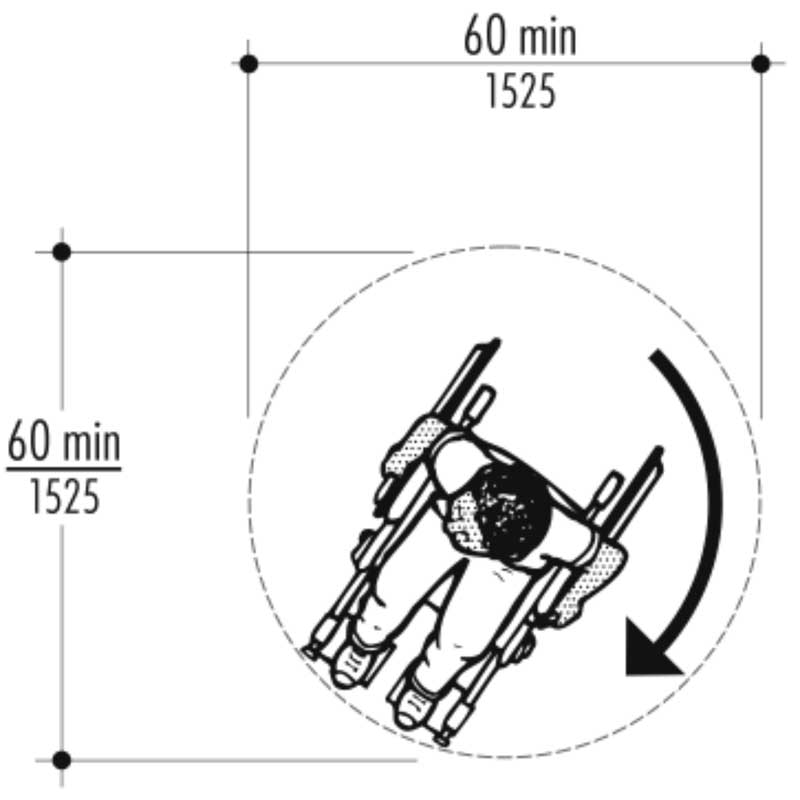 Privacy procedures
Due to heightened awareness of the needs of the general public and transgender individuals, increased privacy is required to serve growing and diverse demographic groups. Privacy can help improve the restroom experience for nursing mothers, incontinent seniors, diabetics who need insulin injections, and individuals who value privacy for added peace of mind. Currently, 24 states require public restrooms to feature private spaces separated by doors, curtains, or walls, and 45 states allow breastfeeding in all public and private locations.
To provide the utmost privacy, single-compartment restrooms are preferable over multiple-compartment facilities. This benefits multiple groups, including individuals with paruresis (also known as 'shy bladder') and the transgender community.
Additionally, a legal movement gaining traction in the U.S. aims to make male and female public restroom spaces more equitable. The first Restroom Equity Act was passed in California in 1989, and since then, public demand has resulted in the passing of additional restroom parity laws. Now, the International Building Code (IBC) requires a two-to-one ratio of female-to-male facilities, which applies to toilet and urinal counts.
Improved equity can be achieved through providing gender-neutral toilets complemented by handwashing areas for use by both men and women, as well as dedicated rooms to accommodate baby-changing and nursing needs.
Efforts to achieve increased privacy can also include redesigning traditional toilet partition systems, which today offer a range of privacy options. For instance, maximum-height doors and panels are typically 1829 mm (72 in.), reaching from near the floor to the top rails. Overlapping, interlocking, and gap-free doors and stiles can eliminate or significantly reduce sight lines—typically the biggest complaint regarding toilet partitions. Also, self-closing door hinges are engineered to close automatically and prevent doors from swinging open accidentally.
Additional restroom privacy features may include ceiling-mounted curtains to separate areas for nursing mothers and elderly persons with specific healthcare needs, as well as seating for seniors and caregivers awaiting their companions.
Accessibility, ADA, and bariatric needs
True multigenerational design must be fully compliant with ADA. Specifiers should pay special attention the 2010 ADA Standards for Accessible Design, particularly when designing for multiple users and families or for mobility equipment like wheelchairs, scooters, crutches, and walkers. These accommodations cater to:
individuals with stability and balance issues;
children or adults who are short or tall;
large or heavy people with injuries or health problems;
the elderly;
individuals who need assistance in the restroom; and
parents/guardians with infants.
Entrances, passageways, and turning radiuses
Restrooms in buildings open to the public, as well as state and local government facilities, should include accessible entrance approaches, minimum numbers of compliant toilet compartments, and minimum clear floor area to accommodate a wheelchair of at least 760 x 1220 mm (30 x 48 in.).
Multigenerational design must also include wider doorways and an expanded turning radius—however, ADA code minimums may not be enough to meet the needs of some users, particularly in high-traffic restrooms. At minimum, turning spaces may be either a 1525-mm (60-in.) circular space or a T-shaped turning space within a 1525-mm square, with arms and base minimum 915 mm (36 in.) wide.
Proper door locations and opening directions, mounting heights and projections, and designs for fixtures and hardware must also adhere to ADA standards. It is critical to exceed code minimums for additional space at entryways, between compartments and sinks, and other areas where people might gather. It is good practice to avoid designing and building to the dimensional specifications in accessibility standards, as doing so places the design, construction, and ownership teams at risk of non-compliance and liability.