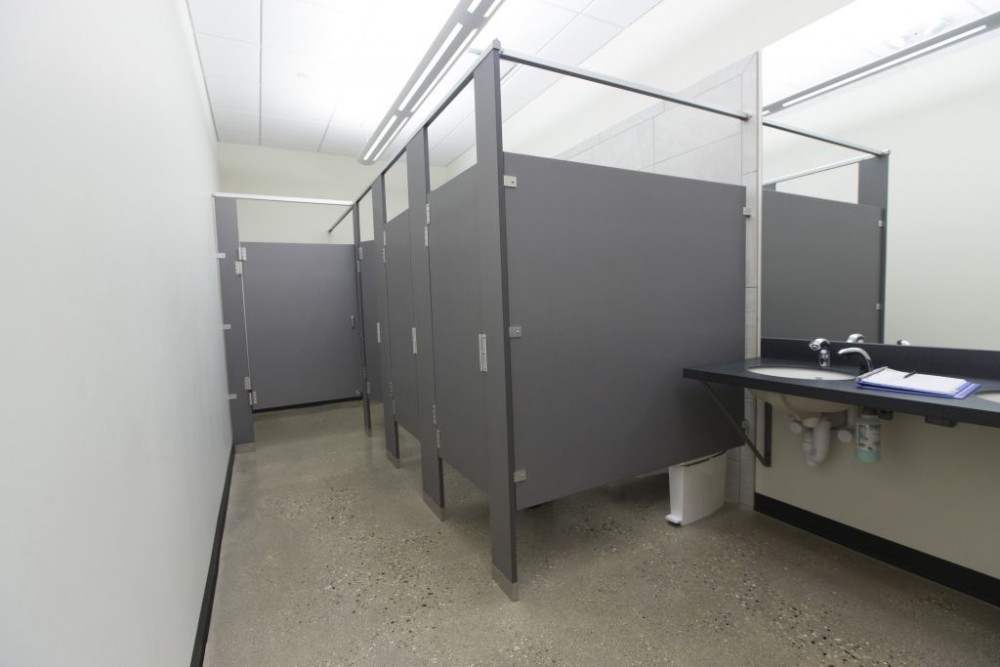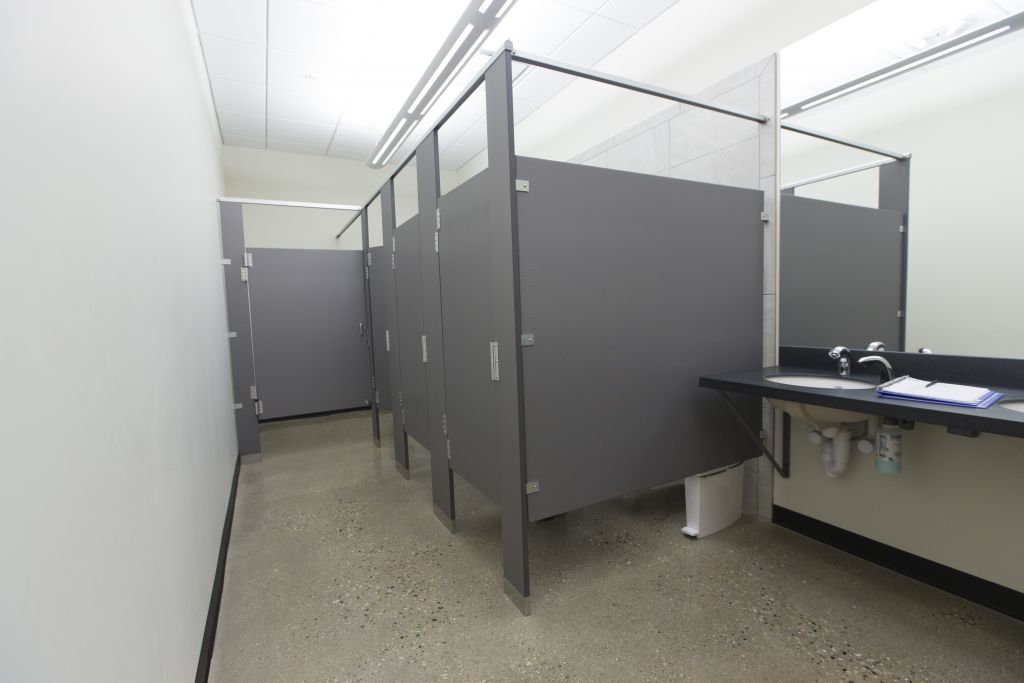 by David Casal
Lake Forest Academy (Lake Forest, Illinois) is one of the country's most renowned boarding schools, and as its population grew so did the need for new dormitories and additional facilities. Established in 1857 as a boys' preparatory department of the former Lind University, the addition of the girl's preparatory department came in 1869—currently, there are 425 students in grades nine through 12.
In the 1950s the school expanded its campus by adding more than 10 common areas, dormitories, and sporting facilities. The Science Center, the newest addition to the 40,412-m2 (435,000-sf) campus, was completed in August 2013.
Kelly Mede, director of facilities, and her team had the opportunity to specify the building materials from the ground up.
"Since this was a Science Center, our goal was to create a learning environment that was clean and modern-looking," said Mede. "The plan was to have natural stone, concrete, and steel/chrome accents throughout the structure, as well as an atrium in the center."
Selection of the bathroom partitions for the new Science Center was easy—Mede knew exactly what had worked in other buildings.
"We've done several renovations here on the campus and for the bathroom partitions, we had started to move away from traditional metal to high-density polyethylene (HDPE), a material that is much more durable and easier to maintain," said Mede, who oversees the repairs and maintenance of all campus buildings. "The metal partitions had rust problems and required a lot of maintenance. Hinges need to be replaced frequently and the partitions peeled so they often required repainting."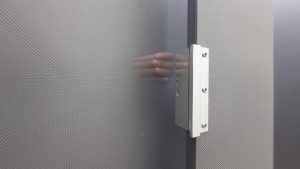 Solid plastic bathroom partitions were specified because they were found to be durable and could alleviate many maintenance and cleanliness issues associated with the metal partitions. Constructed from premium HDPE, the partitions also offer a sustainable solution for restroom stalls.
Mede suggested of the continued use of the partitions with the building committee; it concurred, choosing a stainless steel color. The texture has a pattern of raised dots with a ridged texture and, even though they are manufactured of solid plastic, the partitions feature a bold, metallic look without the high cost of stainless steel. Seven partitions were furnished and installed in the Science Center—three in the men's bathroom and four in the women's bathroom.
"The key to this project was finding an alternative to expensive stainless steel restroom partitions. The color and texture look just like stainless steel and is perfect for the contemporary design of the new Science Center," said Mede. "Their sleek, modern look is exactly what we were going for."
Cleaning can be a problem with wood or metal partitions, especially with mars in surfaces that can harbor bacteria or are prone to graffiti. That is why HDPE designed to look like metallic or wood finishes are becoming popular, both by aesthetic-minded designers and maintenance managers who oversee cleaning staff. The specified finish offers an additional layer of protection against scratching, markers, and other forms of vandalism.
From a cleanliness point-of-view, the partitions provide the academy with another substantial benefit—the non-porous surface of HDPE is naturally resistant to bacteria, odors, mold, and mildew. From drinking fountains, water faucets, or computer keyboards, schools can be a hotbed for germs; avoiding them is nearly impossible. HDPE does not retain germs and the surface is easy to clean. Graffiti also wipes off easily with most non-abrasive cleaners. The partitions can be power-washed and steam-cleaned without the worry of rust.
According to Mede, the partitions have proven to be low-maintenance.
"We've had virtually no maintenance issues in any of the restroom stalls and they look as good today as when we first installed them," she explained. We simply wash them down from time to time and they look virtually brand new after almost a year of use."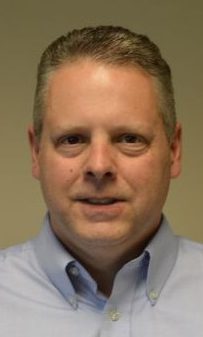 David Casal is the director of sales and marketing for Scranton Products, a North American manufacturer of HDPE partitions, lockers, vanity tops, and shower stalls. He leads an international team of sales and marketing professionals that work closely with the architectural and end user communities to use and understand the advantages of HDPE materials. Casal can be contacted by e-mail at dcasal@scrantonproducts.com.