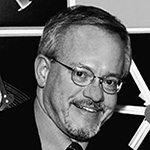 INSIDE CSI
George T. Middleton, CSI, AIA, LEED AP, GGP
As product sustainability information becomes more important to design professionals, suppliers are under increasing pressure to communicate their products' green features. To compound this challenge, since 'sustainability' means different things to different people, there is no single standard for measuring it. So, how should design professionals identify the best building product for projects? How and where can product suppliers communicate sustainability features? The industry needs a format to organize and manage the large amount of sustainability-related product data available to practitioners and producers alike.
Despite the relatively slow growth in domestic construction over the last few years, green building projects continue to be a popular choice in both the public and private sectors. Certification and assessment systems like the U.S. Green Building Council's (USGBC's) Leadership in Energy and Environmental Design (LEED), Green Building Initiative's Green Globes, and International Living Future Institute's Living Building Challenge help determine the degree to which buildings can be designed to perform better in terms of energy consumption, water use, site utilization, indoor air quality (IAQ), and other measures.
However, building design is not the sole determinant of sustainability. Since the products implemented must also be considered, it is important architects and specifiers understand the choices they make. At the same time, suppliers must be able to respond by clearly describing the salient features of their products. Recognizing how confusing this can be for both parties, CSI has applied its industry experience to develop a solution.
CSI has always emphasized the four Cs: clear, concise, correct, and complete. The approach to assembling and distributing product sustainability information is no different. GreenFormat is an organizing tool developed by CSI to communicate the sustainability features of building products.
Since its 2006 release at USGBC's Greenbuild Expo, GreenFormat has undergone numerous updates, transitioning from a website simply listing products to a comprehensive information-formatting tool. In its current form, it is designed to organize and structure product sustainability data in a manner consistent with other CSI formats, such as MasterFormat, SectionFormat, and UniFormat.
The GreenFormat Task Team—a collaborative effort of design and product manufacturer professionals—has modified the resource's structure into nine specific categories to simplify the process of organizing production information. The first three categories are:
1. Product General Information.
2. Product Details.
3. Product Lifecycle.
These allow suppliers and manufacturers to identify information specific to their product. Categories 4, 5, and 6 are presently reserved for future expansion. The last three categories are:
7. Manufacturer Sustainability Policies.
8. Manufacturer Support Documentation.
9. Manufacturer Certification.
These focus on information about the manufacturer, which may include its environmental policies, third- and second-party certifications, and lifecycle assessment initiatives. The systematic approach provides suppliers with a way to communicate their product's sustainability features, allowing design professionals to make informed decisions.
CSI and the GreenFormat Task Team are currently working on GreenFormat v2.0, with a period of review and commentary from stakeholders and implementation of revisions planned for May publication. Further GreenFormat development will be supplemented with education programs and interactive webinars for design professionals and suppliers. For more on how to organize your sustainable product information, please contact Christopher Gummo at cgummo@csinet.org.
George T. Middleton, CSI, AIA, LEED AP, GGP, is the president of George Middleton & Associates, a construction industry consulting firm based in the Chicago area. His work is focused primarily on the technical, marketing, and training needs of building product manufacturers, industry trade associations, and publishers. Middleton is a licensed architect, a member of American Institute of Architects (AIA) and CSI, and an accredited professional under the U.S. Green Building Council (USGBC) and the Green Building Initiative. He serves on CSI's GreenFormat Maintenance Task Team. Middleton can be reached at gtmgtm315@gmail.com.