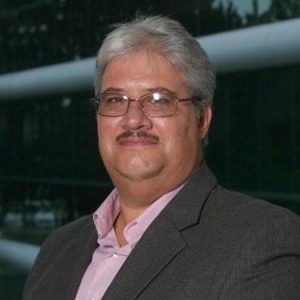 Congratulations to Steven D. Marino for winning The Construction Specifier 2020 Article of the Year Award for the article "Breaking it Down: Keys to Diagnosing Glass Breakage in Buildings," published in the July 2019 issue.
The Construction Specifier Article of the Year Award is presented to the author(s) of an original article published in the magazine during the current fiscal year. Individual articles are nominated by The Construction Specifier magazine editorial staff and judged by The Specifier's editorial advisory board.
Congratulations also go out to the 2020 Class of Fellows and all the 2020 CSI Award Winners. All recipients will be honored during the virtual CSI Honors and Awards Ceremony to be held on November 5 from 3 to 4:30 p.m. Click here to register for the event.
Here is a full list of this year's winners.
Distinguished Membership
Distinguished Membership is the most prestigious honor of the institute. It is conferred on individuals who have performed distinguished services to the construction industry in fields of activity related to the purposes of the institute.
Fellowship
Fellows of the institute are chosen by their peers. Nominees must maintain membership for not less than five years and have notably contributed to the advancement of construction technology, the improvement of construction specifications, education, or by service to the institute.
Distinguished Service Award
Awarded for notable and significant contributions at the chapter, region, or institute level that has furthered the mission of CSI, its standing in the industry, or its image to the public.
Robert P. Brosseau Award for the Advancement of CSI
Awarded to CSI members who have been recognized by peers as leaders focused on education and the training and mentoring of students and emerging professionals.
Michael G. Young, FCSI, CCCA;
Susan Bliss, CSI, CCS, CDT,CCCA; and
Jon Lattin, CSI, CDT, CCPR.
Outstanding Contribution Award
Presented to a CSI member, chapter, region, or group that has made commendable contributions that furthers the influence of CSI in the local construction industry; or that increases the visibility of CSI in the local construction industry; or that provides a value-added service to the chapter, region, or institute.
Cory Robbins, CSI; and
Daniel Hargreaves, FCSI, CDT, AIA.
Organizational Certificate of Appreciation
Presented to a firm, organization, or association who, in the opinion of their peers, has provided one of the following: Exceptional accomplishments that bring CSI to the forefront of the construction industry in their respective arenas; or promotes one of tenants of CSI; or working with the local chapter, region, or institute to assist with their operations that provide a value-added service.
Innovation in Construction Award
Presented to an individual or team who, in the opinion of their peers, innovatively developed or discovered new uses for materials, methods, technology, or project delivery systems.
CSI Chicago Chapter's Remote Learning Library; and
Conspectus, Inc.
Communicator of the Year Award
The Communicator of the Year Award is presented to the individual who is shown to communicate at the Institute Level through the "Communities" system. The Award is presented to the individual who provides not only a high volume of interactions but also provides content that is thought-provoking, informative, or instructional. Pure volume is not a key component of this award.
Kevin O'Beirne, FCIS, CCS, CCCA, CDT
Communication Award
Presented to a chapter, region, or organization which has implemented a comprehensive communications program, inclusive of multiple types of communications programs.
the Memphis Chapter of CSI;
Grand Rapids Chapter;
CSINext Chapter;
CSI Chicago Chapter; and
Robert J. Bailey, CSI, CCS, AIA.
Outstanding Chapter Commendation
This award is presented to a chartered Chapter that meets the designated pre-requisite core criteria and has provided the required supplemental data.
Akron-Canton;
Baltimore;
Boston;
Central Pennsylvania;
Charlotte;
Chattanooga;
Chicago;
Columbus;
CSINext;
Dallas;
Denver;
Ft. Worth;
Grand Rapids;
Greater Lehigh Valley;
Indianapolis;
Kansas City;
Knoxville;
Little Rock;
Maine;
Memphis;
Metro New York;
Minneapolis-St. Paul;
Mississippi;
Mt. Rainier;
Nashville;
New Jersey;
Phoenix;
Portland;
Puget Sound;
Raleigh Durham; and
Southwest Missouri.
Thank you to the 2020 Awards Committee for their hard work: Chair Jack Morgan, FCSI, CCS, CDT, CCCA, AIA; Alan Itzkowitz, FCSI, CCS, CDT, CCCA, AIA; Erica Kennedy, CSI-EP, CDT, AIA; Cherise Lakeside, FCSI, CDT; and Jeremy Olsen, CSI, CCS, CDT, CCCA, AIA.
Click here for more information.