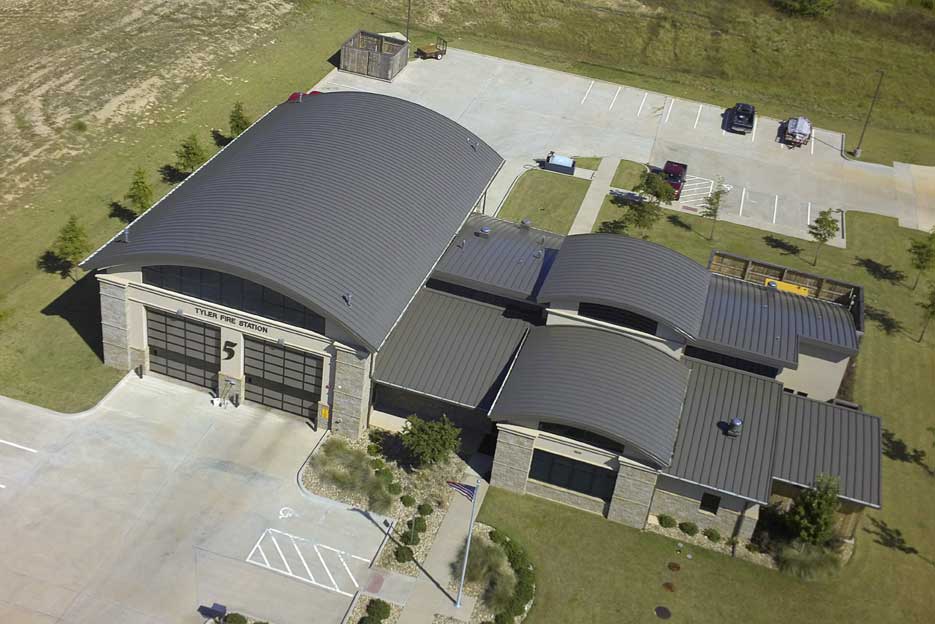 With a population of roughly 100,000 people, the growing city of Tyler, Texas, is located about halfway between Dallas and the Louisiana border. Home to four colleges/universities and two regional hospital systems, Tyler is regarded in the area as a hub for education and technology. The city's emergency services include 10 fire stations, divided into two main districts.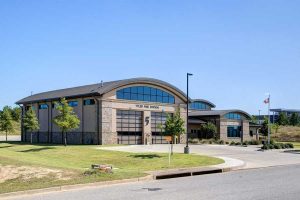 Serving District One, Tyler Fire Station #5 was constructed in 2015 on a highly visible lot in the city's southwest area. While the facility's first priority was functionality, its conspicuous location demanded it also be aesthetically appealing.
Architects from Lochner BWR Division selected a metal roof to top off the $1.8-million station. Recognized as both a durable and attractive option, metal roofs are also touted for their low maintenance and added ability to lower cooling costs. Further, when compared to their counterparts, metal roofs put less weight on a building, which eases stress on the wall structure.
To complement the 824-m2 (8865-sf) building's brick and stone walls, specifiers opted for a curved metal roof, comprised of 1300 m2 (14,000 sf) of vertical leg standing seam panels, which were then topped with a 70 percent polyvinylidene fluoride (PVDF) liquid coating system. The coating increased the roof's overall functionality, offering additional resistance to ultraviolet (UV) rays, chalking, and fading, as well as improved color retention.
The panels were curved onsite by the product manufacturer before being lifted into place via a custom-made hoist. Once in place, the eight-person installation team clipped and seamed the panels in standard fashion. The roof was complete in a little less than four weeks.