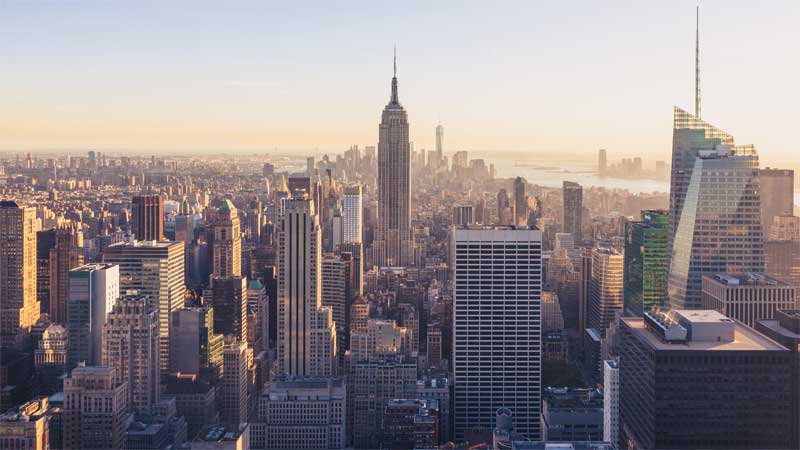 by John Engle
Blue-roof implementation is on the rise in the United States and, indeed, around the world. First conceived in 2008, these ROOF assemblies have proved to be an emerging technology that changes the game in densely populated, urban areas like San Francisco, Philadelphia, and New York—all large cities with high amounts of impervious surface. (For more on this background, see the online article, "One Roof, Two Roofs, Green Roofs, Blue Roofs.") What exactly is a blue roof, however, and why should one be specified?
In many ways, the New York City Department of Environmental Protection (NYDEP) led the advancement of blue roofs through a concerted and widespread implementation of the technology. Recognizing the environmental challenges posed by impervious surfaces, NYDEP began to proactively test blue-roof concepts in 2010. The pilot project continues to test both blue and green (i.e. vegetated) technologies on rooftops such as that of PS 118, an elementary school in Queens.
The initiative takes advantage of the unused area on existing school and municipal rooftops to help collect and distribute excess stormwater through both passive and active rainwater collection techniques. As rooftop hard surfaces account for approximately 10 to 20 percent of Manhattan's overall built surface area, these projects take underutilized portions of the city rooftops and employ them for a better purpose. In some cases, they use a series of modified recycled plastic trays, held in place with ballast alone, to produce an astonishing 45 percent reduction in roof runoff during rainfall events. (See the 2014 Roofing Magazine article, "From Green to Blue: Making Roof Systems Sustainable in Urban Environments," by Steven Roy, LEED AP, Marcus Quigley, PE, CPESC, D. WRE, and Chuck Raymond, CPSM. View it online here.)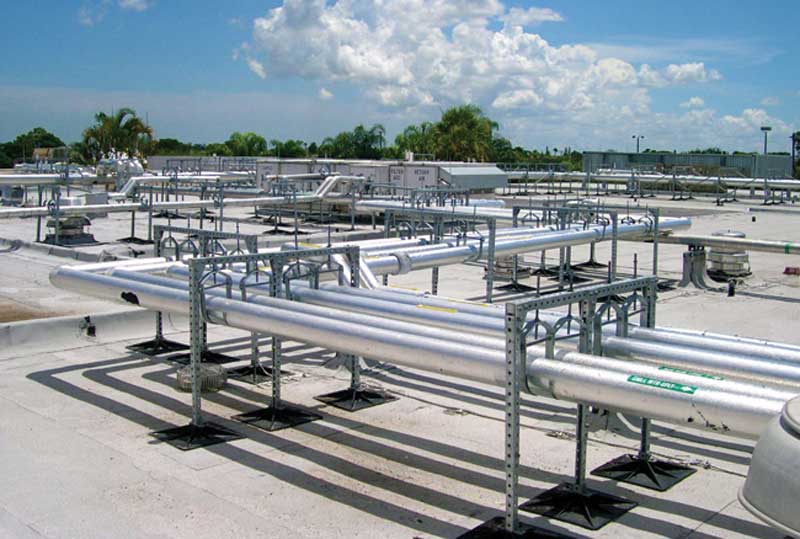 Using a variety of active and passive water collection methods and techniques, the work is considered to be at the forefront of blue-roof testing. In 2015, New York City renewed its commitment to sustainability with the One NYC initiative—an extensive measure to create sustainable rooftops all over the city and an example of how blue-roof technology will be a central part of sustainability in cities in the future.
Around the globe, parallel efforts are similarly taking shape to try to offset the host of issues being created by impervious surfaces. In 2012, a British-led project by the Imperial College of London called the Blue Green Dream (BGD)—an initiative part of the wider European Union Climate Knowledge and Innovation Community (KIC)—began an ambitious project to introduce blue and green roofs across London and the European continent.
Challenges with combined sewer systems
In the United States, urban areas prone to stormwater issues often have not only high amounts of impervious surface, but also what is known as a 'combined sewer'—a single system handling both sewage and stormwater simultaneously. (For more on combined sewer overflows, visit the U.S. Environmental Protection Agency (EPA) page.) As even small amounts of rain can overtax these kinds of systems, combined sewers can easily send untreated sewage into streams, rivers, and lakes. New York City, having mostly a combined sewer system, can actually experience stormwater overflow issues with as little as 12 mm (½ in.) of cumulative precipitation.
Combining the two systems makes the cost of building the infrastructure cheaper upfront, but at a high cost to the health of our watersheds. According to some sources, there are more than 800 communities in the United States using this combined system, or about 40 million people (concentrated in the Northeast and Pacific Northwest). New York City offers an attractive grant program for private property owners in the city's combined sewer areas. The minimum requirement is to manage 50 mm (1 in.) of stormwater runoff from the contributing impervious area. Previous recipients include the Brooklyn Navy Yard and the New York Restoration Project in the Gowanus Canal watershed.