Top 10 states for LEED: Who made the list?
by Samantha Ashenhurst | February 13, 2018 4:24 pm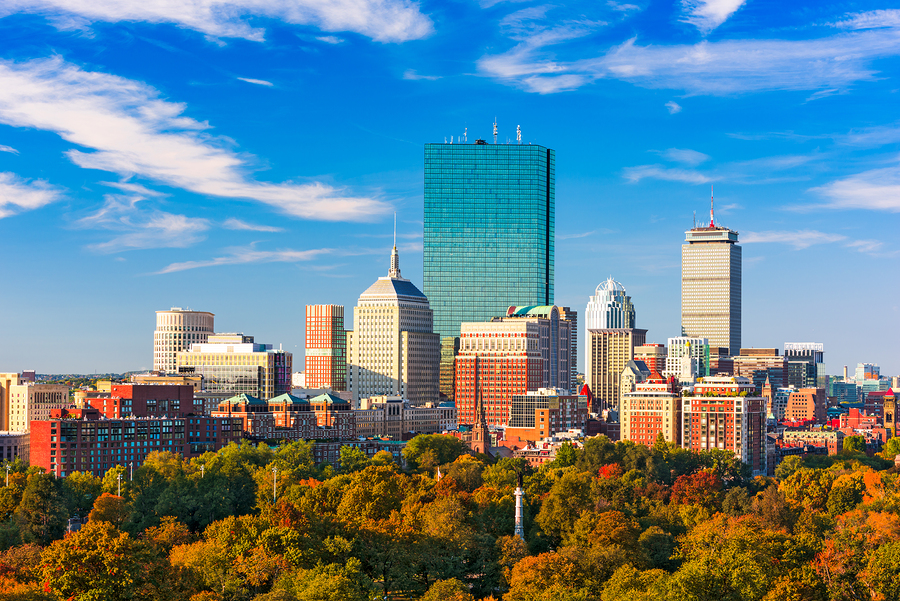 The U.S. Green Building Council[2] (USGBC) has released its annual list of the Top 10 States for LEED (Leadership in Energy and Environmental Design[3]), ranking states in terms of certified square feet per resident.
Massachusetts retained its top position for the second year in a row with 130 LEED certifications representing 1.37 m2 (4.48 sf) of LEED-certified space per resident—the highest since 2010.
Overall, the mid-Atlantic continued to demonstrate strong regional leadership, with both Maryland and Virginia making the list for the seventh year running. Meanwhile, Washington D.C., which is not included in the official list due to its status as a federal territory, topped the nation with 12.14 m2 (39.83 sf) of certified space per resident.
 Ra

nk

 State

Certified Gross Square Footage (GSF)

GSF Per Capita

Number of Projects Certified

 1.

 Massachusetts

29,338,378

4.48

130

 2.

 New York

65,749,387

3.39

192

 3.

 Illinois

43,363,065

3.38

135

 4.

 Hawaii

4,519,757

3.32

16

 5.

 Maryland

15,854,679

2.75

105

 6.

 Minnesota

13,018,056

2.45

47

 7.

 Georgia

23,638,051

2.44

71

 8.

 California

89,258,519

2.4

475

 9.

 Virginia

18,589,482

2.32

152

 10.

 Colorado

11,397,964

2.27

76

 **

 D.C.

23,966,817

39.83

139
USGBC calculates the list using per capita figures to allow for a fair comparison of the level of green building taking place among states with significant differences in population and number of overall buildings.
"As the U.S. Green Building Council celebrates 25 years of market leadership and growth, we know how important green building practices and certifications are to ensuring a more sustainable future for all," said Mahesh Ramanujam, USGBC president. "These states showcase exceptional leadership and by using LEED, businesses, property owners, and policy makers in these states are strategically addressing some of the most critical social and environmental concerns of our time."
To read more about the projects and policies that helped each state secure its spot on this year's top 10 list, click here[4].
For more on this year's list, click here[5].
Endnotes:
[Image]: https://www.constructionspecifier.com/wp-content/uploads/2018/02/bigstock-Boston-Massachusetts-USA-sky-161746133.jpg
U.S. Green Building Council: https://new.usgbc.org/
Leadership in Energy and Environmental Design: https://new.usgbc.org/leed
here: https://www.usgbc.org/articles/defining-projects-and-policies-2017-top-10-states
here: http://newsroom.usgbc.org/us-green-building-council-releases-annual-top-10-states-for-leed-green-building-per-capita/
Source URL: https://www.constructionspecifier.com/top-10-states-leed-made-list/
---