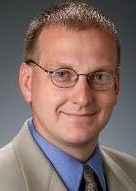 Alan France
The Leadership in Energy and Environmental Design (LEED) rating system is seen by many across the globe as the premier benchmark of achievement in green building. Savvy building owners and developers recognize the importance of the janitorial function when it comes to LEED certification in existing buildings, as well as its impact on efficient and cost-effective facilities management. However, not as many realize the true value of bringing an environmental services partner into the planning of new construction or major renovation.
When brought into the process early, a trusted janitorial consultant can actually help ensure many LEED requirements surrounding building maintenance are planned correctly upfront. These experts can make efficient building design and material recommendations that can save money in the long run, as well as help identify and prevent unforeseen—and potentially costly—issues that can appear down the road.
This simple act can help building owners and designers avoid some of the most common pitfalls and inefficiencies hindering LEED certification. Experts can also help meet an owner's desire for an on-budget maintenance program and tenant's expectations of a sparkling clean facility.
Consult a janitorial partner early
Building owners and designers should always include a janitorial partner early in the design and construction process to assist with often overlooked maintenance concerns.
Space and storage planning
Lacking adequate work and storage space to best service the building can affect maintenance team productivity and efficiency, as can the location of this maintenance space within the building or complex. This is especially true with larger facilities and multi-building sites.
Providing the right type of space for the maintenance team and its equipment, and placing it in a centralized part of the building, can reduce travel and transition times. This allows the crews to get to work quicker and stay on task. Having the proper storage space and staging locations for maintenance supplies such as paper towels, toilet paper, cleaning products, and equipment can also dramatically affect efficiency. It should be considered before construction starts.
Equipment requirements
Maintenance equipment should be another factor considered upfront as it can make a significant difference long-term. The design of the building can determine the type of machines the maintenance team will require, and vice versa. Matching resources and availability to the space can be a key factor in efficiency.
For example, if the building has wide lobbies, hallways, and open areas, the janitorial services might need larger equipment, such as riding floor scrubbers, to maximize productivity. If so, designers will need to consider how to store, charge, and deploy them most efficiently. This means the designer may also have to accommodate more storage space, wider doorways, and elevators to accommodate for this equipment.
Proper ventilation
Janitorial closets are essential for effective maintenance. However, there are lesser known considerations—incorporating hot and cold running water, access to electricity, and proper drainage for implementing electrolyzed water solutions—that should be included with these closets. For LEED specifically, designers need to ensure there are options for chemical dilution stations and negative air pressure running directly to outside ventilation. This guarantees any off-gassing, fumes, and other pollutants in the area are not being pumped back into the regular air streams and negatively affecting indoor air quality (IAQ).
An expert can pinpoint these requirements upfront, as opposed to waiting until, during, or after construction when it might become more costly to retrofit.