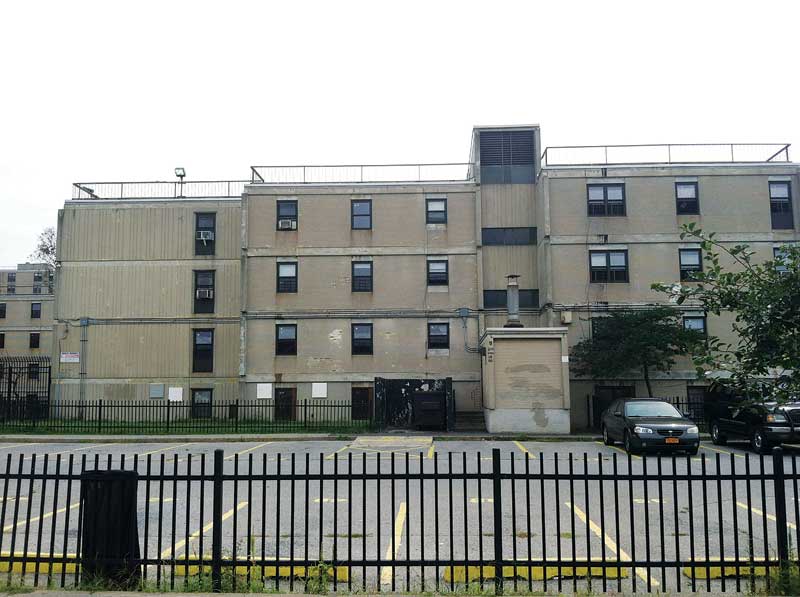 Bond and tensile strength
This can help ensure bonding with the substrate, whether brick, concrete, stucco, or exterior insulation finish systems (EIFS). The old adage is coatings are only as good as that to which they are attached. Tensile refers to the maximum tension a coating can withstand without tearing it apart. ASTM D4541, Standard Test Method for Pull-off Strength of Coatings Using Portable Adhesion Testers, measures the pull-off of a coating and ASTM C297, Standard Test Method for Flatwise Tensile Strength of Sandwich Constructions, provides data to compare bond and tensile strength.
Volatile organic compound (VOC) content
There are coatings with low or no volatile organic compound (VOC) content. Indeed, all coatings should be easy to apply, safe, non-toxic, environmentally responsible, and compliant with environmental codes and standards.
Driven both locally and nationally, VOC standards vary. The strictest standards are set by the South Coast Air Quality Management District of California (SCAQMD), which continues to revise and update its VOC rules. Many locales, and even the U.S. Environmental Protection Agency (EPA), have lower standards. The trend is for increased environmental protection, with manufacturers becoming more proactive and adopting the philosophy of building with conscience in anticipation of more stringent requirements.
pH resistance
Possessing suitable pH resistance allows a coating to be applied in situations in new construction where high alkalinity may exist. High alkalinity is caused by cementitious surfaces (generally in new construction) where moisture has not sufficiently migrated out of the masonry. This generates salts, resulting in a high pH above '7.' This can result in premature coating failure and efflorescence, affecting the coating's polymer. Construction schedules and nature do not always cooperate to allow adequate time to achieve a naturally lower pH. Testing using pH pencils or strips is important when choosing a system to achieve durability.
CO2 diffusion
Having a high carbon dioxide (CO2) diffusion resistance helps protect embedded steel in concrete structures from corrosion. Carbonation lowers a concrete's pH, which reduces the corrosion protection it provides embedded steel. Manufacturers report both carbon diffusion resistance and the diffusion resistance coefficient in their data sheets (when appropriate) for coating systems. It is important to compare the same values between products when looking at data sheets. EN-1062 standard is generally used as the testing standard when comparing values.
Primer/sealer
Application of primers and sealers can promote uniform substrate absorption, which helps maintain proper DFT and addresses high pH where and when needed. The proper base coat can also provide resistance to efflorescence and help bond the coating to the finish. Additionally, a primer can reduce overall costs by helping to achieve consistent topcoat coverage.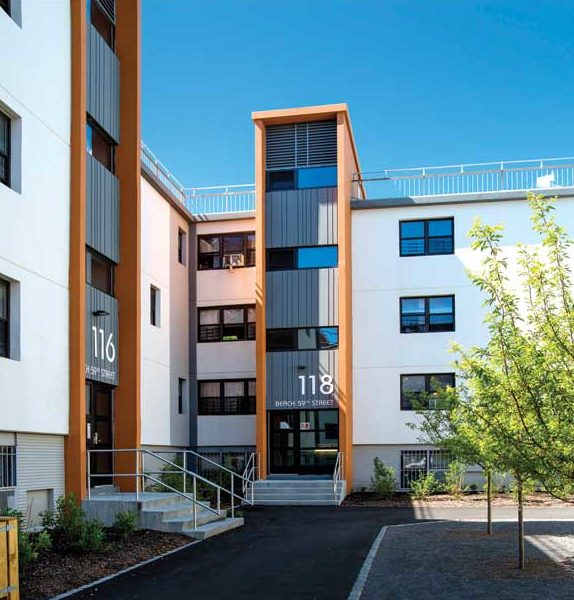 Textured versus smooth
Applying textured, acrylic-based coatings over prepared vertical concrete, stucco, or masonry surfaces can help hide minor surface imperfections.
Accelerated weathering testing
Accelerated weathering testing helps benchmark coatings against one another when exposed to simulated weathering conditions. These tests are run in in chambers with intense light sources (e.g. carbon arc, fluorescent ultraviolet [UV], or xenon arc) where condensation or water is used as part of the test cycle. ASTM G155, Standard Practice for Operating Xenon Arc Light Apparatus for Exposure of Non-Metallic Materials, involves accelerated weathering tests that report the number of hours and condition of the sample with a generally accepted minimum threshold of 2000 hours. The duration of the test does not correlate directly to calendar time; it cannot be translated into a certain number of years. The test is best used as a benchmark to compare products.
Mold resistance
The ability of a coating to exhibit little or no mold growth at higher relative humidity (RH) levels is important for the maintenance of any building envelope. It is generally reported under ASTM D3273, Standard Test Method for Resistance to Growth of Mold on the Surface of Interior Coatings in an Environmental Chamber, where the product is exposed to conditions that can lead to mold growth.
Color options and performance
Coatings that contain high-performance pigments and colorants will better resist premature fading. Manufacturers usually design both the base of the product and colorant systems to test them together on panel farms in environments such as Florida and Arizona where UV degradation and weather vulnerability are greatest. This data is provided to indicate relative performance, as well as the accelerated weathering tests previously mentioned.