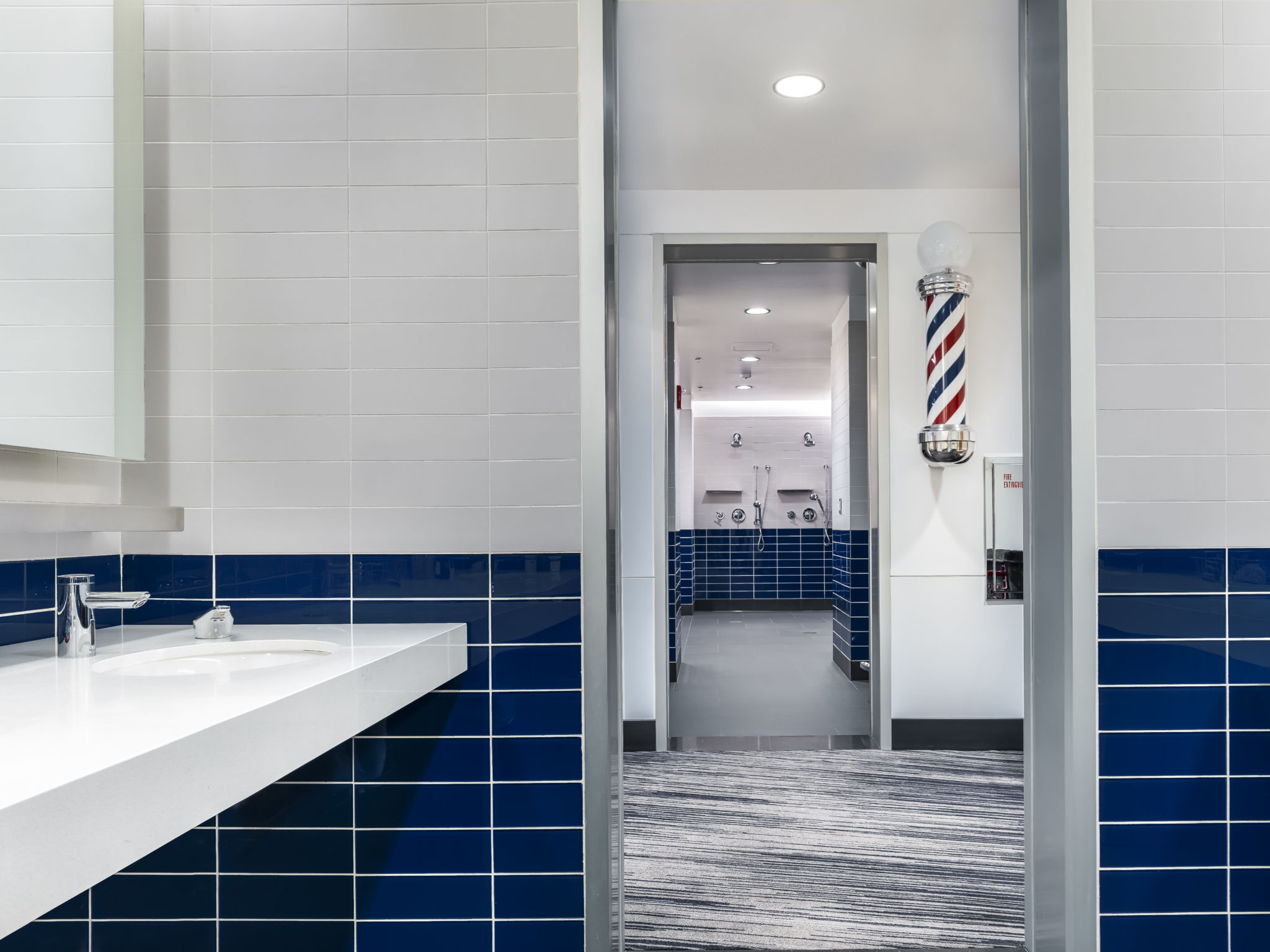 A lot has changed at Chicago's Wrigley Field over the last few months. First, the Cubs win their first World Series in 108 years, and now the baseball park is continuing extensive renovations known as the 1060 Project (named for the field's address at 1060 W. Addison Street). Funded by a $575 million investment—the largest ever made by any Chicago sports team owner—the renovation should allow the field to bring $81 million in tax revenue to the community each year, as well as creating 2100 new jobs.
The restoration will be carried out in four phases, one of which has already been completed. For the offseason of 2015 and 2016, this involved the repurposing and building of a Chicago Cubs clubhouse, a ticket office and guest services location, an exterior façade on the western wall, a bleacher bar and entrance area, and temporary installations including a home team batting tunnel and visiting team batting area and weight room. Expansions were also conducted on the women's restroom near first aid and the men's restroom near the western gate, with improvements also made to the centerfield bleachers.
The 1060 Project's team includes Pepper Construction, D'Agostino Izzo Quirk Architects (DAIQ), Harboe Architects, design firm VOA Associates, and owner's representative firm ICON Venue Group. It has a strong focus on sustainability and hygiene, as demonstrated by the retrofits performed on public and clubhouse bathrooms as part of Phase Two.
All faucets, soap dispensers, toilets, and urinals in each of the retrofitted washrooms are sensor-activated—the hands-free feature is intended to promote hygiene and prevent the spread of germs. Each of these items is also water-efficient and resistant to vandalism. Additionally, both types of washroom have been fitted with flushometers rating 4.84 L (1.28 gal) per flush for toilets and 0.473 L (0.125 gal) per flush for urinals. Altogether, this should average savings of 1.26 L (1/3 gal) per flush.
Other measures were taken to ensure sustainability as well—for example, building materials were sourced from within 800 km (500 mi), and debris generated by construction activities was shipped to recycling centers rather than landfills.