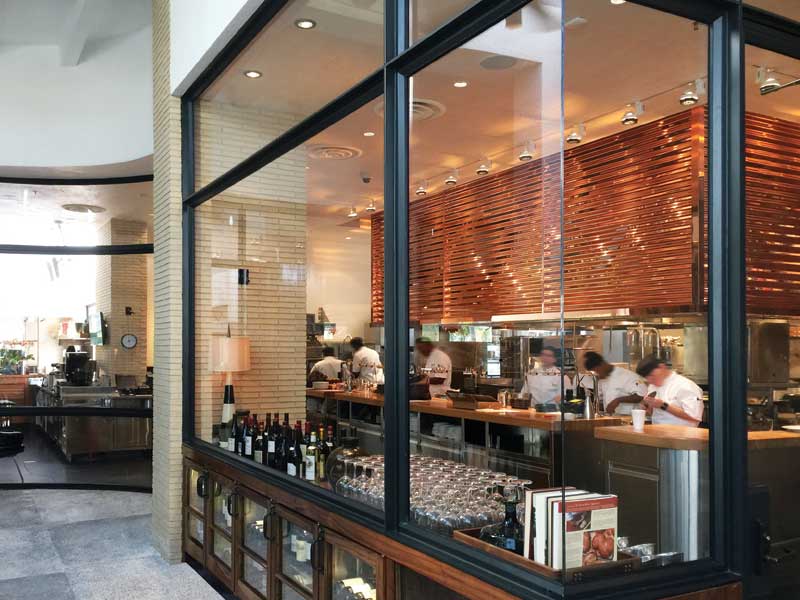 Each manufacturer works with their steel supplier to design custom profiles, with some choosing to purchase standard (pre-designed). In some cases, these profiles may introduce substantial challenges when attempting to incorporate newer technologies like insulated glasses, removable glass stops, multi-point hardware, and weatherseals. Custom profiles can be designed to accommodate these newer features, in addition to a project's specific aesthetics and industry-driven performance demands such as performance and structural.
Along with aesthetics and performance, durability also drives this pursuit. Each steel profile has inherent strength characteristics based on weight, shape, and raw material contents. Weaker sections fail to meet some of the more stringent loading requirements dictated by American Society of Civil Engineers (ASCE) 7-10, Minimum Design Loads for Buildings.
This standard establishes the minimum pressures (loads) each building must be designed to withstand, based predominately on location, size, and intended function. Windows and doors are a significant exterior building envelope element and must be properly evaluated to ensure the preferred visual characteristics depicted on the architectural drawings are truly achievable. This must be verified by the architect/engineer (A/E) or by the manufacture using the inherent strengths of their unique profiles.
Anyone considering steel windows and doors should find a manufacturer that understands the capabilities of their profile offerings through routine product testing. Additionally, they should be open to assisting with code compliance and capable of producing calculations during the conceptual design and estimating stages. The ability to achieve design intent with code compliance is critical in today's market. Asking specific questions related to these items will mitigate potential surprises and delays during the submittal process, reduce deferred blame to the A/E, and in worst-case scenarios, lessen the potential for catastrophic life safety disasters, as well as site rejections due to non-compliance with code.
Features
Finding manufacturers committed to using only materials with proven ability to last a century or longer is important. There are countless projects across the country that testify to the incredible durability of properly manufactured hot-rolled, solid steel windows and doors.
The window manufacturer should be employing an advanced pretreatment and finishing system on top of the windows and doors. Top metallurgists and architectural coating suppliers across the country advocate for a multi-step, cross-linked finishing system, including layers and various cleaning processes. Most importantly, for longevity, the systems should be finished after full fabrication (not in lineals). This should be done by:

steel cleaning to pristine white metal before beginning fabrication;

post-fabrication zinc pretreatments for corrosion protection (coastal applications);

post-fabrication e-coat (electrostatic epoxy) primer for top-coat adhesion;

post-fabrication powder primer (epoxy) for abrasion protection;

post-fabrication top-coat (urethane or polyester powder) for color and ultraviolet (UV) stability; and

artistic (patina) finishes over warrantable finishes (when desired).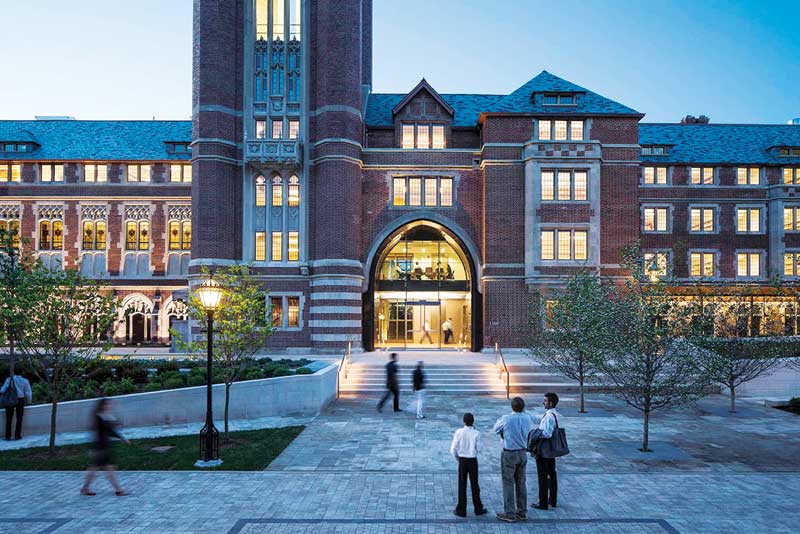 Variations in finishing processes and techniques are manufacturer-specific. One should know the project and numerous options available before making a final decision. As with virtually any window material, proper finishing is crucial for long-term performance and aesthetics. One should work with a manufacturer whose coating processes can address the various environmental challenges present, such as adaptive warrantable coatings that will properly protect the base substrate in coastal applications, inland locations, or when unique artistic (patinas) are desired. It is important to ask for specific third-party testing from an accredited domestic testing agency. Just because it looks unique or 'cool' does not mean it will protect the investment. Above all else, one should not 'value-engineer' the finish. For example, seeing a unique patina finish on a steel statue, lamp, or similar eye-catching object at a local interior design studio or on an online inspiration site does not mean it is necessarily suitable for the building in question.
One should consult their A/E to determine if the finish in question is a conversion coating (chemical altering of the substrate) or a multi-step, protective coating intended for exterior application.
The owner of a recent project in northern California desired a specific finish for the exterior of his coastal building. However, this finish required more than just a simple finishing process. The final finishing plan, involved:

white metal cleaning;

galvanizing;

an epoxy powder abrasion layer;

urethane coating for base color; and

artistic finishing to achieve the desired patina.
Ultimately the client was educated properly by a good contractor and chose to pay more for a more extensive finishing process.