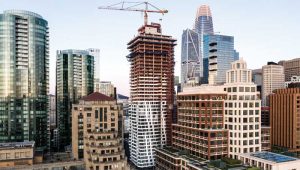 WUI zone fire protection
From 1990 to 2010, wildland–urban interface (WUI) land grew by 33 percent, making it the fastest-growing land use type in the United States. Fifteen states—Alaska, Arizona, California, Colorado, Florida, Idaho, Montana, New Mexico, Nevada, Oklahoma, Oregon, Texas, Utah, Washington, and Wyoming—represent the highest risk, according to research from the U.S. Forest Service. In 2020 alone, the California Department of Forestry & Fire Protection (CAL FIRE) recorded more than 8300 wildfires that have burned at least 1.6 million ha (4 million acre), and damaged or destroyed 10,500 structures and led to 31 fatalities (the data quoted here is specific to November 2020).
During a wildfire, combustible exterior building components, such as roof coverings, walls/siding, and eaves, can ignite and lead to severe damage or total loss of the building. The use of noncombustible or fire-resistant materials should always be considered for the exterior of building enclosures, but this is particularly important for construction in WUI zones where there is significant threat of damage from direct heat and flames, as well as indirectly via burning embers.
North American codes have established a baseline of requirements for the building envelope in an effort to mitigate the wildfire risk in WUI zones. Building materials used in these areas must be a part of the WUI Building Materials Listing Program or undergo testing in order to demonstrate the product/assembly meets code requirements. Components covered by WUI code include roofs, exterior walls and siding, decks, windows, doors, soffits, and vents along with other details considered to be vulnerable ignition points.
Nationally, the International Code Council (ICC),  the International Wildland-Urban Interface Code (IWUIC), and the National Fire Protection Agency (NFPA) 1144, Standard for Reducing Ignition Hazards from Wildland Fire, detail regulations for minimizing risk of fire with building materials and assemblies. In California, the State Fire Marshal's Building Materials Listing (BML) Program certifies products based on an evaluation of test results that include an analysis of required product performance and reliability features. All testing is completed with a State Fire Marshal (SFM)-accredited laboratory. The SFM listing service provides building authorities, architectural and engineering communities, contractors, and the fire service with a reliable and readily available source of information on building products.
As mentioned earlier, stone wool insulation is noncombustible. Made primarily from rock, the material does not promote flame propagation or transfer heat from the outside to the inside of buildings, and will not contribute to smoke development. As such, it is suitable for projects where fire protection is a priority.
Certifications and listings
When selecting stone wool rigid board insulation, builders, architects, specifiers, code officials, and engineers can look to listings and certifications for reassurance on product performance and compliance with the International Building Code (IBC) and IRC. The certifications enable stone wool rigid boards to be used in a wide variety of applications across North America, such as:
non-structural thermal insulation in non-fire-resistive rated well assemblies;
thermal barrier over foam plastic insulation (at a minimum thickness of 50 mm [2 in.]);
exterior perimeter insulation around foundation; and
under flat concrete slab.
Stone wool rigid boards have also been certified as termite resistant by the American Wood Protection Association (AWPA) E1-09, Standard Method for Laboratory Evaluation to Determine Resistance to Subterranean Termites. Therefore, they can be employed in areas with 'very heavy' termite infestation. Likewise, tests have also been completed for two types of stone wool to show compliance with NFPA 285, Standard Fire Test Method for Evaluation of Fire Propagation Characteristics of Exterior Wall Assemblies Containing Combustible Components.
Conclusion
As a versatile solution, stone wool rigid boards are available in a variety of densities and thicknesses. They offer a diverse range of performance benefits that meet several design goals, such as aesthetics, energy efficiency, fire protection, moisture management, acoustics, and sustainable material selection. Their use continues to climb, in tandem with tightening code requirements and the overall move by the building community toward more efficient, sustainable, safe, and resilient solutions that improve occupant comfort, provide savings, and contribute to more durable facilities with smaller environmental footprints.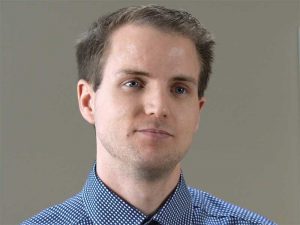 Ryan Martin is the product manager for Exterior Wall, Roofing, and Core Solutions (OEM) at the ROCKWOOL Group where he has been working for nearly three years. He is passionate about developing new and innovative solutions for stone wool insulation.