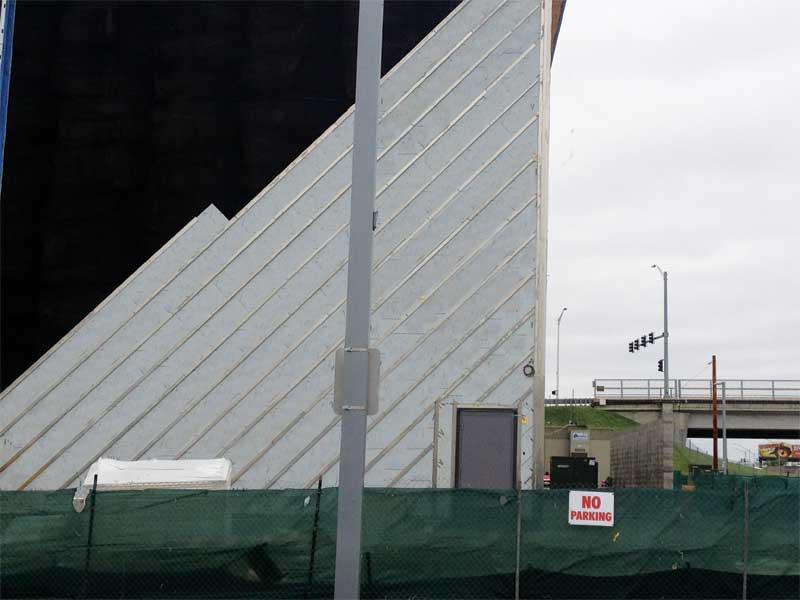 Insulation for various wall assemblies
Although no single insulation type or brand is ideal for all wall applications, the following factors must be considered when specifying polyiso, EPS, and XPS in NFPA 285-compliant assemblies.
Polyiso
Insulation manufacturers have developed many different polyiso product options (e.g. multiple facers and composite panels) that have passed NFPA 285 testing within steel-frame, concrete masonry unit (CMU), and concrete wall assemblies, with a wide range of cladding types and weather barriers. Polyiso offers the highest R-value per inch of the rigid foams, so it can help create thinner-profile, NFPA 285-compliant wall assemblies than XPS. One product option is polyiso laminated to fire-treated plywood, which helps simplify exterior cladding installation by providing the full panel surface as an attachment point instead of using Z-girts, clips, or rail systems.
EPS and XPS
As with polyiso, the polystyrene-based insulations are available in a range of product compositions. Both EPS and XPS products are available for NFPA 285-compliant assemblies using steel studs, CMU, and concrete. However, there can be limitations on cladding, and special fire-protection detailing might be required. For example, window and door header details are crucial to NFPA 285 compliance, and some materials, such as XPS, may require complex fire-protective details like a steel angle and mineral wool to protect the insulation from flash-over from a fire.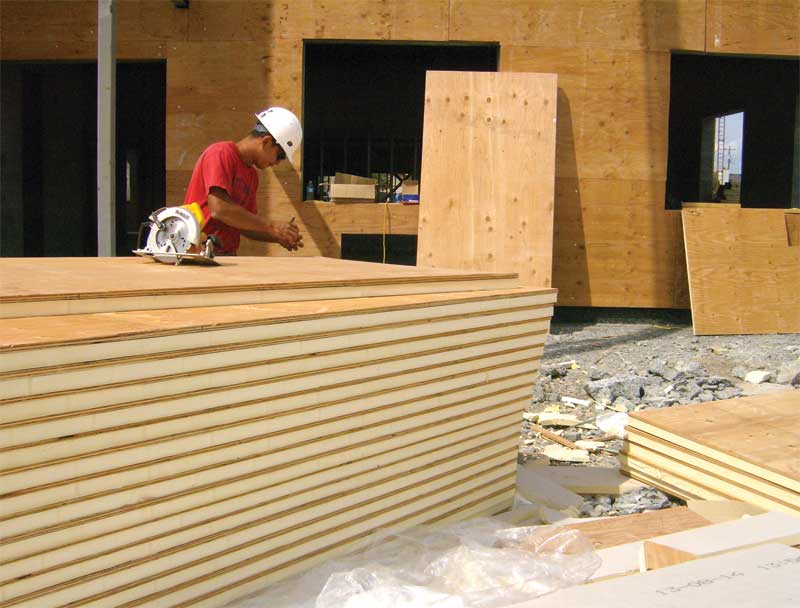 Other continuous insulation options
Beyond the rigid foams, other CI options include:
sprayed polyurethane foam (SPF);
mineral wool;
exterior insulation and finish systems (EIFS);
insulated claddings; and
pre-insulated concrete.
As SPF is combustible, like the rigid foams, it is required to pass NFPA 285 within full-assembly testing. Although mineral wool is not combustible, specifying it as CI does not eliminate the need for NFPA 285 compliance, as many other building envelope products commonly combined with mineral wool can trigger NFPA 285. These include water- and weather-resistive barriers (WRBs), which are crucial to the wall's hygrothermic performance.
Among EIFS, insulated claddings, and pre-insulated concrete products, NFPA 285-compliant wall assemblies are generally limited to specific manufacturers. As most of these are proprietary products, their discussion is beyond the scope of this article, and details should be confirmed with the manufacturer.
Conclusion
The NFPA 285 test is vital for building occupant and fire safety, and is increasingly being applied as CI requirements are adopted into state and local building codes. Without proper documentation of NFPA 285 compliance, jobs might be red-tagged by the building inspector until such documentation is provided, and one or more materials may need to be removed or changed. At the extreme, the building team could be required to undertake a costly and disruptive building envelope redesign. As there is currently no centralized directory of NFPA 285-compliant products, it is important to confirm testing with the insulation manufacturer.
MacGregor Pierce is a product and technical manager for Hunter Panels, a manufacturer of polyisocyanurate (polyiso) insulation products. He has more than 30 years of experience in the construction industry, including work as a general contractor for commercial buildings and directing logistics and product development for Hunter Panels. Pierce is also active with insulation codes and compliances; he is vice chair of the Foam Sheathing Committee and a past chair of Polyiso Insulation Manufacturers Association (PIMA). He can be reached at macgregor.pierce@hpanels.com.